Vengeance a blot on Pakistan's political landscape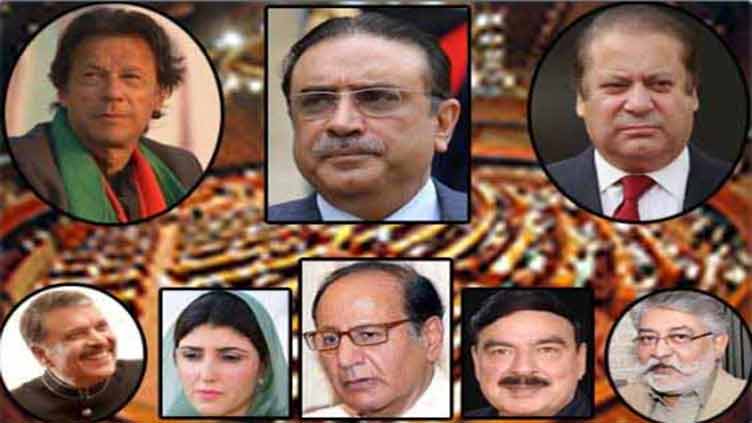 Pakistan
Vengeance a blot on Pakistan's political landscape
By Salman Khan

Politics is said to be the art of the possible but its interpretation seems to have assumed an altogether different dimension in Pakistan. Most politicians in the country consider it the art of 'vengeance' or 'retribution' and are willing to go to any extent to pull the rival down. Gone are the days when political leaders of the country would maintain a fair degree of decorum in their conduct despite having deep differences. Today the level of divisiveness and political discourse makes one shudder.

The unfortunate trend of vindictiveness and intolerance in politics can be gauged from the recent arrests of the Pakistan Tehreek-e-Insaf leaders who have faced multiple charges including sedition and incitement to violence.

It all started with Shahbaz Gill's arrest on the charges of "sedition and inciting mutiny in the army" on Aug 9. Reports of inhuman treatment meted out to Mr Gill, who remained special assistant to the prime minister, by interrogators sent the social media into frenzy. He was eventually released from Adiala Jail on Sept 15 after the Islamabad High Court accepted his bail petition in the case.

Senior PTI leader Azam Swati was arrested by the Federal Investigation Agency (FIA) on the charges of posting controversial tweets against military officers on Nov 27 – the second time. A month earlier, the senator approached a special court in Islamabad for bail which was denied "for committing the same offence twice." He claimed that he and his family were subjected to ignominy and agony.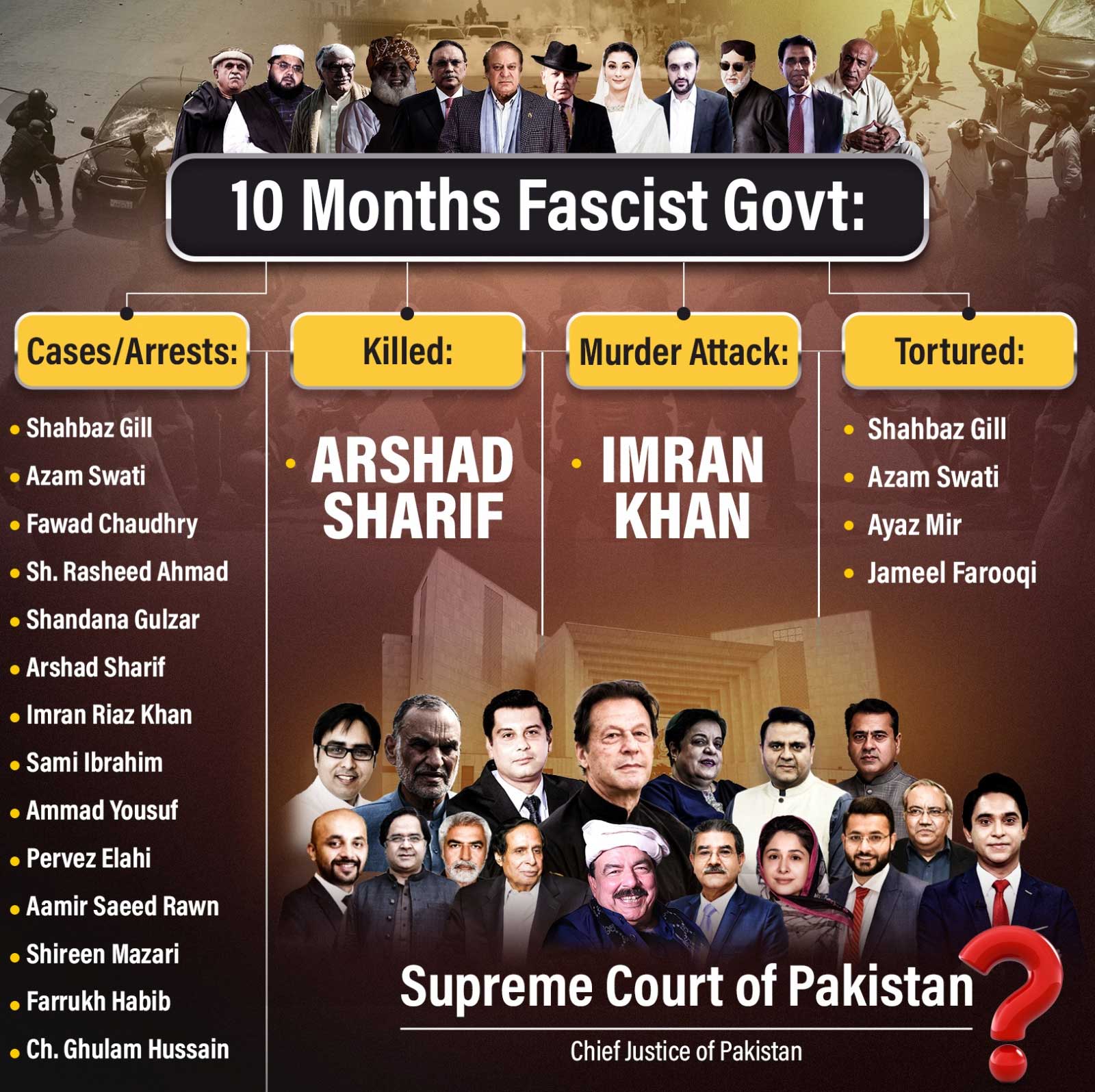 Later, Fawad Chaudhry and PTI ally Sheikh Rashid faced the same fate. Mr Chaudhry was picked up a few days ago on the allegation of inciting violence against the Election Commission of Pakistan officials and their families. The former federal minister was released on Feb 2 after a court approved his bail plea.

More shock was in store for the PTI as police arrested its diehard supporter Sheikh Rashid in a raid they conducted in the dead of night at his residence in Rawalpindi. Police registered a case against the Awami Muslim League chief on the charges of accusing PPP co-chairman Asif Ali Zardari of plotting a conspiracy to have PTI chairman Imran Khan eliminated. Worse still, another case was registered against him in Murree on the allegation of interference in state affairs and use of abusive language against police.

Hours later, it transpired that a police station in Karachi instituted a case against Mr Ahmed "for using immoral language against PPP chairman Bilawal Bhutto-Zardari" on the complaint of PPP worker Khuda Bux.

The sequence of action against the PTI leaders and statements of the PDM leaders have invited criticism on social media and the opposition party bigwigs who see these tactics as a political tool to suppress dissent.

Earlier, rumours were doing the rounds that Imran Khan could be arrested anytime, prompting the party supporters to fire a broadside at the PDM government for being vengeful and warn it of severe reaction by declaring Mr Khan the "red line". The former prime minister himself has spoken out against what he says "worst form of fascism" and written a letter to President Arif Alvi to play his role in saving the party leaders from incarceration and vendetta.
He also shared a postcard highlighting a series of actions taken by the PDM government against the party leaders and supporters including journalists. It said Arshad Sharif was killed and PTI leaders Shahbaz Gill and Azam Swati were tortured in jails during the "10 months of the fascist government."

Imran Khan's critics, however, remind him of the wave of vengeance unleashed soon after he became country's prime minister after winning the general election on July 25, 2018. Chaudhry Sarwar, who was governor in the PTI stint in power, is on record as having said the government did not believe in politics of revenge and that no one was being victimised. It was government's responsibility, he said, to ensure supremacy of law. He conveniently forgot the action against the PML-N leaders and bureaucrats, which Imran Khan declared "accountability".

On Sept 8, 2017, a reference was filed against former prime minister Nawaz Sharif, his daughter Maryam Nawaz and both sons in the Avenfield case and Mr Sharif, Maryam Nawaz and retired Capt Safdar were handed down jail terms and hefty fines after a nine-month trial. Imran Khan's statements at that time fanned the flames of political revenge and during one of his addresses in a US visit, he reportedly said he would have the AC and fans provided to Mr Sharif in jail removed.

In October 2018, Shehbaz Sharif was arrested in the Aashiana housing scam. A month or so later, a reference was filed against Shehbaz and 13 others including seasoned bureaucrats Ahad Cheema and Fawad Hassan Fawad. The relentless pursuit of the case lent credence to the belief that the PML-N was being victimised.
PML-N leaders Khwaja Saad Rafique and his brother Salman Rafique were arrested for their alleged involvement in the Paragon city case in December 2018. On July 1, 2019, former interior minister Rana Sanaullah was taken into custody in a drugs' recovery case and he remained incarcerated till Dec 24.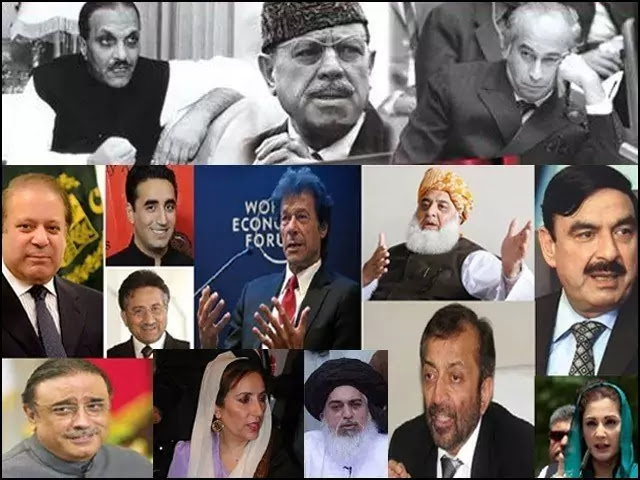 The PTI government further tightened the noose around the necks of Nihal Hashmi and Javed Latif for speaking out against institutions, Hanif Abbasi in ephedrine case and MNA Chaudhry Ashraf in another case. Saiful Malook Khokhar faced trouble in the form of demolition of a portion of his house in Johar Town.
On June 10, 2019, former president Asif Ali Zardari and his sister Faryal Talpur were arrested in a money-laundering case. Ex-premiers Yousaf Raza Gilani and Raja Pervaiz Ashraf also faced cases and a barrage of criticism from the PTI leaders and supporters.
A peek into the distant past bears testimony to the fact that divisive politics was adopted in the Ayub era. Ayub Khan entered the political fray and allegedly resorted to mean tactics against Fatima Jinnah who enjoyed popularity among the masses.

The country's history is replete with such incidents. A political observer aptly sums up the situation in these words: "Unsavoury remarks and demeaning of discourse, especially on social media, are the order of the day. It is alarming that the spectacle of venom-spitting demagogues and politicians at each other's throat is emulated at various fora. It doesn't matter whether anyone belongs to one political party or another as political awareness and leanings are natural but a lack of tolerance corrodes society."

Amid a sea of challenges, tribalism and political vengeance are the last things the country need.