Independent candidates: Naya Pakistan but same old politics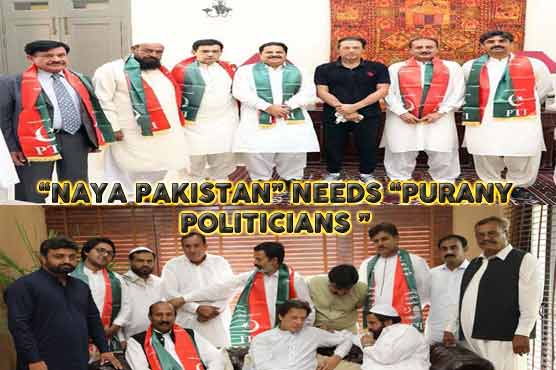 Independent candidates have right to join any party they like. Ultimate benefit should be of nation.
By Dunya Election Cell
(Web Desk) – July 25, 2018 was one of the brightest days in Islamic Republic of Pakistan with regard to general election. In it, various political parties took part. Prominent leaders of some got victorious while others could not. Just like previous elections in the history of Pakistan, a single party does not seem to be ruling the entire country. PTI, though, got majority and is planning to form government, others are also somewhere in the provinces.
ALSO READ: Pakistan Election 2018 results: Imran Khan declares victory, opponents allege rigging
In 2018 general election, PTI got 116 general seats, PML-N 64, PPPP 43, and independents could attain 12 seats. In this election as usual, the demand of independent candidates is evident. They are being deemed to be the major stakeholders at present. Interestingly when they join a party, the other blame them and spread rumours against them that they joined their opponent in consideration of some financial as well as non-financial gains. Other claims are also uttered by them. No one can deny from the significance of independent candidates.
Following is a brief view of these candidates of national assembly.
Independents from KP
In KP, Saleh Muhammad Khan became victorious from NA-13 by gaining 109,282 votes. Before that he was in PML-N and later joined PTI. Another candidate who got victorious on national assembly seat NA-48 was Mohsin Javed of Pashtun Tahafuz Movement (PTM). He bagged 16,415 votes. The other independent candidate is Muhammad Ali Wazir, who belongs to the same movement, PTM. Interestingly, he also defeated opponents from leading parties and bagged 23,530 votes.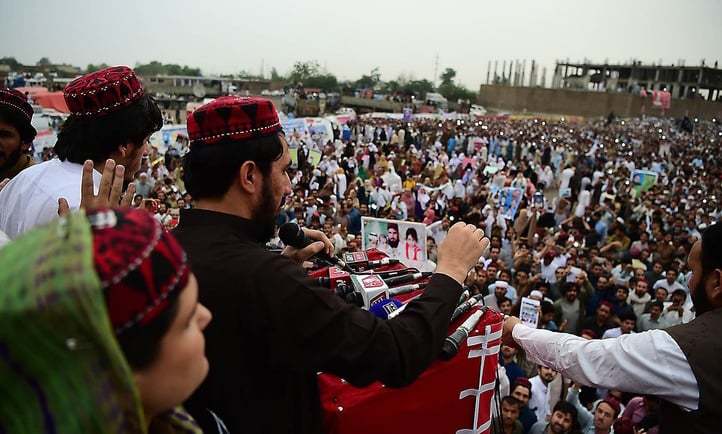 Members of Pashtun Tahafuz Movement (PTM) became successful in gaining two seats of National Assembly. Photo: AFP
---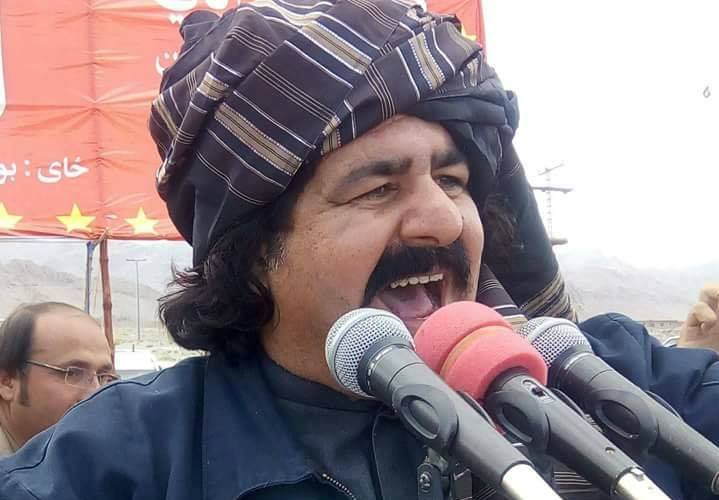 Ali Wazir has been vocal voice of PTM and won independently. Photo: File
---
Most independents are from Punjab
A number of independent winners are from Punjab. They include Muhammad Sana Ullah Khan Masti Khel from NA-97, Muhammad Asim Nazir from NA-101, Syed Fakhar Imam from NA-150, Muhammad Abdul Ghaffar Wattoo from NA-166, Muhammad Shabbir Ali from NA-181, Makhdoomzada Syed Basit Ahmad Sultan from NA-86, and Sardar Muhammad Amjad Farooq Khan Khosa from NA-190. Sana Ullah Khan Masti Khel gained 120,729 votes; he has been MNA and MPA before this.
He contested from the platform of PML-Q in 2002 and became MNA and then in 2008 on PML-N ticket and became MPA. Muhammad Asim Nazir from 2002 to 2018 has been member of national assembly ceaselessly. In recent general election, he got 147,812 votes. Syed Fakhar Imam, on the other side, has been 11th speaker of national assembly and is one of the prominent politicians in Pakistan. He bagged 101,396 votes and defeated heavyweight of PTI Mohammad Raza Hayat Harraj. Muhammad Abdul Ghaffar Wattoo bagged 101,811 votes as an independent candidate and defeated PTI stalwart Syed Muhammad Asghar.
ALSO READ: Battleground Punjab: Another four independent lawmakers join PTI
From Sindh only two independent became successful
If situation of Sindh is observed, only two independent candidates of national assembly could gain victory – Ali Muhammad Khan Mehr from NA 205 and Ali Nawaz Shah from NA-218.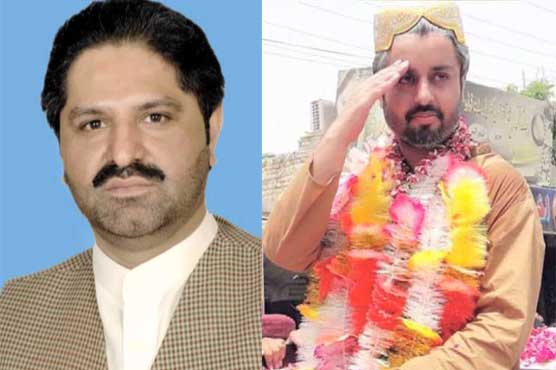 MNAs especially from Internal Sindh and South Punjab joined the ranks of PTI without any delay. Photo: File

---
Only one independent candidate from Balochistan
Whilst from Balochistan, only one candidate could gain victory and he was Aslam Khan Botani who initiated his career in 2002 and became an MPA later from 2008 to 2012. He worked as speaker of Balochistan Assembly. Interestingly, he contested against quite influential personalities including Jam Kamal Khan and Akhtar Mengal, both are chiefs of strong political parties originated from Balochistan BAP and BNP respectively. Conclusively, he won from NA-272.
Worth of Independents Candidates has been increased to a large extent
From Punjab 7, KP 3, Sindh 3, Balochistan 1 candidates made their way in national assembly as independent candidate. They, luckily, got the significance to the best extent possible. Political parties are attempting to gain their favor as they are going to play quite crucial role in the formation of next government in federal capital as well as in provinces especially in the Punjab. Leading party PTI with the slogan "Naya Pakistan" is trying to gain support and in this regard it is offering whatever makes them join it.
These independent candidates are those which were either denied to award tickets to or rejected them (tickets) and considered it better to contest election independently. Now that they have won, they are supposed to join any party. With the prevailing situation, it is evident that they will, surely, join the one they deem vital. Indeed, it is all part of politics in Pakistan.
ALSO READ: Fawad Ch says majority in Punjab achieved as two more MPAs join Imran Khan
PTI the largest party of all
PTI gained 116 seats, became one of the largest parties. PML-N got 64 while PPP gained 42 and stood at second and third positions respectively. On the other side, independent candidates got 12 seats and are on the fourth position if considered a group, equaling MMA which is the union of almost all politico-religious parties of Pakistan. This is the reason they (independent candidates) have gained importance.
ALSO READ: Pakistan Election 2018 results: Party positions and list of winning candidates
Following are the facts and figures related to the independent candidates (Provincial-wise).
Punjab
From provincial seats of Punjab, Raja Sagheer got succeeded on PP-7 by attaining 44,287 votes, Chaudhry Nisar Ali Khan on PP-10 with 53,145 votes, Liaquat Ali on PP-39 with 31,086 votes, Syed Saeed-ul-Hassan on PP-46 by gaining 37,349 votes, Sajid Ahmad Khan on PP-67 by taking 60,099 votes, Amir Muhammad Khan on PP-89 by obtaining 63,197 votes, Malik Ghulam Rasool Sangha on PP-83 with 68,959 votes, Saeed Akbar Khan Nawani on PP-90 with 59,350 votes, Taimur Ali Lali on PP-93 with 47,986 votes, Muhammad Ajmal on PP-97 with 42,273 votes, Umar Farooq on PP-106 with 49,272 votes, Muhammad Taimoor Khan on PP-124 with 32,110 votes, Faisal Hayat Jiwana on PP-125 with 50,913 votes, Molana Moviya Azam on PP-126 with 65,212 votes, Mehr Muhammad Aslam on PP-127 with 27399 votes, Syeda Memnat Mohsin on PP-184 with 44,443 votes, Syed Khawar Ali Shah on PP-203 with 48,645 votes, Syed Hussain Jahania Gardezi on PP-204 with 33,688 votes, Muhammad Suleman on PP-217 with 35,294 votes, Fida Hussain on PP-237 with 56,411 votes , Shaukat Ali on PP-238 with 47,192 votes, Khurram Sohail Khan on PP-275 with 28,573, Mian Alamdar Abbas Qureshi on PP-277 with 28,332 votes, Malik Ahmad Ali on PP-280 with 37,620 votes, Muhammad Tahir on PP-282 with 37,607 votes, Syed Rafaqat Ali Gillani on PP-284 with 33,005, Muhammad Atta Khan Khosa on PP-288 with 39,396 votes, and Muhammad Hanif Malik on PP-289 with 35,389 votes.
ALSO READ: PTI lucky enough to form government in Punjab, 154 candidates support it
Khyber Pakhtunkhwa (KP)
If we observe the political landscape of KP, Muhammad Deedar became successful on PK-25 Kohistan as an independent candidate. There were expectations of a nerve-racking competition among the candidates on this constituency. PTI and MMA also placed their respective candidates but could not win. Muhammad Deedar got 6,720 votes and stood first. On the other side, Muhammad Idris of Muttahida Majlis-e-Amal (MMA) gained 4,799 votes.
From PK-26 Kohistan, independent candidate Maulana Abdul Ghafar gained 17,087 votes while his opponents, who were also independent, could not beat him. The runner-up could attain only 11,312 votes. In PK-27 Kohli Kohistan, a highly intense competition was expected between independent candidate Obaidur Rahman and Muhammad Iqbal Khan of PTI. Obaidur Rahman gained 4,629 votes and stayed victorious while Muhammad Iqbal Khan could gain only 2,805 votes.
On the other side, from PK-42 Haripur, interestingly two independent candidates were contesting with each other. Faisal Zaman could gain 32,833 votes and became successful over Gohar Nawaz Khan who bagged 24,092 votes. The last constituency where hard-hitting competition was expected is that of Dera Ismail Khan. Ehtisham Javed and Syed Kazim Shah were contesting against each other. Ehtisham Javed led from this area with 44,228 votes while Syed Kazim Shah could gain only 39199 votes.
Balochistan
Just like KP, situation in Balochistan is also identical. Five independent candidates gained victory from Zhob, Duki, Barkhan, Chagai, and Shaheed Sikandarabad. From PB-2 Zhob, Mitha Khan Kakar succeeded by bagging 16,003 votes. Masood Ali Khan, without any competition succeeded from PB-5 Duki with 13,322 votes. Highly tough competition was observed in PB-8 Barkhan, the competition was between Sardar Abdul Rehman Khetran and Abdul Kareem of National Party. Sardar Abdul Rehman Khetran won with just 154 votes. From PB-34, Muhammad Arif Muhammad Hasni bagged 24,593 votes. Meanwhile, if situation of PB-36 is considered, an interesting thing came on scene when brothers from Zehri family were contesting with each other. Mir Naimatullah Zehri became successful independently by gaining 10,962 votes.
Sindh
Interestingly, no one could win independently on any provincial seat from Sindh.
As 2018 general election has been concluded with new ambitions and hopes, the coming government of PTI, leading political party, direly needs the assistance of independent candidates. In this regard, it definitely is offering them some financial and non-financial benefits. Frankly speaking, it is part of the same old politics. Also this practice was expected undeniably. Independent candidates have right to join any party they like, but the thing which will be new is the reduction of miseries common man is suffering from. If PTI becomes successful in it, its slogan of "Naya Pakistan" will actually bear fruits the party promised before election.
Edited and translated by Junaid Ali Malik