By-elections 2018: Result of six constituencies can take a U-turn, margin is so close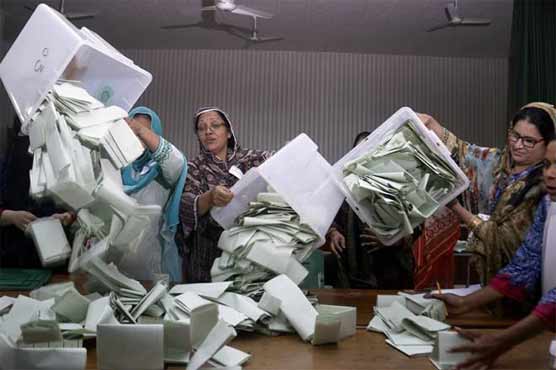 Overseas Pakistanis votes can affect the result of some constituencies where victory margin is low.
(Web Desk) – Among the other constituencies where the by-elections are held (35), six of them are those where the margin of victory is quite narrow that the result can take a turnaround if overseas votes are included into the total number of cast votes. Overseas Pakistanis' votes now seem to be casting votes which can alter the fate of these seats.
ALSO READ: By-elections: Overseas Pakistanis actively perform their national duty
One of such constituency is NA 60 Rawalpindi where the winning margin is of only 647 votes; in PK 53, winner could gain 37 more votes than the loser; in PP 3 Attock, the victory margin is only of 150 votes; in PP 27 Jhelum 600 votes made the candidate victorious; similar situation prevailed in PK 7 and 3 where the victory margin was 600 and 800 respectively.
According to figures of Election Commission of Pakistan (ECP), out of total overseas registered voters, 85 per cent were cast. In this regard, ECP officials will conduct meeting with NADRA and the fate of these votes will be decided. Indeed it was quite interesting to test the I-voting concept, but its success is yet to be measured. In fact, NADRA and ECP are the prime stakeholders that are to make it efficacious.
Watch the report here:

---
Edited and translated by Junaid Ali Malik