In Pictures: National Assembly historic session leading towards third democratic transition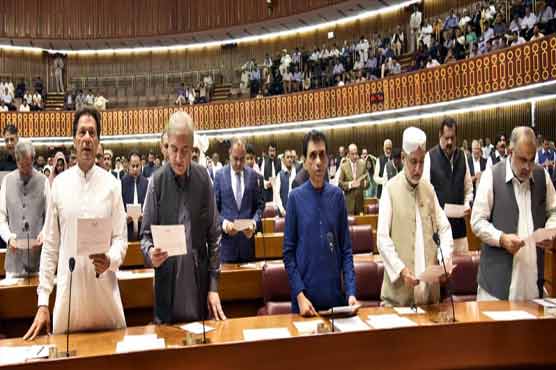 Imran Khan and PTI seemed quite happy; they should be as after a long struggle their dream realizes.
(Web Desk) – Today was the historic moment in the history of Pakistan as the country sees the third consequent democratic transition. This is for sure a good omen for the country. As it was inaugural session of 15th National Assembly, everyone seemed jubilant. Most prominently Imran Khan and PTI were on cloud nine. They should be as there are ample chances that PTI will be form next federal government, also in two vital provinces too. Following are some of the glimpses of National Assembly.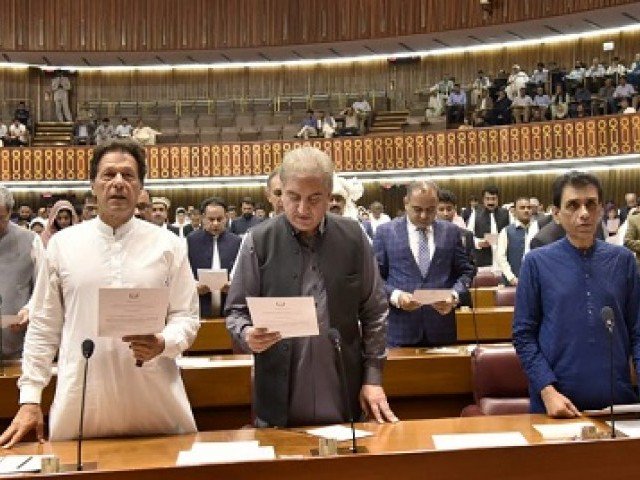 Imran Khan, Shah Mehmood Qureshi and others taking oath in assembly. Photo: APP

---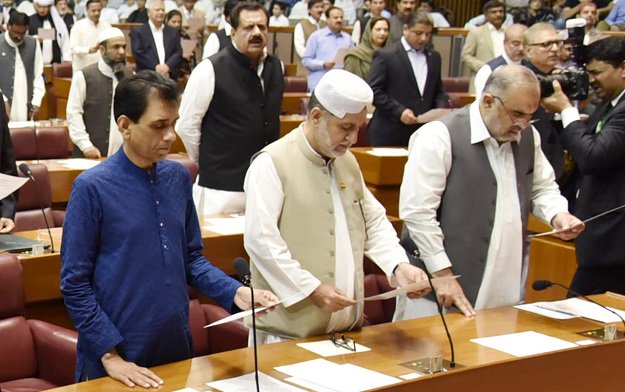 MNAs taking oath during the inaugural session of the assembly. Photo: APP

---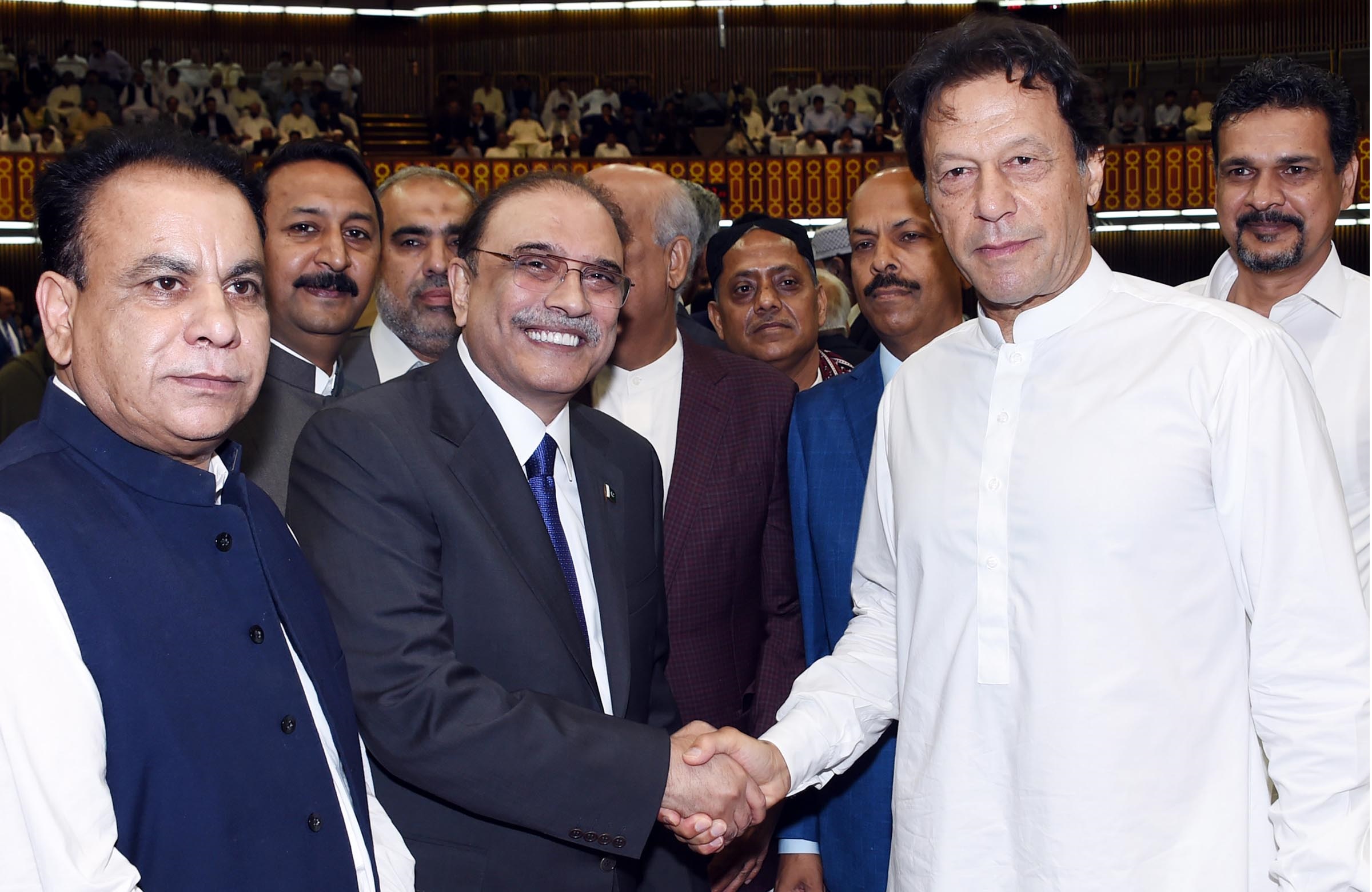 Imran Khan and Asif Ali Zardari shaking hands with each others in the inaugural session. Photo: Online Service
---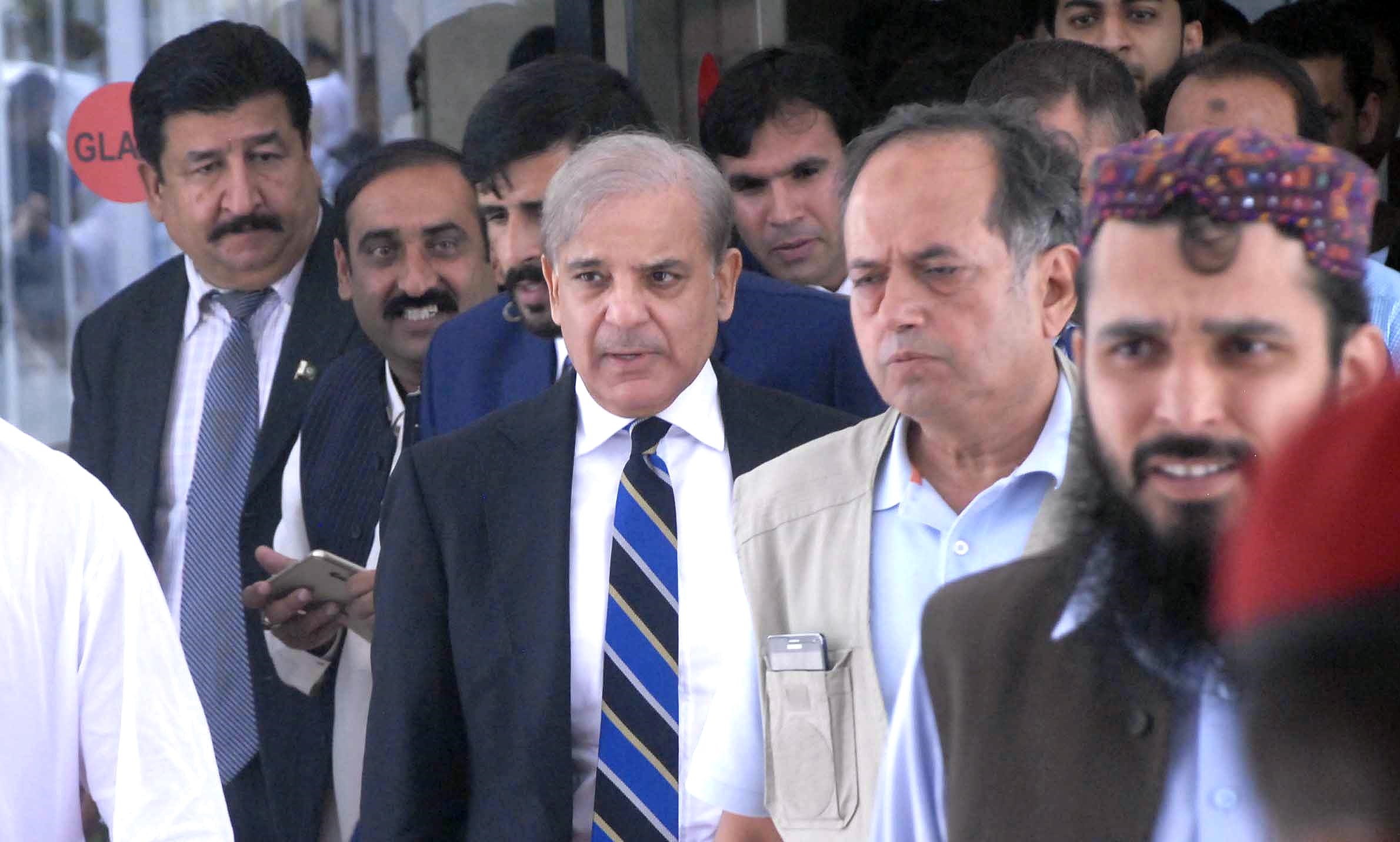 Shahbaz Sharif President of PML-N heading towards attending national assembly session. Photo: APP
---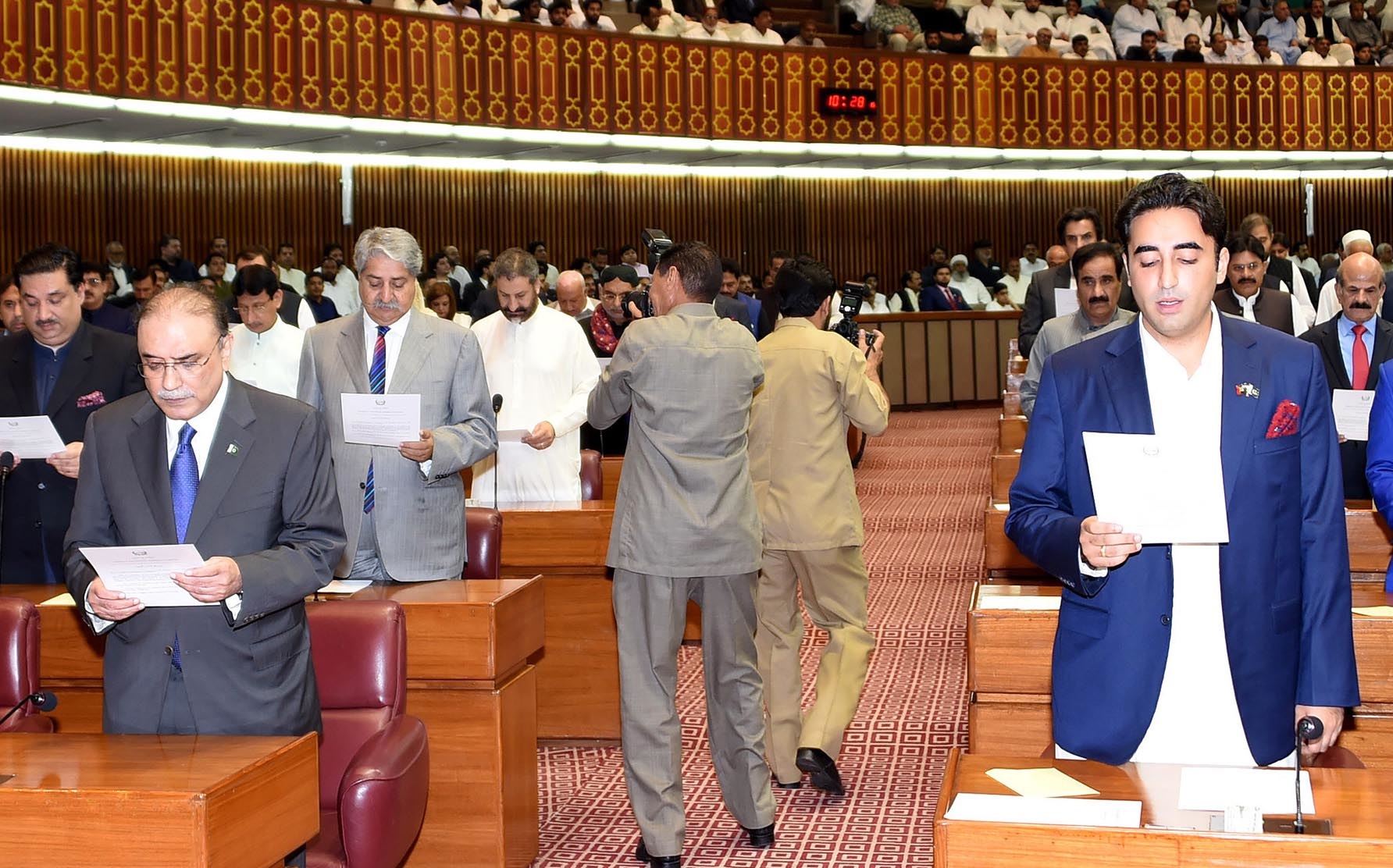 Bilawal Bhutto and Asif Ali Zardari taking oath in National Assembly. Photo: Online Service

---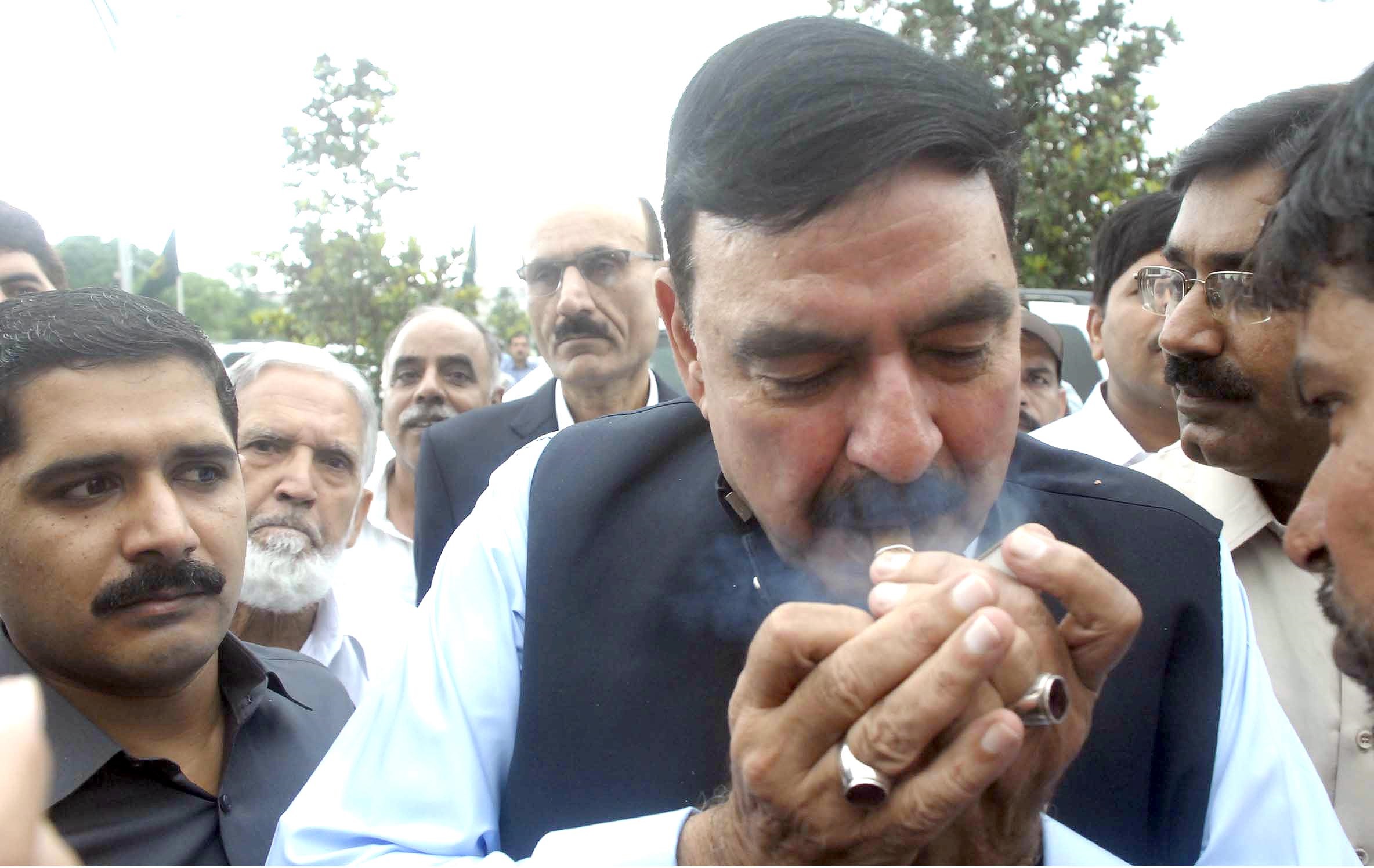 Chief of Awai Muslim League Sheikh Rashid lighting cigar before entering into parliament. Photo: Online Service

---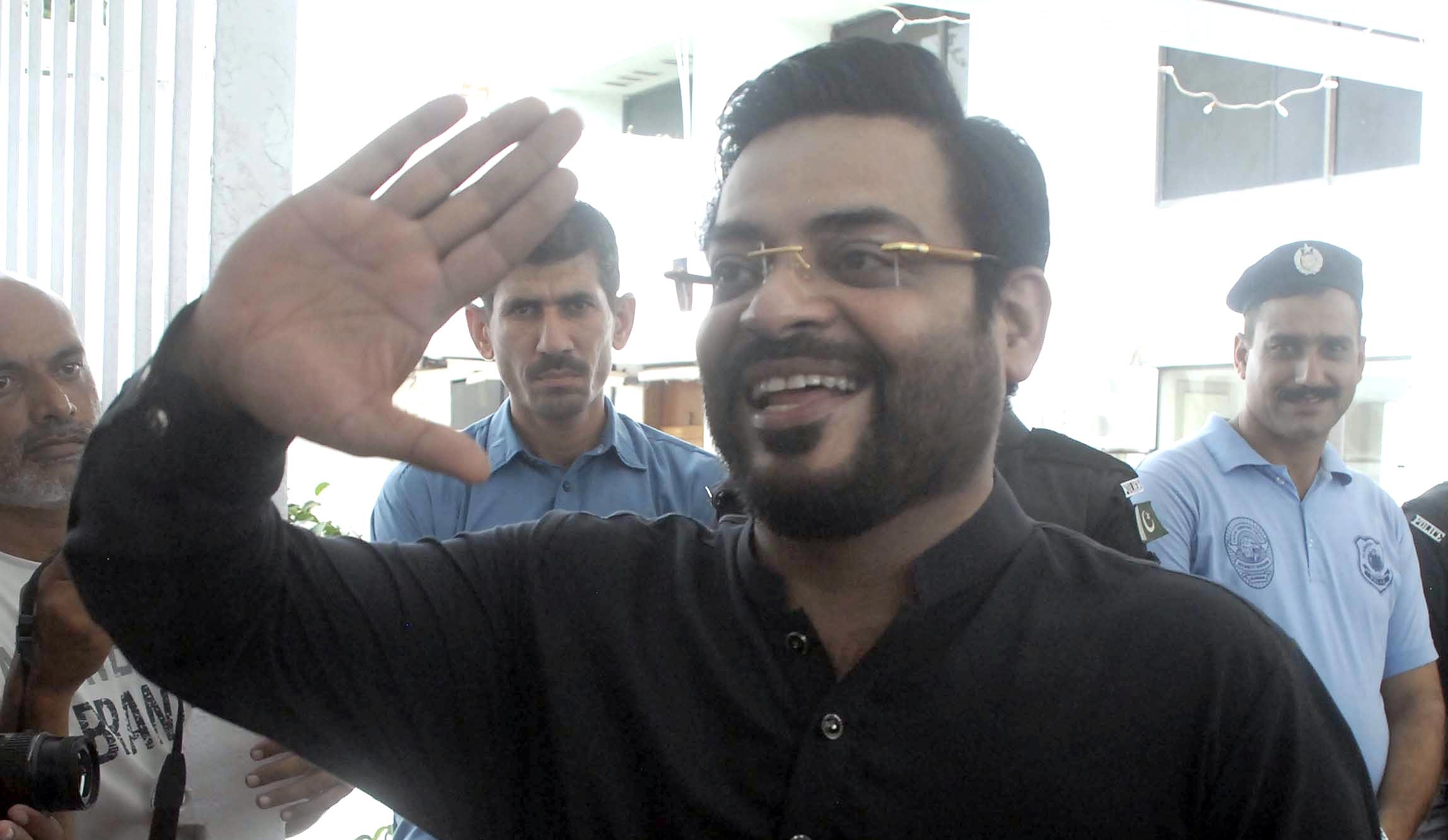 Aamir Liaquat Hussain seemed in high spirits while entering in National Assembly. He should be as he is an MNA-elect from Karachi. Photo: Online Service
---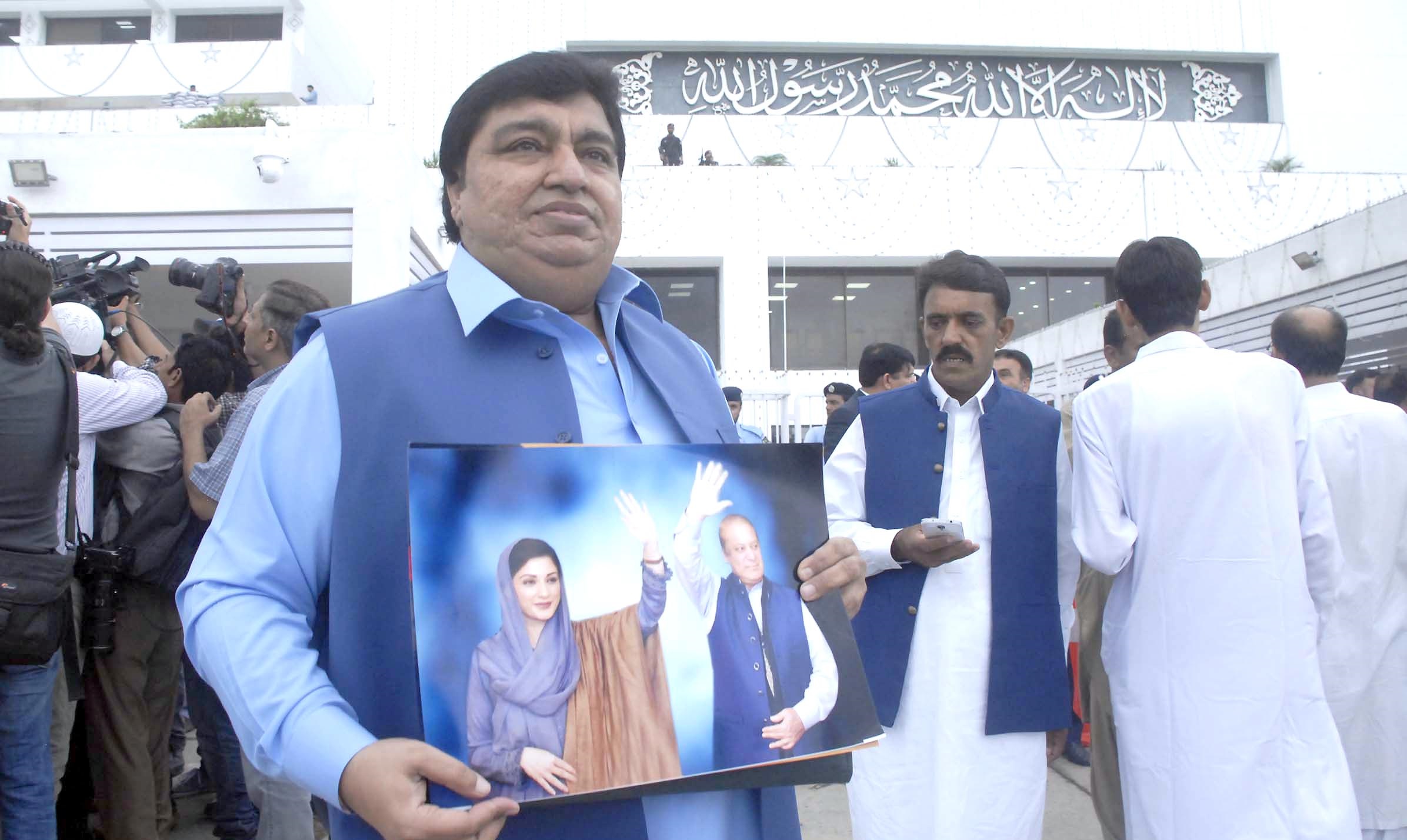 PML-N worker outside parliament holding picture of their leaders. Photo: Online Service
---
by Junaid Ali Malik