Azam Swati says following in Imran Khan's footsteps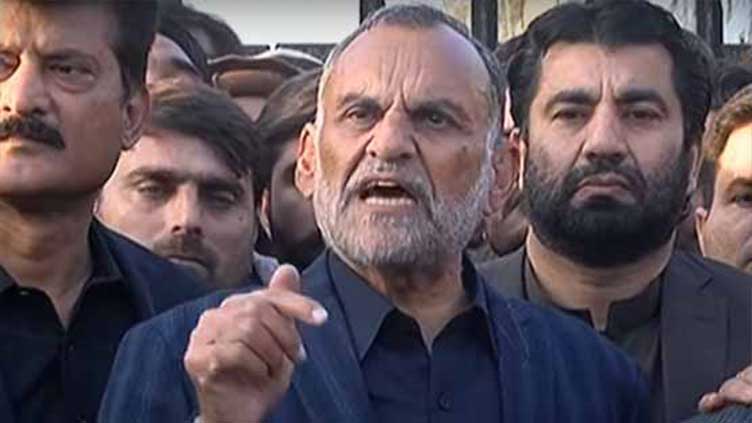 Pakistan
Azam Swati says following Imran Khan's footsteps
ISLAMABAD (Dunya News) – Pakistan Tehreek-e-Insaf (PTI) senator Azam Swati said on Tuesday that he was following in PTI chairman Imran Khan's footsteps regarding Pakistan army upon his release from the Capital Investigation Agency (CIA) center.
PTI senators including Shibli Faraz, Saifullah Niazi, Dr Shehzad Waseem and Seemi Ezdi amid a number of PTI workers welcomed Mr Swati outside the jail.

Speaking to media outside the center, he said his leader [Imran Khan] had, on regime change [PTI's mantra of a foreign conspiracy hatched to oust former Prime Minister Imran Khan], said that "country and also the army is mine" adding those who got First Information Reports (FIRs) registered against him had ruined every institution of the state. "I'll comment on Justice Amir Farooq's verdicts after meeting Mr Imran", he added.
He said only a few people were ruling the country adding Rs.11thousand billion of the country had been looted. "Those who recorded videos and released them are criminals", he added while referring to his video leaks. He claimed that Mr Imran was the only leader who could steer the country out of crises.
He had been indicted in tweeting controversial remarks regarding the state institutions. Earlier, he was granted bail by the Islamabad High Court (IHC) but was not released due to non-submission of surety bonds in the court.