PTI, PML-N, PPP: All promoted dynastic politics in General Election 2018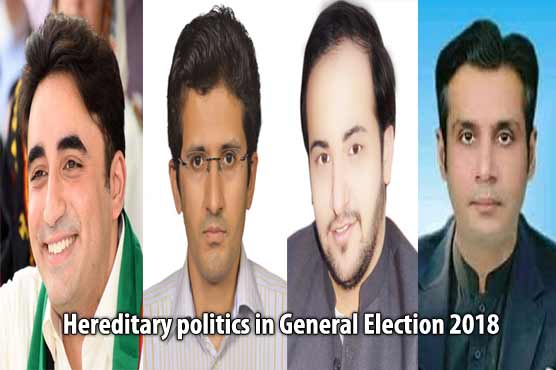 Dynastic politics has become part and parcel for parties to gain victory in elections.
(Web Desk) - On the political horizon of Pakistan, political families remained dominant. Interestingly, in General Election 2018, they got succeeded who had strong inherited political background. Bilawal Bhutto Zardari contested from three constituencies – NA 200 Larkana, NA 246 Lyrai, and NA 08 Malakand. He could win only from NA 200 Larkana and lost from other two.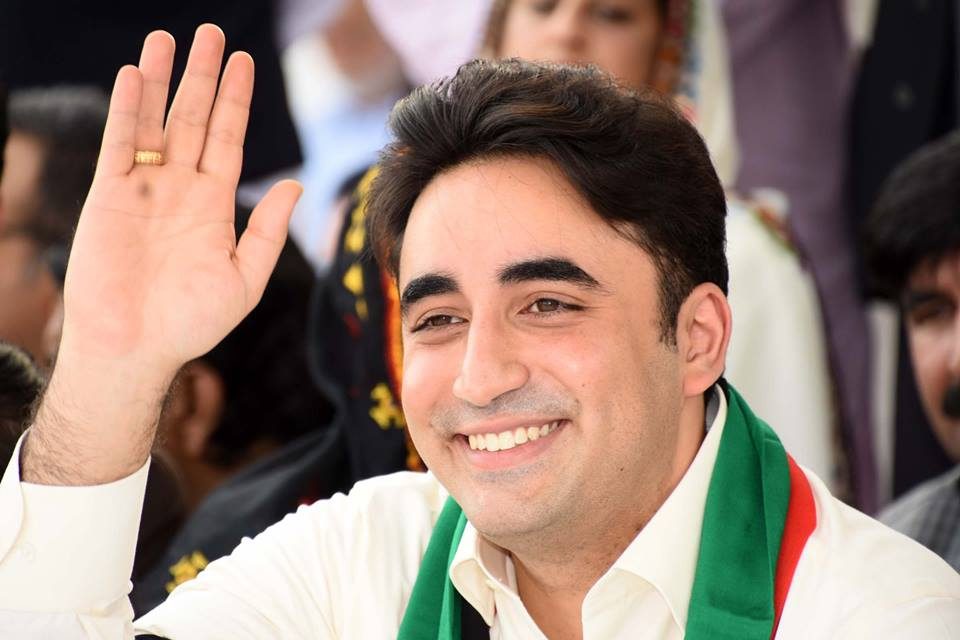 Bilawal Bhutto Zardari is one of the young politicians leading one of the largest political parties of Pakistan, Pakistan People s Party. Photo: AFP
---
Grandson of Amin Faheem, Makhdoom Mehboob Zaman, contested from PS 58 Matiari. He is son Makhdoom Jameeluz Zaman and became successful. On the other side, Syed Farrukh Shah, son of Syed Khurshid Ahmed Shah, contested from PS 24 and won. Manzoor Wasan, son of ex-provincial minister Nawab Manzoor Hussain Wasan, contested from PS 27 for the very first and became successful. Razi Khan Jatoi, son of Rais Ghulam Murtaza Jatoi leader of National Party also contested for the very first time from Naushahro Feroze on the ticket of GDA from PS 35 and gained victory. Son of aggrieved leader of PPP Zulfiqar Mirza, Hassam Mirza was candidate from NA 229 and got victorious.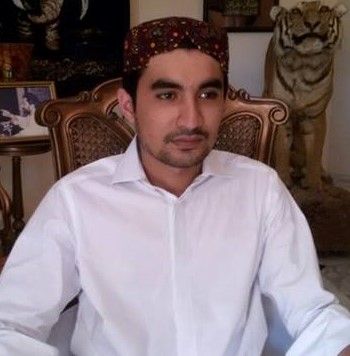 Hassam Mirza, son of former Interior Minister of Sindh. Photo: File
---
From Jhang, son of ex-MNA Nazeer Sultan, Sahibzada Amir Sultan contested election and hit victory on the ticket of PTI from NA 116.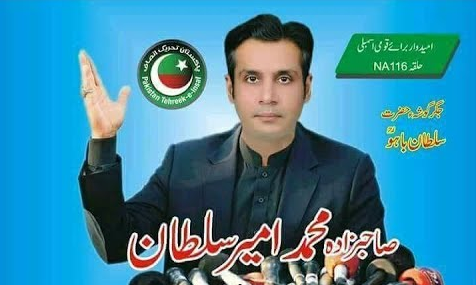 Sahibzada Amir Sultan is the leader of PTI from NA 116. Photo: YouTube

---
Raza Rabbani Khar, son of ex-MNA Malik Ghulam Rabbani Khar, contested election from NA 183 on the platform of PPP. He seemed carrying his family political legacy in the general elections. On the same pattern, from Sialkot son of former Law Minister of Pakistan Zahid Hamid, Ali Hamid contested election from NA 74 and became successful. He solidified inherited politics by contesting from this seat.
Politics of inheritance in PML-Q
PML-Q followed the same trend, as usual. Hussain Elahi, son of Chaudhry Shujaat – prominent family of Gujrat, contested from NA 68 and became successful.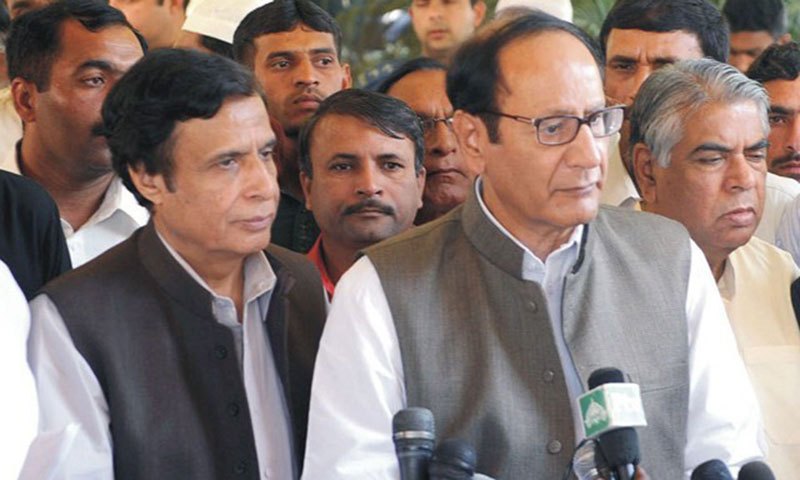 Chaudary Brothers of Gujrat have been prominent leaders on national horizon. Their significance seems to be increasing once again. Photo: File

---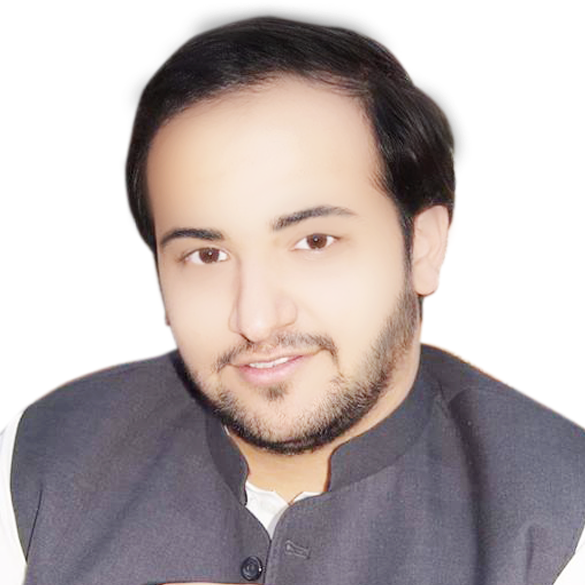 Hussain Elahi is son of Chaudhry Shujaat who has been PM of Pakistan. Photo: Facebook

---
Kith and kin of well-known politicians in politics
From Gujar Khan, Raja Khurram Pervaiz son of former PM and senior leader of PPP Raja Pervaiz Ashraf contested election for the very first time from PP 8 and remained victorious. Doctor Imran Khattak, son-in-law of ex-CM KP fought from NA 26; he also contested by-election on the seat vacated by Pervez Khattak.
From PML-N side, on the disqualification of Daniyal Chaudhry, his wife Mehnaz Akbar Aziz contested election. She was contesting from NA 77 Narowal for the very first time. Ali Pervaz Malik, son of Malik Pervaiz, contested election from Lahore NA 127 and got victorious.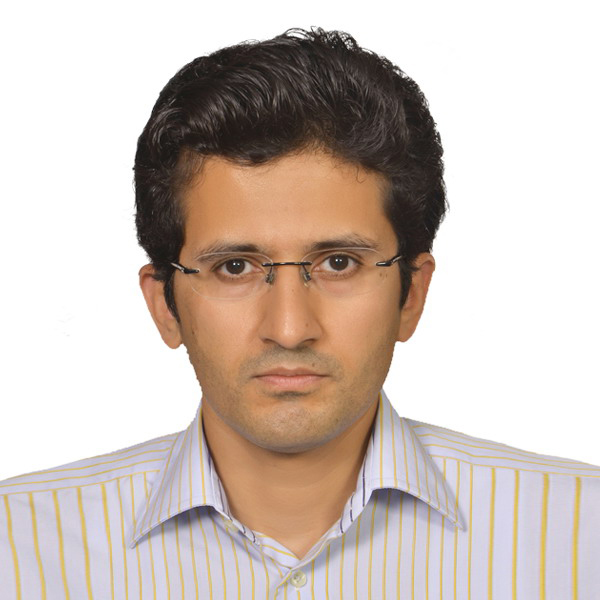 Ali Pervaiz Malik is the son of senior leader of PML-N Pervaiz Malik. Photo: File

---
It is evident from the prevailing trends in politics that heredity politics has become part and parcel for parties to gain victory. If the same situation prevails, politicians from the middle class will not have a chance to play their role in national politics. Political parties and ECP need to play their due role concerning this serious issue.
Translated and Edited by Junaid Ali Malik