Last Updated On 21 June,2017 05:54 pm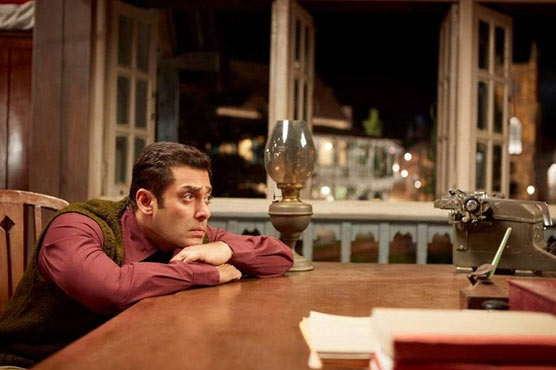 Indian actor talked about his disease facial nerve disorder, called Trigeminal neuralgia
(Web Desk) – Indian star Salman Khan opened up to media about suffering from Trigeminal neuralgia, which is a painful facial nerve disorder. It is often called the 'suicide disease' because the person suffering from it develops tendencies to commit suicide.
He said, "(The disease) has the highest rates of suicides and I suffered from so much pain". "At that point ... I realised that I need to work really hard. No matter how much pain you are going through," he further told during his talk at the Dubai launch of Tubelight's song Radio. He had first revealed about the disease way back in 2001.
Related: Salman Khan s Tubelight not releasing in Pakistan?
As Indian reports asked about the actor's disease to medical experts, they told it causes intense pain and causes patients to remain depressed. It can make those suffering twist their face into a grimace. There is no particular reason why a patient suffers from the disease. It can occur due to face tumours, compression of blood vessels or aneurysms.
The symptoms of the disease are intense pain on either side of the face, suicidal tendencies, and affect on teeth, gums, lips and face. The pain can last up to minutes.