Hospital heist: Nurse steal patient's valuables after injecting anesthesia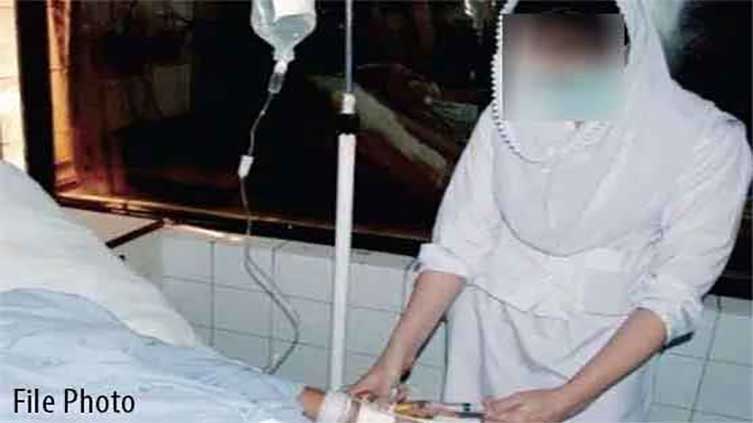 Crime
Nurse in civil hospital of Karachi stole valuables from patient
KARACHI (Dunya News) – The citizens of Karachi, already grappling with sky-high crime rates, face an addition in their miseries, the nurses for medical aid have also started top steal from them. Such individual incidents are becoming a source of embarrassment for the whole profession.
In a recent incident, a nurse in civil hospital of Karachi stole valuables from patient after injecting anesthesia. The incident happened on March, 17th. The suspects was caught through CCTV footage after the victim reported the incident to the hospital authorities.
The suspect was seen wearing a lab coat while stealing, the police have arrested the suspect after a case was registered by the victim. It is claimed that some anesthetic injections and a mobile phone was recovered from suspects purse.