Prime minister's turn to muster support in NA as PTI may go for overkill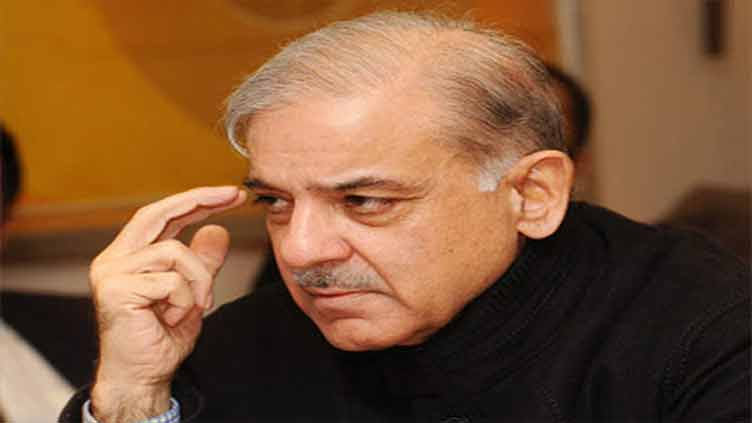 Pakistan
PTI to initiate action into PM's vote of confidence
LAHORE (Dunya News) – Pakistan Tehreek-e-Insaf (PTI) on Saturday announced that it would ask Prime Minister Shehbaz Sharif to secure a vote of confidence in the National Assembly (NA).
The decison comes in the wake of the Muttahida Qaumi Movement's (MQM) reservations against the federal government over the issue of delimitation of constituencies ahead of the Sindh local government (LG) elections as well as Punjab Chief Minister Parvez s Elahi success in obtaining the trust vote in the Punjab Assembly.
Sources said PTI chief Imran Khan had approved the proposal to ask the PM to obtain a trust vote. "President would shortly advise the PM to obtain a vote of confidence," the sources added. The PTI, sources said, expected the MQM to step away from voting in favour of the PM.
The MQM has seven seats in the NA. The structure of the NA suggests that the ruling coalition has 180 seats including the seven of the MQM. If the MQM pulls out of alliance, it could lead to the removal of the PM.
The MQM had been at daggers drawn with the Pakistan Democratic Movement (PDM) alliance over the issue of delimitation of constituencies in Sindh ahead of the local government (LG) elections. It had earlier hinted at pulling out of alliance. Moreover, the MQM had rejected the decision of the Election Commission of Pakistan (ECP) to hold the Sindh local government (LG) polls on Jan 15.
MQM leaders including Senator Faisal Sabzwari, former law minister Farogh Nasim, Farooq Sattar and others held a press conference. Mr Sabzwari said the party was not fighting for itself but the people of Karachi. "The number of seats stipulated for Korangi Town are not proportional to the area's population," he added.
Read Also: ECP puts its foot down to ensure Sindh LG elections are held on time
While mocking the political opponents, Mr Sabzwari said those who wanted elections at the earliest were in a hurry to see themselves on the mayoral seat, adding that it would not benefit them. "We will go to every length for transparent delimitation," he added. No one among them, he said, moved courts against the delimitation.
Know More: Sindh government calls its legal team for response after ECP rejecting its notification
Farogh Nasim said up to 30,000 union councils were created in the area where the MQM did not have support from the masses, adding the population of the UCs was counted inaccurately. "When we moved the Supreme Court against the issue, we were ordered to consult the ECP" he added. It would be, he said, unconsitutional to hold elections on time as the ECP did not seek our opinion over the matter.
Mr Sattar said the Sindh government had admitted inaccuracies in delimitation. "Our press conference is not a contempt of court," he added.
The Sindh government, earlier today, wrote a letter to the ECP for delaying the LG elections but the ECP again rejected the request.