ECP again rejects Sindh govt plea, pledges LG polls on time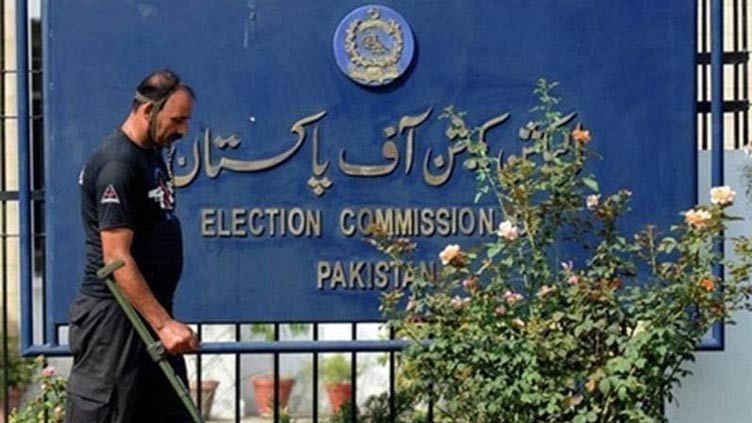 Pakistan
GHQ excuses from army, Rangers stationing in Sindh LB polling stations.
ISLAMABAD (Dunya News) – The Election Commission of Pakistan (ECP) on Saturday rejected a letter of the Sindh government seeking postponment of second phase of the local government elections in the province and ordered to conduct the polls on Jan 15.
Chief Election Commissioner Sikandar Sultan Raja chaired an emergency meeting held to discuss the provincial government's request and decided that there would be no change in the schedule. The Sindh government had again asked the ECP to postpone the local body elections in Karachi division and Hyderabad district, citing delimitation issue and unavailability of army troops for deployment at the polling stations.
In the fresh letter to the provincial election commissioner, the Sindh government stated the ECP, through its Jan 13 order, rejected withdrawal of notification regarding the number of union committees in the Karachi division and Hyderabad district.
On the other hand, in response to stationing of the army and Rangers outside polling stations in Karachi, Hyderabad and Thattha, the GHQ has excused itself from sparing soldiers for the static stationing. According to the Interior Ministry, the matter of the army and Rangers deployment was brought up with the GHQ which responded that such a huge number of static deployments were not feasible and that the first-level static deployment was the province s responsibility.
The GHQ has reportedly already informed the Interior Ministry that static deployment was not feasible at sensitive polling stations and that it was not practicable to provide security protection for election personnel and equipment. According to the GHQ, the Election Commission should designate 500 important polling stations so that Rangers could be stationed outside those locations.
Meanwhile, Pakistan Tehreek-e-Insaf (PTI) Chairman Imran Khan has urged the masses to proactively participate in the local government elections in Karachi and Hyderabad. The PTI chief, in a statement, said his party was fighting against the political parties that were weakening Pakistan from inside for the last 30 years. People through their votes would prove that this was a new Pakistan, he added.
Federal Interior Minister Rana Sanaullah warned that a minor issue during the Sindh local government elections could snowball into a disaster. Rana Sanaullah, in a statement, said the differences between the political parties over the local government elections had reached an alarming level as two parties favoured polls on Jan 15 while the other two opposed it. He said that under the current circumstances, there s a possibility of unrest in Karachi and Hyderabad as some miscreants might take advantage of the situation.