Published On 09 March,2021 11:30 pm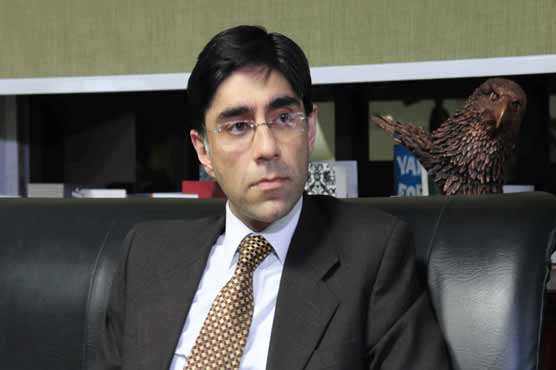 Things will move forward once India creates atmosphere of dialogue: Moeed Yusuf
ISLAMABAD (Dunya News) - Special Assistant to PM on National Security Dr. Moeed Yousuf has said that Pakistan has been consistently asking for peace. India should resolve the August 5 issue and create an environment of dialogue as only then would things move forward.
Dr Moeed Yousuf said this in an exclusive interview with Dunya News program "Dunya Kamran Khan Kay Saath".
The SAPM stressed that the United States must adopt a clear policy on Afghanistan. He also clarified that Pakistan has no favorites in the Afghan conflict and only wants peace in the neighboring country.
He said the United States had reached an agreement with the Afghan Taliban and its military is due to withdraw from Afghanistan by May 1. The Taliban have serious concerns as in the past twenty years, one or the other problem arises to spoil matters, he added.
Moeed Yusuf said that the issue of Afghanistan should be resolved through dialogue. Peace in Afghanistan will bring stability to the region and also benefit Pakistan. The neighbor has been at war for 20 years and Pakistan wants peace to prevail.
"We want to tell the world that India is not interested in peace in Afghanistan", he said.
Talking about Pak-India relations, he said that precious lives were being lost on the Line of Control (LoC) and now India has admitted its mistake.