PML-N nominates Hamza Shehbaz as Punjab CM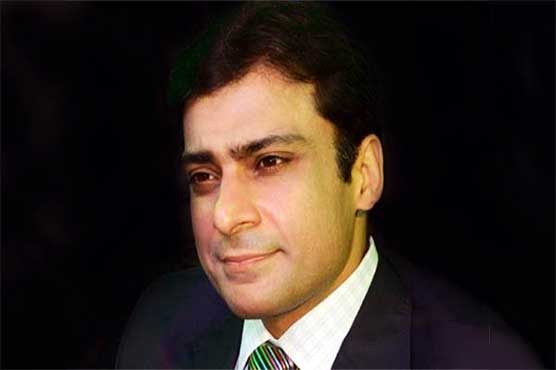 Chaudhry Iqbal nominated for the slot of Punjab Assembly speaker.
LAHORE (Dunya News) – The Pakistan Muslim League-Nawaz (PML-N) party at a parliamentary meeting Monday nominated Hamza Shehbaz for the slot of Punjab chief minister.
The party also nominated Gujranwala MPA-elect Chaudhry Iqbal for the slot of provincial assembly speaker.
It may be mentioned here that the Punjab governor has summoned first session of the provincial assembly on Wednesday at 10am. Rana Iqbal will chair the inaugural session.
---
No protest at NA session irks PML-N members
---
Several members of the Pakistan Muslim League-Nawaz (PML-N) party expressed displeasure as their lawmakers did not record protests during the oath-taking ceremony of the revamped National Assembly.
They voiced their concerns on the election campaign and said key leaders focused on their respective constituencies instead of working collectively.
One female member expressed her anger and said the party did not devise a sound strategy to respond to the Nawaz Sharif issue. She said PML-N did not show solidarity with the incarcerated former premier and urged an effective movement to tackle the situation.
Other pariticpants voiced reservations over PML-N's alleged failure to convince independent candidates to join party ranks after election and said it was a matter of concern as they had been ruling Punjab for the past many years.
They praised Khursheed Shah's role as opposition leader in the National Assembly and expressed the hope that Shehbaz Sharif would emerge as an effective opposition figure.
The PML-N president on his part said Nawaz Sharif's incarceration impacted their election campaign. He insisted election results were the outcome of rigging as well as internal party weaknesses and formed a committee to look into the matter.
Read also: Newly-elected members of Sindh, KP, Balochistan assemblies take oath
---
Oath-taking ceremony
---
As many as 325 lawmakers took oath at the inaugural session of the 15th National Assembly days after July 25 general elections.
Outgoing NA speaker Ayaz Sadiq presided over the historic session and administered oath to the MNAs-elect in the 342-member house.
PM-in-waiting Imran Khan, PML-N president Shahbaz Sharif, PPP chairman Bilawal Bhutto-Zardari, co-chairman Asif Ali Zardari, Shireen Mazari, Asad Umer, Pervez Khattak, Shah Mehmood Qureshi, Marriyum Aurangzeb, Munazza Hassan, Shah Mehmood Qureshi among others attended the first session of the revamped House.