This is how next federal government will be formed in Pakistan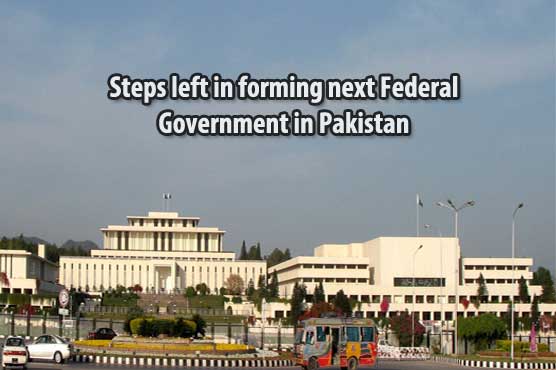 If oath-taking happens on 14th of August, it will be quite a jubilant day for the entire nation.
(Web Desk) – Kamran Khan, senior anchorperson at Dunya News in his show dated July 30, 2018 explained how new government will be formed and what are the legal complexities to deal with. Caretaker Federal Minister for Information, Broadcasting Ali Zafar accompanying him detailed the future scenario and functionality of the next government. Indeed, people want to know it anxiously.
Also read: PTI poised to form next government
According to Ali Zafar, every crucial decision has been made with the consultation of Election Commission of Pakistan (ECP). There are seven steps which are yet to be completed. Timeline of the steps which will lead towards the formation of the new government are as follow.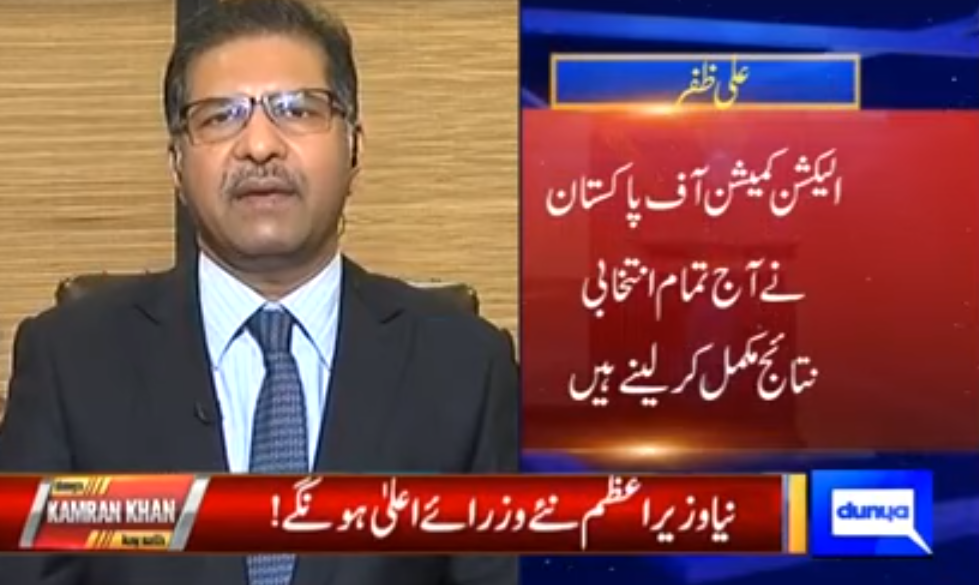 ---
1) The first one is the consolidation of results which was to be completed by ECP till 30th July.
---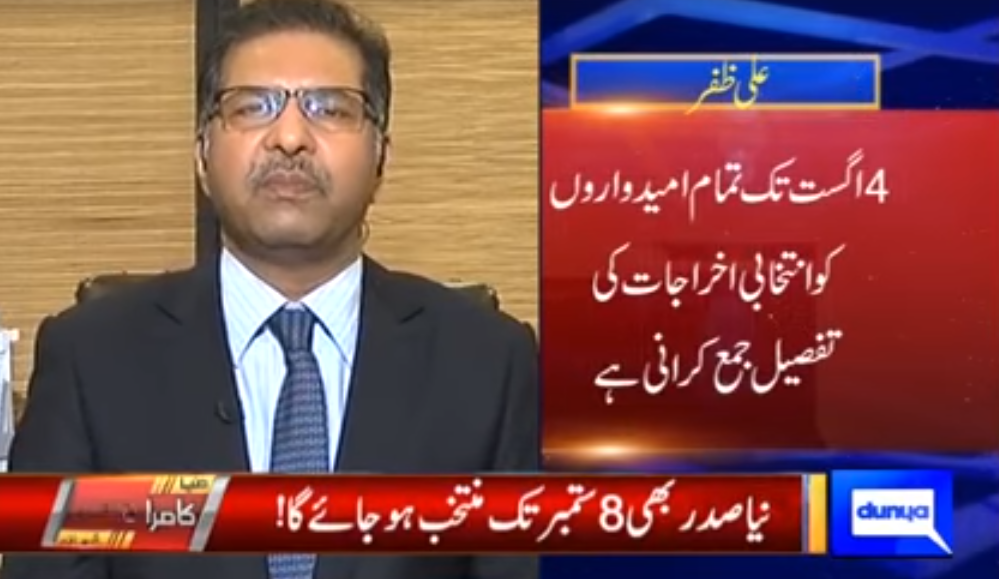 ---
2) Next one is to prepare the list of expenditures rendered by the candidates. In this regard, candidates have to submit the list of expenditures by themselves to the ECP. Maximum time for this is till August 3 or 4.
---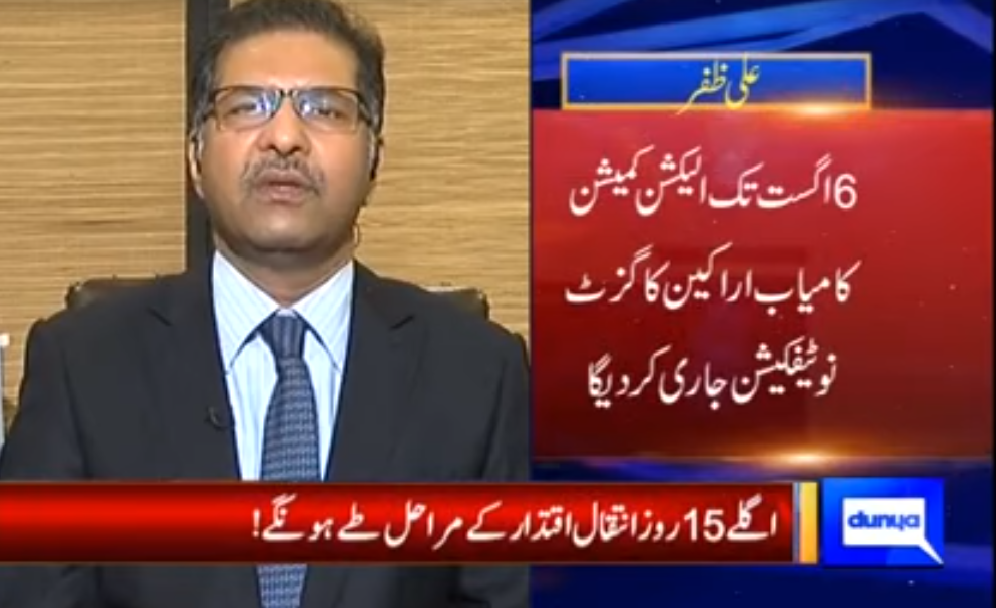 ---
3) After the list is submitted and in accordance to results, next step is to announce gazetted officers through a notification. ECP is of the view that this will be completed till August 5 or 6.
---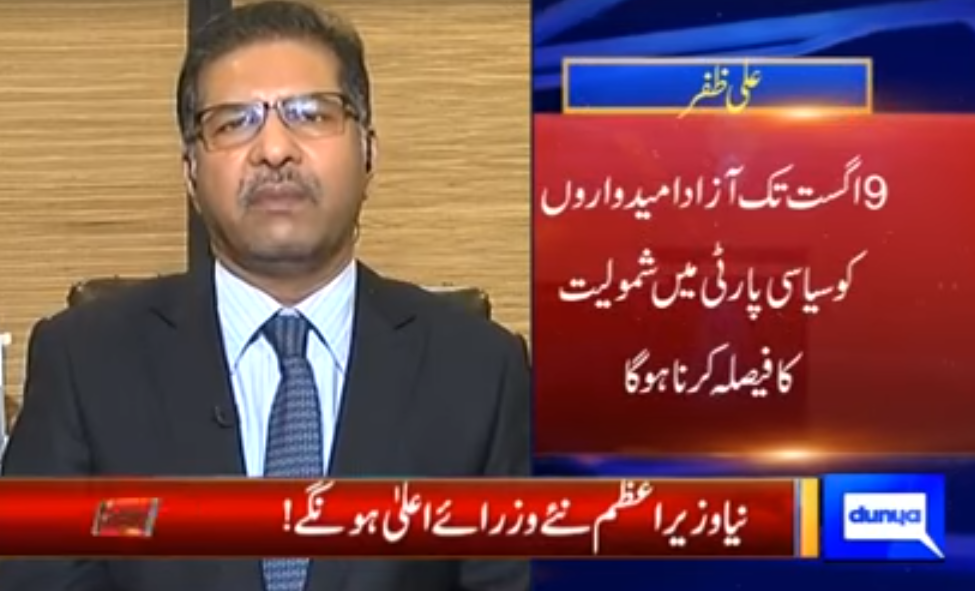 ---
4) Independent candidates will be given three days to decide which party to join. This process might take time till August 8 or 9.
---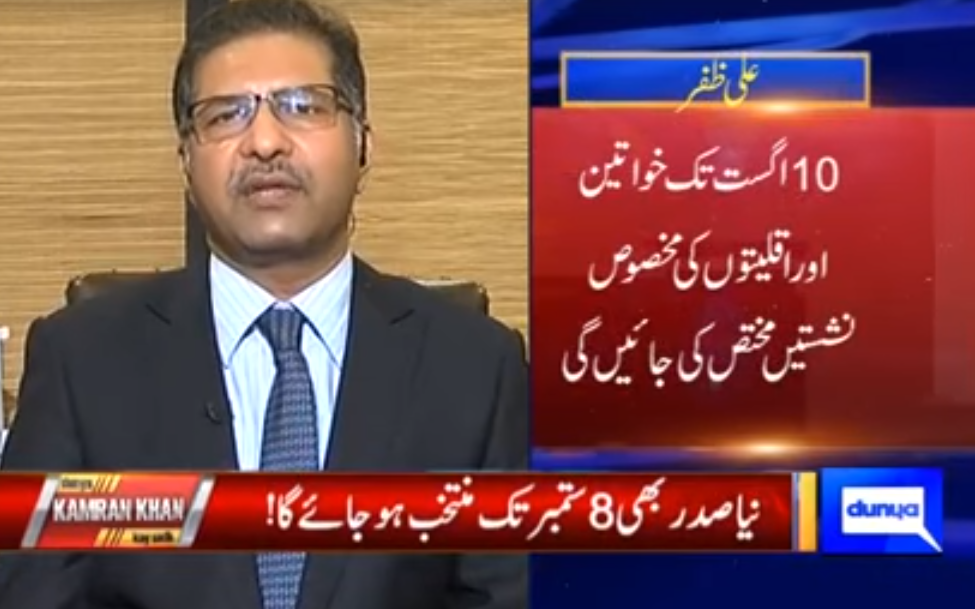 ---
5) Then according to party's position, minorities and female seats will be allocated. And it will take almost two days, till August 10.
---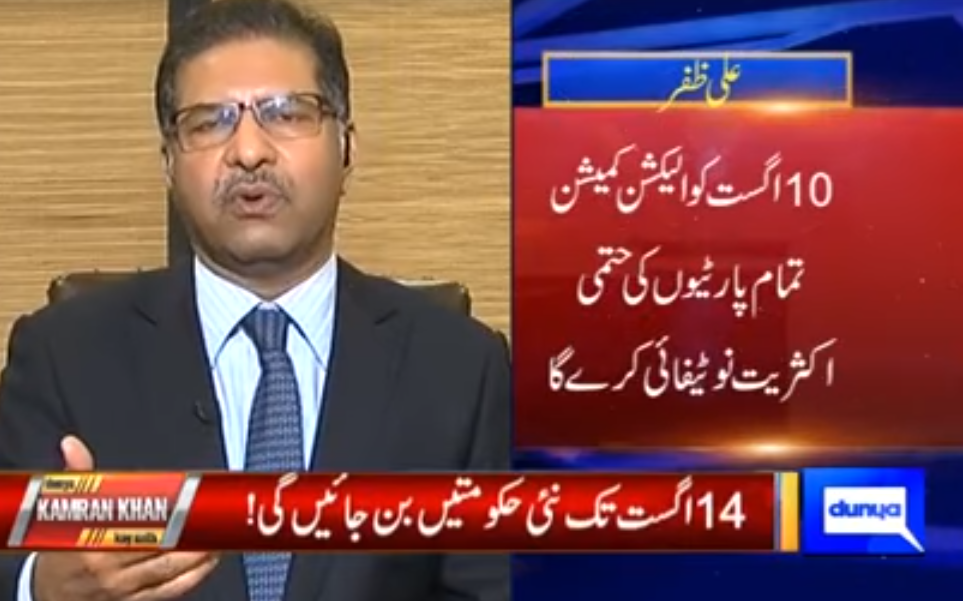 ---
6) After that, final list of MNAs will be notified. Once it is done, the next day session can be called.
---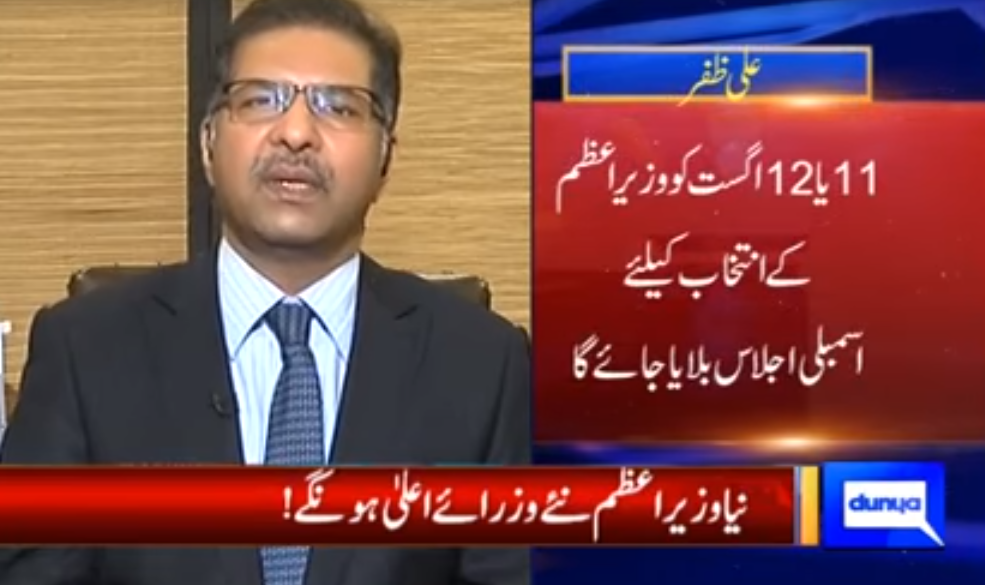 ---
7) As the session announces, firstly, the election of speaker and then that of deputy speaker will be conducted. Lastly, election of the seat of Prime Minister will be conducted; thus, new government will be formed.
---
He furthered added, it is the aim of interim government to complete each step by August 14 and this process cannot be prolonged from August 15. Governors from all four provinces should resign simultaneously. It is also their responsibility to resign on moral grounds. If anyone of them does not vacate the seat, PM can force him do that.
Also read: Sindh governor Mohammad Zubair tenders resignation
Swearing-in ceremony in public
When talked about swearing-in ceremony on any public place, he said it all depends over the varied opinions and security situation. He added that it might not be possible on a very short notice. Moreover, there is no such formal request received although if it is received, this option can be considered. And if oath-taking ceremony happens on 14th of August, it will be quite a jubilant day for the entire nation and for the upcoming government.
Watch program here: