Previous elections and potential forms of electoral rigging in Pakistan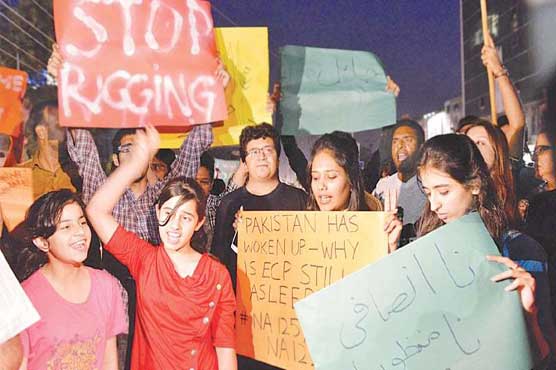 Kindness of angels, rigging, or rigged are some of such terms which are used for electoral rigging.
By Dunya Election Cell
Electoral rigging means a process in which alternations are made in elections to achieve desired results. This process of rigging can take various forms including buying or selling votes, halting the way of voters from exercising their right to vote, trying to bribe or threaten the electoral team, going with aged persons to caste vote, casting vote of deceased persons, and most important of all, casting vote for them who cannot visit the polling station.
Irregularities during the electoral process are known with various terms. In Pakistan during various tenures, they have been known with various terminologies. For instance, kindness of angels, rigging, or rigged are some of such terms which our politicians have been using since political history of Pakistan. These terms make the victorious happy and the losers furious. At present before general election 2018, the term 'Umpire's finger' is being used which different politicians are using critically. Interestingly these terms have been using before and during elections in Pakistan. Historically, different methods have been used for rigging. Following are some of them which have been used to gain advantageous results in elections.
1. Delay in census and politicians' allegations
A substantiated method to collect and arrange comprehensive facts and figures about the population of a certain area is called census. According to the definition of the census, it should be conducted after a certain time period, but continually, so that not only right information could be gained but also unexpected variables in the coming time could be recognized. In Pakistan, constitution makes it obligatory to conduct census after every decade which helps in equal distribution of wealth. Article 51, section 5 of the constitution makes it obligatory to determine seats of provinces, FATA, and Islamabad in accordance to the facts and figures gathered under preceding census.
Also read: PPP challenges ongoing population census in SHC
The very first census was conducted in Pakistan just after four years of its inception in 1951. Second one occurred right after ten years in 1961 but 1971 one was delayed owing to internal political crisis and the war with India but was conducted in 1972. Fourth census was conducted in 1981, and fifth one instead of 1991 was conducted in 1998. From the same time, politicians have initiated delaying it. On the similar pattern, delay was the option opted by political leaders in 2008 and census was conducted ultimately on the order of Supreme Court in March 2017. Although many leaders commended this act, they raised concerns over its validity and free and fairness, also questioned fair distribution of resources. Politicians have also attached it with pre-poll rigging.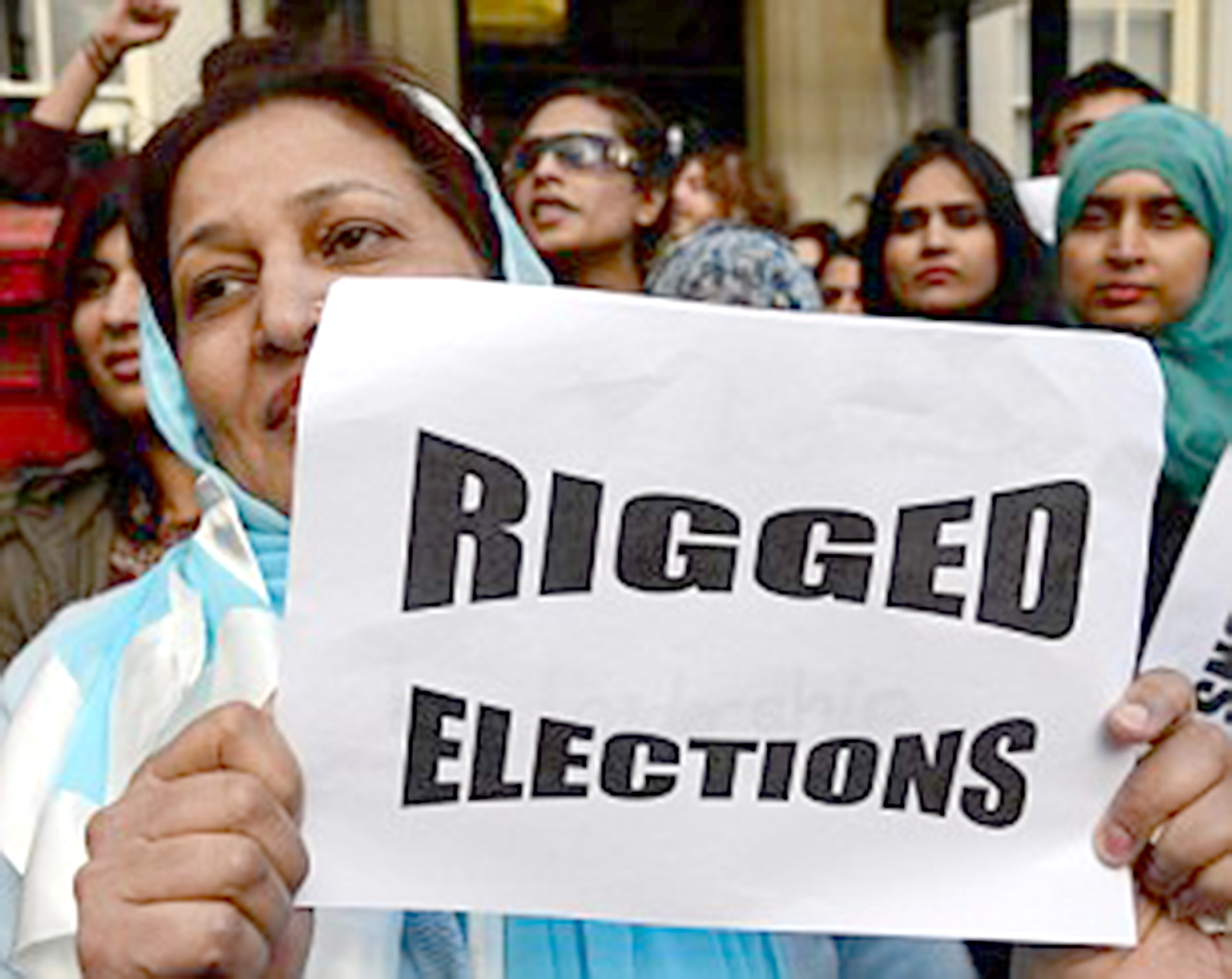 ---
2. New delimitation and charges of rigging
According to section 14 chapter 2 of the Election Act 2017, Election Commission will have to make comprehensive planning before four months of the termination of the government. In the planning, every crucial and relevant planning will be made. Voters can raise their objections within 30 days of the advertisement of delimitation. If we talk about General Election 2018, the report of delimitation was issued on March 8, 2018. Interestingly, almost every other party raised doubts over it. PML-N has severely censured the Election Commission.
Also read: Elections 2018: ECP issues preliminary list of constituency delimitations
3. Alterations in voters' list
Voters' list is made in accordance to chapter 4 of Election Rules 2017. However, transferring voters to far flung areas has been a common practice. A very recent instance concerning this issue has been that of NA 120 in which Yasmin Rashid, the losing candidate of PTI, blamed the opponent, Kalsoom Nawaz of PML-N, for casting fabricated votes the number of which was around 29,000. Similar allegations are repeated in every era.
4. Employing Returning Officers
According to election rules, an officer of grade 18 (whose tenure of one year at least is left) can be elected for the post District Returning Officer. Section 50 chapter 5 of Election Act 2017, the returning officers can be opted from the list provided by provincial or federal governments. In general election 2013, role of these officers has been called into question by PTI and PPP especially.
Also read: ECP to probe Imran Khan s allegations of rigging in NA-68
5. Employing Presiding Officers
According to Section 56 Chapter 5 of Election Act 2017, every election officer before starting his duties takes oath in accordance to the set procedure. He would have to ensure that he acts in accordance to set procedure. Reality is most of the time in the history of Pakistan politicians have been blaming presiding officers for wrongly using their power in favor of the stronger candidates.
6. Employing polling staff
For polling officer, a public servant of fifth grade can be picked. Sadly, they have also been under severe criticism for rigging the election. The staff is usually consisted of teachers. Although proper training is provided to the teachers but they have been failed in performing their duties. Political pressure makes them ineffective, indeed. This type of irregularity has been reported in Karachi where teachers under political pressure could not perform their duties in accordance to the set rules and regulations.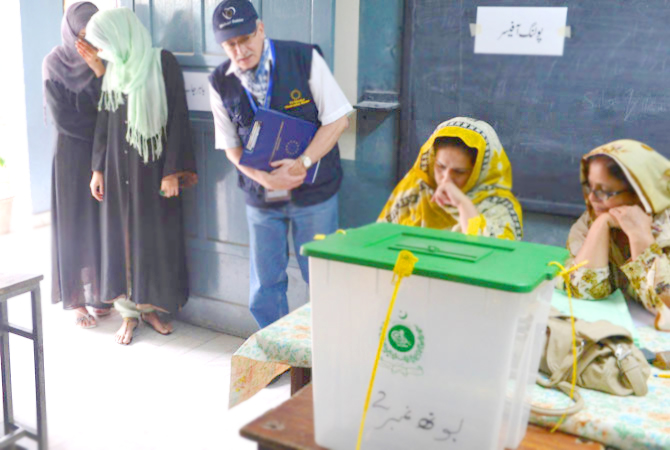 ---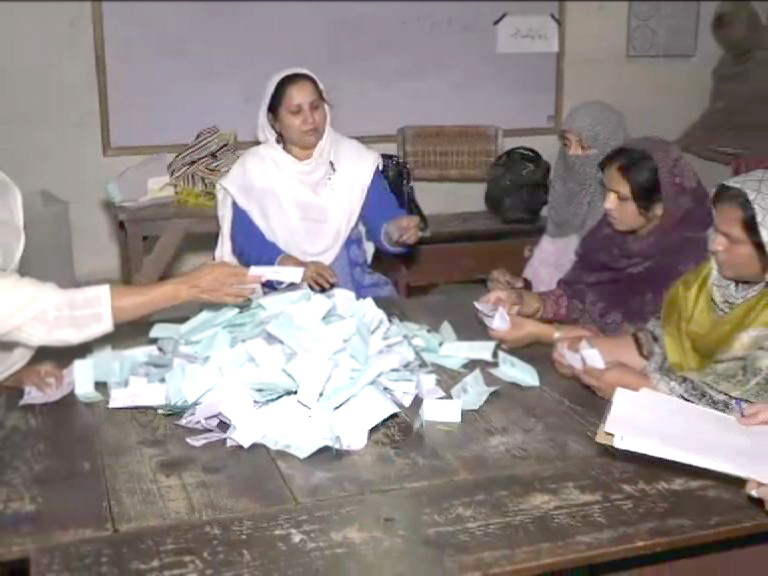 ---
7. Development fund
As the days of elections come near, development packages start increasing. If we consider the contemporary, more properly previous, federal and provincial governments, we will know that they announced hundreds of development projects in last some days of their tenures. And in this regard, governments of almost every province played its role. When there were only few days of the termination of the Punjab government, it decided to release the remaining payment of the laptops which is distributed among students.
8. Ballot's paper printing
According to section 61 of the election laws, it is the returning officer who has to decide about the printing of ballot papers. Moreover, the printing should be under the set laws and regulations of election laws. Contrarily, PTI accused the election commission for printing the ballot papers from Urdu Bazar Lahore under the supervision of 200 people which is utterly against the established laws. Interestingly, this was the same point on which PTI started off its protest against the government.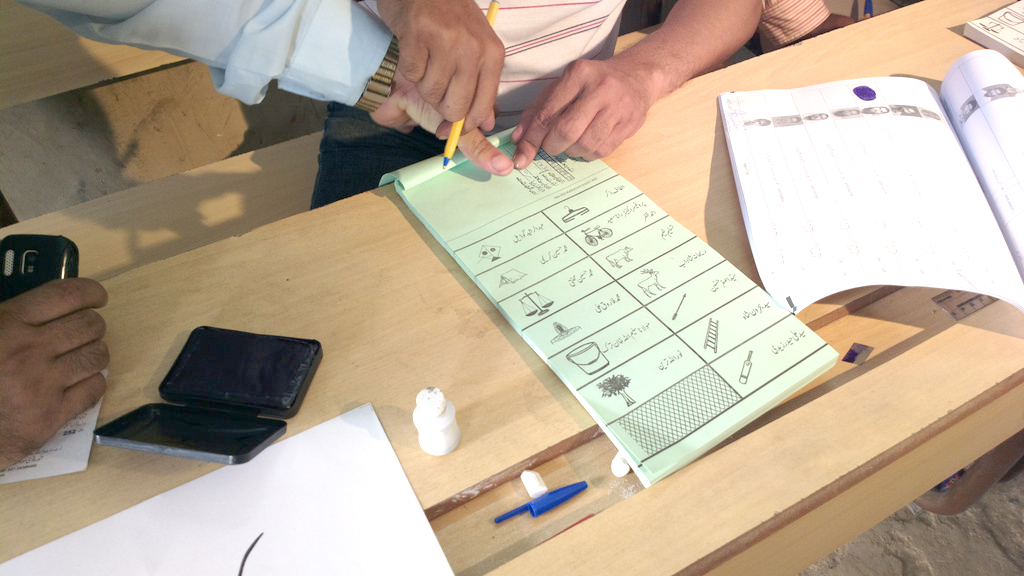 ---
9. Issue of indelible ink
Under the Election Act 2017, the ink to be used should be indelible but in 2013 it was not which when investigated was proved and raised doubts in the minds of the voters. It was proved that the votes of a number of constituencies could not be attested.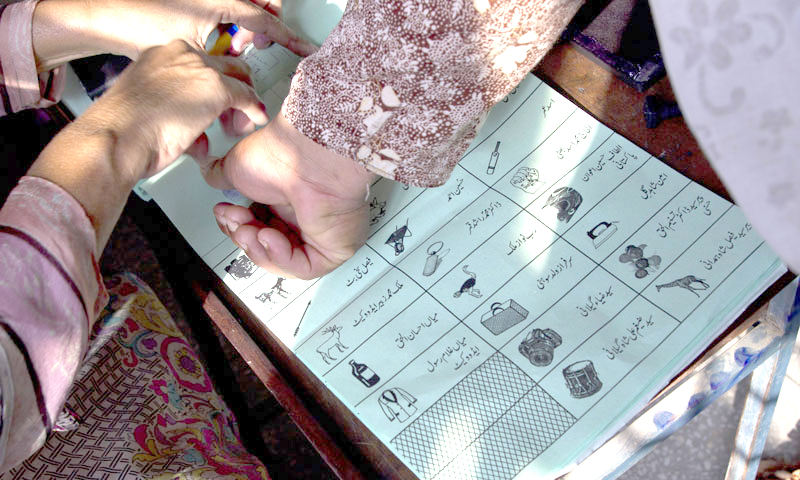 ---
10. Fear and anxiety
Spreading fear and anxiety is also another tactic which can be used to gain favorable results in the general elections. From various sides, reports of using this type of tactic were evident in 2013. This form of rigging has been quite common in Karachi. In this regard, political candidates choose those stations where they have their influence.
11. Anarchy and Chaos
For gaining favor, this tactic has been used in Pakistan. Political candidates, who are afraid of losing the election, try to create anarchy in and out of polling station. The target might be polling staff or relevant officers who can give them some favor.
12. Casting vote of the dead
Interestingly in Pakistan the votes of those who die are also casted. This practice further worsens the process of electoral rigging.
13. Role of polling agents
Polling agents are usually hired before elections. In fact, they are selected especially by the politicians who are already in power. Later on they try to provide undue favor to the same people who assisted them in gaining this post of polling agents.
14. Counting of votes
This form of rigging was quite obvious in 2013 elections. During counting, the polling staff tries to inflate or deflate the number of votes in favor of a certain political candidate. For instance in Sindh, Ghous Ali Shah accuses of massive rigging of this form which later on proved right and he was declared successful by the court.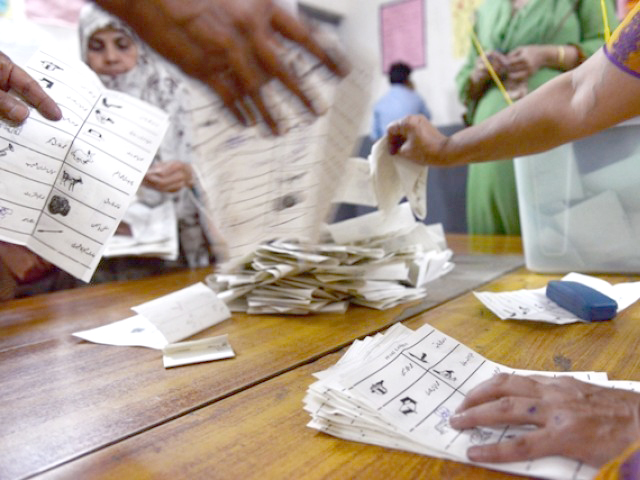 ---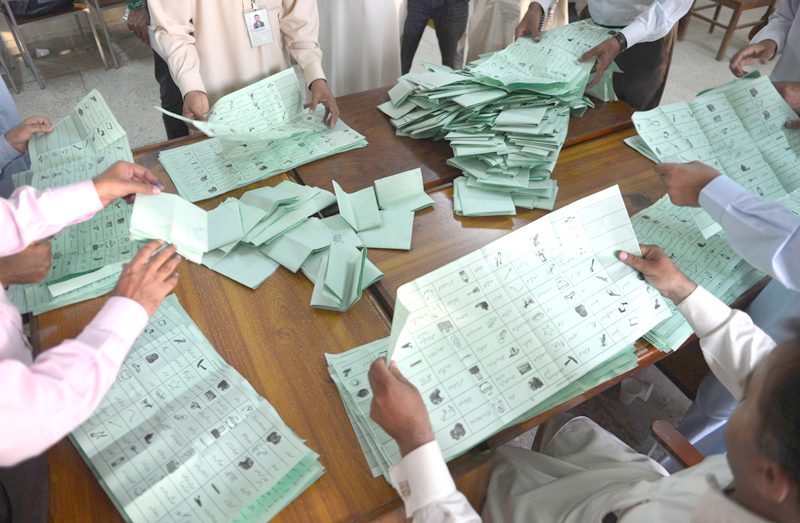 ---
15. Resistance in polling
Through this practice, the process of polling lags and no one likes this. In 2013, in various constituencies of Pakistan, people were not given opportunity to cast votes and that happened owing to resistance that was created by the affluent candidates of the constituency.
16. Buying and selling of votes
Sadly this practice has also been common in Pakistan. Masses being deprived of financial and non-financial resources have nothing to do but to sell their vote for some pennies.
17. Establishment of interim setup
In the establishment of the interim setup, ruling party and opposition play a very vital role. It is hoped that it will conduct elections with utter transparency. Generally, it is believed that acting government is consisted of the people who are liked by the government and will favor the interests of certain people who established it (interim government).
18. Opinion poll and private surveys
Before elections, surveys are conducted privately to know the trends. But these types are surveys are usually considered to be the ones funded by the affluent candidates of the constituency. In consequence, the result of one's own favor is published. On the other side, an attempt to remove the voters from a constituency is made. The instance of which is that of by poll in which PTI put blame against PML-N for transferring voters in another constituency.
19. Political engineering
There are two ways through which this tactic can be employed; one is if the well-to-do candidate tries to influence the other candidates not to contest election against him. Eventually, voters of the opponents have no choice than casting vote to well-off one. In the other situation, a candidate for defeating his rival makes one or two candidates contest against him. This definitely becomes the cause of vote breakage and the candidate losses resultantly.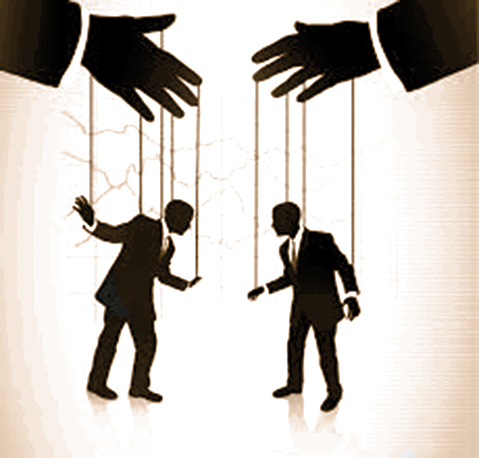 ---
Although there are certain established rules and regulations regarding halting the influential candidates from using any such method, unfortunately their implementation is yet a dream. This culture is prevailing everywhere, in every province. It is a matter of fact that in KP and Balochistan, banned outfits adopt any or multiple ways to gain desired results. Indeed electoral rigging is a curse on free and fair general elections which should be abandoned to set up masses' friendly government in Pakistan.
Edited by: Junaid Ali Malik