Last Updated On 22 May,2017 10:39 pm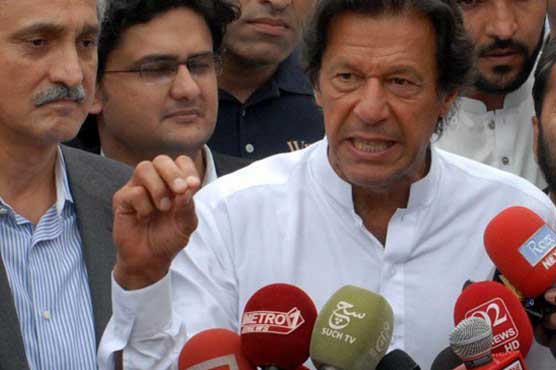 PTI Chairman believes Nawaz Sharif shouldn't have sided against neighbouring state Iran
ISLAMABAD (Dunya News) – Pakistan Tehreek-e-Insaf (PTI) Chairman Imran Khan said Monday Prime Minister Nawaz Sharif disappointed the whole nation with his visit to Arab Islamic American Summit in Saudi Arabia. He also said Pakistan shouldn t have sided against Iran.
PTI Chief slammed the ruling government as well as head of state by fierce criticism on the existing foreign policy. He went on to describe PM Nawaz's condition as 'a twelfth man' who wasn't allowed to bat despite tedious net practice.
---
PM reaches Madina to pay respect at Roza-e-Rasool (PBUH)
---
While talking about Riyadh summit, he said millions of rupees from national resources were wasted on the Saudi Arab visit. "For what purpose did Nawaz Sharif took part in the summit?" he asked.
Imran Khan believes Pakistan should not side against neighbouring state Iran. While media talk, he warned that if justice was denied in Panama case JIT then PTI would hit the roads for sit-ins, adding that 2018 elections should be held with a 'neutral umpire' and he would personally discuss with other political parties to make this happen.