Last Updated On 18 May,2017 07:10 pm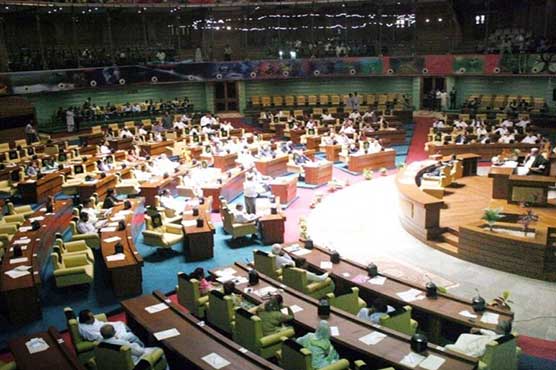 Opposition showed full support for the bill with zero resistance and no noise
KARACHI (Dunya News) – Sindh Assembly unanimously passed the bill for increasing salaries and perks of chief minister, provincial ministers and legislators on Thursday.
Not a single member of the opposition resisted the bill which is a common practice in the assembly, in most cases. Both the lawmakers in government and opposition converged on the matter of increasing their own salaries as well as perks. Surprisingly, no noise was created during the session and everything happened smoothly.
According to the details, the perks used by Chief Minister, Speaker, Deputy Speaker, Advisers and MPAs have now been doubled.
The salary of a lawmaker has been increased from Rs. 24,000 to Rs. 50,000. Another Rs. 15,000 will be given in shape of utility bills subsidy.
Other privileges include ten thousand rupees for phone bill, fifteen thousand for maintenance and forty five thousand for house allowance.
The lawmakers who represent constituencies from outside Karachi will get an increased amount of Rs. 5,000 for accommodation and around two lac rupees annually.
Moreover, the Opposition Leader has been given the status of a minister.
Sindh Chief Minister will now get a doubled salary of Rs. 1.5 lac, which used to be 75 thousand rupees. The salaries of Speaker and Deputy Speaker have been increased to Rs. 1.5 lac and Rs 1.4 lac respectively.
The provincial ministers of Sindh will get Rs. 75,000 for perks including stipend for utility bills, maintenance allowance and medical allowance, apart from 500 litres petrol, government car, driver, Rs. 55,000 for house allowance and Rs. 50,000 for equipment allowance.
In the meantime, the next session of Sindh Assembly has been suspended for indefinite period.