Last Updated On 18 May,2017 06:34 pm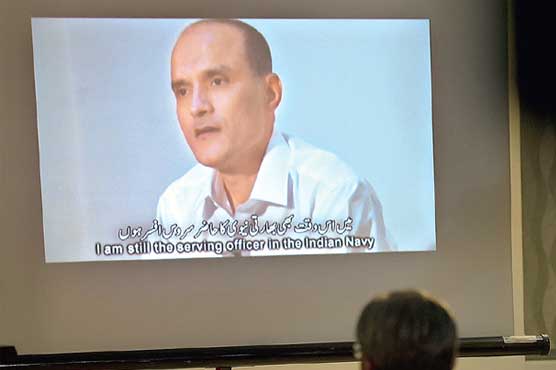 Pakistan as the smaller party benefits in the long run, Jadhav should have fair trial, says Yasser
LAHORE: (Web Desk) – Renowned lawyer and columnist Yasser Latif Hamdani has on Thursday said that Pakistan would benefit more from the decision by International Court of Justice (ICJ) on Kulbhushan Jadhav's case in the longer run.
Yasser said that the decision was exactly in accordance with the expectations. He said that Pakistan should have provided Kulbhushan with the consular access from the start. "The ICJ was not going to say don t give consular access", Yasser said.
He added that ICJ was 'to determine jurisdiction prima facie which there was since 2008 agreement can t override Vienna Convention. They had to see irreparable harm which was there.'
When asked about the urgency that ICJ had displayed first in taking up the case and then deciding it, Yasser said that the urgency was there because Pakistan hadn't assured ICJ that it wouldn't 'hang Jadhav before the hearing is over. Hence this stay order.'
However, Yasser believed that this case would help Pakistan, being the smaller party, in the longer run because India had now used a multilateral forum 'and it can't back away from it tomorrow on similar grounds'.
"All in all Pakistan as the smaller party benefits in the long run. As for Jadhav he should be provided a fair trial regardless", he said.
---
Also read: ICJ stays Jadhav s death sentence till final verdict
---
Earlier today, the International Court of Justice (ICJ) announced its verdict on the Kulbhushan Jadhav case today (Thursday) and held his death sentence until the final verdict.
The International Court of Justice ruled that, "Pakistan shall take all measures at its disposal to ensure that Mr Jadhav is not executed pending the final decision in these proceedings."
"Court considers it a failure on the part of Pakistan to present counselors to Jhadav," said President Ronny Abraham who announced the verdict. "A link exists between the rights invoked by India and the provisional measures being sought by the state," he continued.
ICJ admitted that Pakistan has proven that Jadhav is an Indian citizen, and he did not appeal against the decision that was made against him during the 40-day period. India can only be given relief after providing sufficient evidences as Article 36 of Vienna Convention does not apply on this case, remarked the president.