Last Updated On 15 February,2017 07:18 pm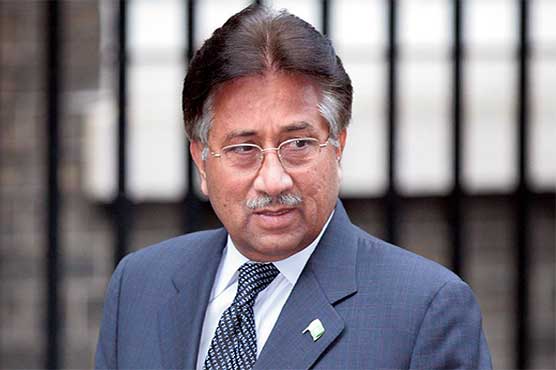 Pervez Musharraf said that he had initiated the Gwadar Port project.
DUBAI (Dunya News) – All Pakistan Muslim League (APML) Head and Former President General (retired) Pervez Musharraf has said in an interview that he had initiated the Gwadar Port project, and China-Pakistan Economic Corridor (CPEC) was also his idea.
The former president asked that why are Chinese employees working in CPEC. These workers should be from Pakistan, he demanded.
Musharraf said that it does not matter whether Sharif family wins or loses Panama case, it will bear damage in both cases.
Former army chief added that the policies of United States (US) president Donald Trump are strict for Muslim countries at the moment, but he can be brought to our stance through dialogues. Musharraf said we cannot strengthen our relations with China and Russia by leaving America, we should work with US. He also admitted that our foreign policy is scattered at the moment.
Pervez Musharraf supported the idea to make Federally Administered Tribal Areas (FATA) a province and said new provinces in Punjab, Sindh and Balochistan should also be made.
Talking about Hafiz Saeed, Musharraf said the easiest thing that government could have done over this matter was to arrest Hafiz Saeed, and it did exactly the same. He added that our government is following the footsteps of Indian government.
Pervez Musharraf said it is my personal matter whether I dance or not in my private life, and nobody can question me on that. I am not that kind of person who will sit in his home all day, he added.
APML president said that he does not have any greed to get in power once again, however, he expressed his wish to give an alternative political force to Pakistan to eradicate corruption and other problems from the country.