Last Updated On 12 July,2017 05:48 pm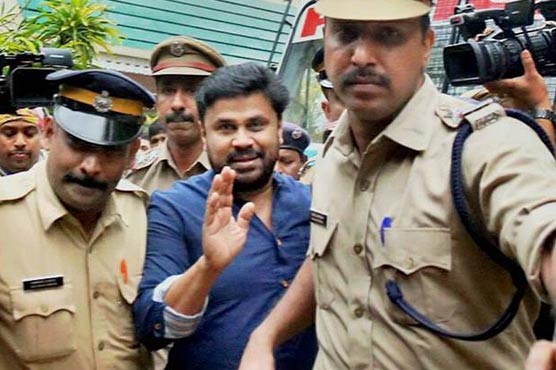 The actor was accused of abduction and molestation of a South Indian actress, and arrested later on
(Web Desk) – The arrest of Kerala actor Dileep could cause a huge damage to the Malayalam film industry because of his star-value behind the superstars like Mammootty and Mohanlal.
As per reports, the Malayalam actor was arrested in the molestation and abduction case of a South Indian actress. He was sent to police custody for two days on Wednesday, according to the orders issued by the Angamaly judicial magistrate court. The actress was abducted during February 17 and Dileep is accused of conspiring in the criminal offence.
His arrest came as a shock to the Indian industry as many directors and producers had never expected such a turn of events. The actor's name has already been removed from the membership of filmmakers associations like The Association of Malayalam Movie Artistes (AMMA), Film Exhibitors United Organisation of Kerala (FEUOK), and others. AMMA declared the incident a 'scar on Malayalam cinema'.
The Malayalam film industry could face a loss up to Rs. 60 crores (INR) because he was part of several upcoming big-budget projects. Movies like Arun Gopi's Ramaleela, Kammarasambhavam and Professor Dinkan have been postponed amid his arrest. Ramaleela was initially expected to release on July 21, but later postponed due to protests against the artiste due to the ongoing case.
The shooting of other movies including Njarana Mon and Saddam Sivan also face delay. Some of the female actors in Kerala film industry are happy with the arrest. A close friend of the victim, Remya Nambeesan, has called it an example of 'justice has prevailed'.