US sanctions on selling N.Korean arms to Russia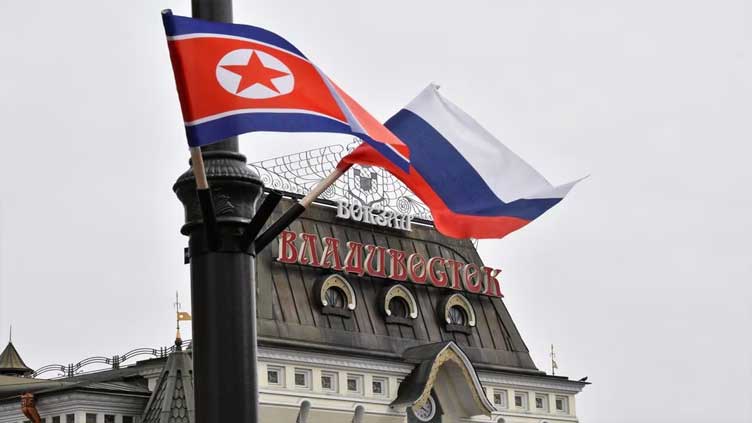 World
US sanctions on selling N.Korean arms to Russia
WASHINGTON (Reuters) – The U.S. on Thursday said it had imposed sanctions on a Slovakian man for trying to arrange the sale of over two dozen types of North Korean weapons and munitions to Russia to help Moscow replace military equipment lost in its war with Ukraine.
The action, which comes as Washington looks to increase pressure on Moscow over its invasion of Ukraine, is the latest in a series of sanctions the U.S. has imposed targeting Russia and its attempts to obtain military equipment. The conflict has killed tens of thousands and reduced cities to rubble.
"Russia has lost over 9,000 pieces of heavy military equipment since the start of the war, and thanks in part to multilateral sanctions and export controls, (Russian President Vladimir) Putin has become increasingly desperate to replace them," U.S. Treasury Secretary Janet Yellen said in a statement.
"Schemes like the arms deal pursued by this individual show that Putin is turning to suppliers of last resort like Iran and the DPRK," she added, referring to North Korea by its formal name, the Democratic People's Republic of Korea.
The Treasury Department said it had imposed sanctions on Slovakian national Ashot Mkrtychev "for having attempted to, directly or indirectly, import, export, or re-export to, into, or from the DPRK any arms or related materiel."
Between the end of 2022 and early 2023, Mkrtychev worked with North Korean officials to obtain over two dozen kinds of weapons and munitions for Russia in exchange for materials ranging from commercial aircraft, raw materials and commodities to be sent to North Korea, it added.
The Treasury said that Mkrtychev's negotiations with North Korean and Russian officials "detailed mutually beneficial cooperation," adding that Mkrtychev confirmed Russia's readiness to receive military equipment from North Korea with senior Russian officials.
Thursday's move freezes any of Mkrtychev's U.S. assets and generally bars Americans from dealing with him. Those that engage in certain transactions with him also risk being hit with sanctions.
Russia's embassy in Washington and North Korea's mission to the United Nations in New York did not immediately respond to requests for comment. Mkrtychev could not immediately be reached for comment.
In December, the White House said private Russian military company, the Wagner Group, took delivery of an arms shipment from North Korea to help bolster Russian forces in Ukraine. Wagner owner Yevgeny Prigozhin denied the assertion as "gossip and speculation."
In November, after the White House said Pyongyang was covertly supplying Russia with a "significant" number of artillery shells, North Korea said it had never had arms dealings with Russia and has no plans to do so.