Bankman-Fried charged with paying $40M bribe to Chinese officials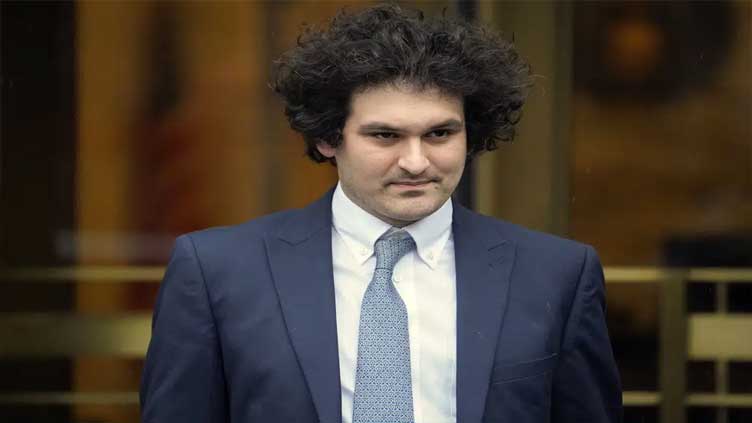 Technology
Bankman-Fried charged with paying $40M bribe to Chinese officials
NEW YORK (AP) — FTX founder Sam Bankman-Fried was charged with directing $40 million in bribes to one or more Chinese officials to unfreeze assets relating to his cryptocurrency business in a newly rewritten indictment unsealed Tuesday.
The charge of conspiracy to violate the anti-bribery provisions of the Foreign Corrupt Practices Act raises to 13 the number of charges Bankman-Fried faces after he was arrested in the Bahamas in December and brought to the United States soon afterward. The indictment was returned on Monday.
FTX filed for bankruptcy on Nov. 11, when it ran out of money after the cryptocurrency equivalent of a bank run. He has remained free on a $250 million personal recognizance bond that lets him stay with his parents in Palo Alto, California.
He has pleaded not guilty to charges that he cheated investors out of billions of dollars before his business collapsed.
An arraignment on the rewritten indictment was set for Thursday by U.S. District Judge Lewis A. Kaplan. He also on Tuesday banned Bankman-Fried from communicating with current or former employees of FTX, the global cryptocurrency exchange he founded or Alameda Research, a cryptocurrency hedge fund trading firm linked to FTX. The order also limits Bankman-Fried to one laptop and phone and bans him from other cellphones, computers, or "smart" devices with internet access.
The alleged bribes stemmed from the operation of Alameda Research. The indictment said Chinese law enforcement authorities in early 2021 froze certain Alameda cryptocurrency trading accounts on two of China's largest cryptocurrency exchanges. The accounts, it said, contained about $1 billion in cryptocurrency.
Bankman-Fried, 31, understood that the accounts had been frozen by Chinese authorities as part of an ongoing probe of a particular Alameda trading counterparty, the indictment said.
After Bankman-Fried failed several attempts over several months to unfreeze the accounts through the use of lawyers and lobbying, Bankman-Fried ultimately agreed to direct a multimillion dollar bribe to try to unfreeze the accounts, the indictment said.
Among the failed attempts, the indictment said Bankman-Fried and others he directed opened new fraudulent accounts on the Chinese exchanges using personal identifying information of several individuals unaffiliated with FTX or Alameda to try to evade freeze orders and move cryptocurrency from frozen accounts to the fraudulent accounts.
The bribe payment of cryptocurrency, then worth about $40 million, was moved from Alameda's main trading account to a private cryptocurrency wallet in November 2021 and the frozen accounts were unfrozen at about the same time, the indictment said.
After Bankman-Fried received confirmation that the accounts were unfrozen, he authorized the transfer of an additional tens of millions of dollars in cryptocurrency to complete the bribe, according to the indictment.
Bankman-Fried's lawyers did not immediately respond to messages seeking comment. Messages for comment were also sent to the Chinese consulate in New York and the Chinese embassy in Washington D.C.