PTI has plans for post-Imran arrest party lead, says Shibli Faraz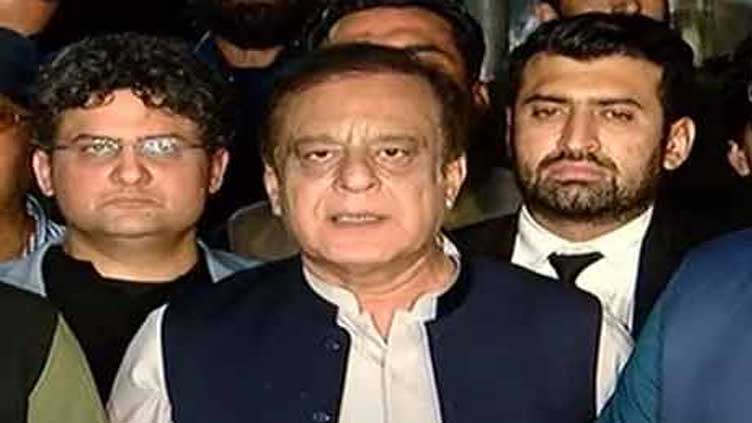 Pakistan
Capital police violated law when they travelled to Lahore to arrest Imran
ISLAMABAD (Dunya News) – Pakistan Tehreek-e-Insaf (PTI) leader Shibli Faraz said on Tuesday the PTI knew who would lead the party if PTI chief Imran Khan was arrested.
Speaking to the media outside the Islamabad High Court (IHC), he said it was a breach of the law when the capital police reached Lahore [to arrest Mr Khan], adding that the party would continue fighting the court battle. "Police tortured PTI activists and lobbed teargas shells", he added. The barbarism which started on May 25, he said, was not settling.
Read Also: Imran Khan to move IHC against arrest warrants in Toshakhana case

He said thieves were imposed on us, adding that they were following the agenda of arresting Mr Khan and avoiding elections only. "Popular leaders are killed and Mr Khan is Pakistan's most beloved leader", he added. Thieves got Mr Khan attacked at Wazirabad, he continued. When a large party was not given its due right in 1971, he said, the country suffered a major blow.
He went on to say that we had to get rid of such rulers, adding that we had to make sure elections were held within 30 days. "We are initiating an inquiry to proceed KP Governor Haji Ghulam Ali under Article 6 of the constitution", he added. KP governor's appointment, he said, downgraded the office.
Know More: Sanaullah vows to put Imran to test

Reiterating Mr Khan's call for the public to come out, he said the country's most popular party was being targeted, adding that the country could not function that way. "People have to get out to struggle for themselves", he added. Mr Khan was fighting for you, he said, and if you did not participate in it, the country would have no future.