Imran Khan to move IHC against arrest warrants in Toshakhana case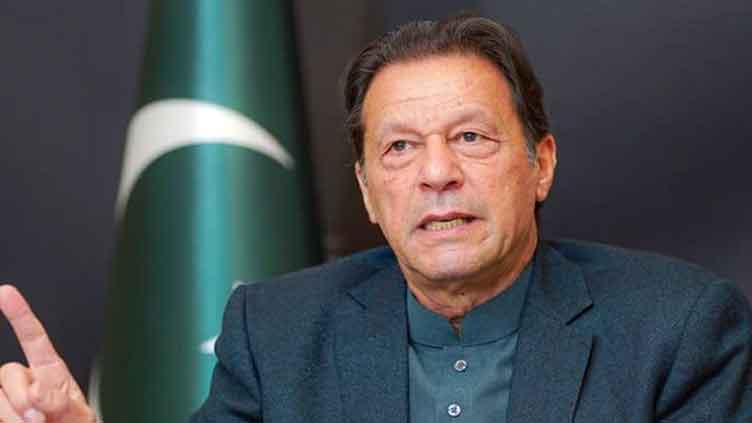 Pakistan
Imran's legal team reaches IHC to challenge the arrest warrants
ISLAMABAD (Dunya News) – In connection with the Toshakhana case, Pakistan Tehreek-e-Insaf (PTI) Chairman Imran Khan decided on Tuesday to move the Islamabad High Court (IHC) against the arrest warrants.
The legal team of the deposed premier had reached the IHC to challenge the arrest warrants.
Lawyer Intazar Hussain Panjutha was present in the IHC after preparing a petition in a bid to seek cancellation of arrest warrants of Mr Khan.
Earlier today, A heavy contingent of the Islamabad police on Tuesday had a clash with the Pakistan Tehreek-e-Insaf (PTI) workers and supporters outside party chief Imran Khan's Zaman Park residence.
A number of people gathered on Canal Road despite obstructions put up by police hours earlier. The police team from the capital city reached Lahore to arrest Imran Khan in the Toshakhana case. Police and the public clashed on Canal Road as a result of which some people were taken into custody and officials had to resort to baton-charge, water spray and tear-gas shelling.
Read also: Islamabad court suspends Imran Khan's arrest warrants in judge threat case
After issuance of non-bailable arrest warrants for PTI chief Imran Khan in Toshakhana case, a team of Islamabad police on Tuesday reached Lahore to get the court orders implemented. Police brandished the court order and warned people against creating law and order situation.
Speaking to reporters, DIG Operations Shahzad Bokhari, who was clad in riot gear, said the team had arrived to arrest the PTI chief. He said police had warrants for the arrest of Imran Khan who failed to appear before the court.
Earlier, a police armoured vehicle also reached Zaman Park at noon. On the other hand, activists of the PTI started gathering over there. Soon after reaching Lahore to get the arrest warrants implemented, the capital police had a consultative meeting with Lahore CCPO Bilal Siddique Kamyana. The meeting mulled various options to arrest the PTI chief.
They said consultations had been completed and plan finalised to confront any possible reaction by the PTI leaders and workers. A list of local PTI leaders and activists has been prepared. The Lahore police said any effort to obstruct law-enforcement agencies would be dealt with sternly. Sources further said the Islamabad police would contact the security officer of PTI chief Imran Khan.