Sanaullah vows to put Imran to test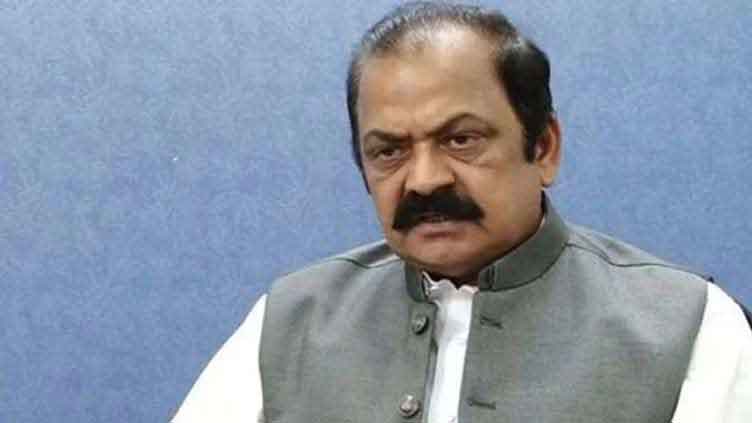 Pakistan
Only Nawaz Sharif can take the country out of quagmire
SHEIKHUPURA (Dunya News) – Interior Minister Rana Sanaullah vowed on Tuesday to put Pakistan Tehreek-e-Insaf (PTI) Chairman Imran Khan to the test.
Addressing the participants, Mr Sanaullah took a jibe at Mr Khan, saying, "Imran Khan is responsible for spreading incitement in the country." If Imran will not be contained through the power of vote, then the country might have to face severe consequences."
He bashed Mr Khan over his "Jail Bharo Movement", saying, "Imran asks his own workers to court arrest, but he himself is hiding in his house."
Admitting the country was facing severe economic hardships, Mr Sanaullah said the country was facing difficulties due to the agreement with the International Monetary Fund (IMF).
Urging the supporters to stand by PML-N senior vice president Maryam Nawaz, Mr Sanaullah said only PML-N supremo Nawaz Sharif could take the country out of the quagmire.