Imran's allegations exposed my family to increased threats: Bilawal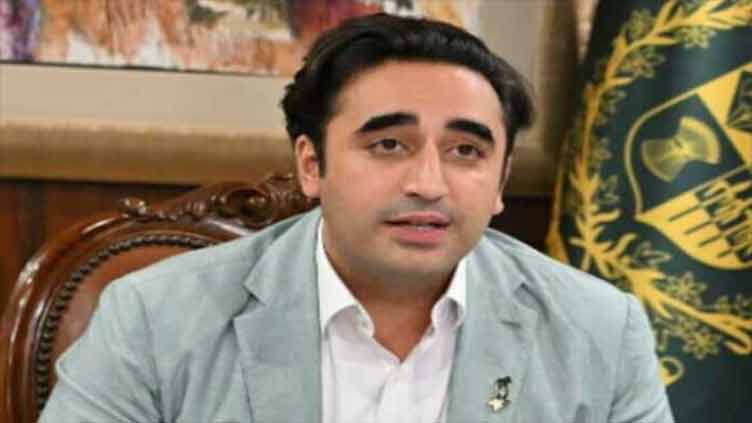 Pakistan
Imran's allegations exposed my family to increased threats: Bilawal
ISLAMABAD (Dunya News) – Foreign Minister Bilawal Bhutto Zardari on Saturday said the allegations levelled by the Pakistan Tehreek-e-Insaf (PTI) chief Imran Khan against former president Asif Ali Zardari had exposed his family to increased threats.
Mr Khan had earlier alleged that Mr Asif was behind the "new plot" to assassinate him as he had links to a terrorist outfit.
Taking to Twitter, Mr Bilawal wrote, "Imran Khan's latest accusation that my family has any association to a terrorist organization or that we would employ them to cause him harm not only defies logic but exposes us all to an increased threat".
— BilawalBhuttoZardari (@BBhuttoZardari) January 28, 2023
Know More: Mandviwalla hits out at Imran for levelling allegations against Zardari
"After terrorist outfits called myself & my party out by name in direct threats, Imran has now made false accusations against my father former president Asif Zardari. These statements increase threats to my father, my family and my part. We take them seriously given our history", he added.
Read Also: Foreign agencies can attempt to kill Imran Khan, says Rana Sanaullah
In another quote tweet, he wrote, "When in power he [Imran Khan] released terrorists & arrested democrats, he handed over Pakhtunkhwa to terrorist organization, his party funds terrorist groups to this day. All of this will be taken into account if any attack were to take place against myself, my father, or my party".
Earlier, the PPP while announcing to drag Mr Khan in court against his accusations said it would serve a legal notice on him.