PTI can return to National Assembly for interim govt's sake, says Imran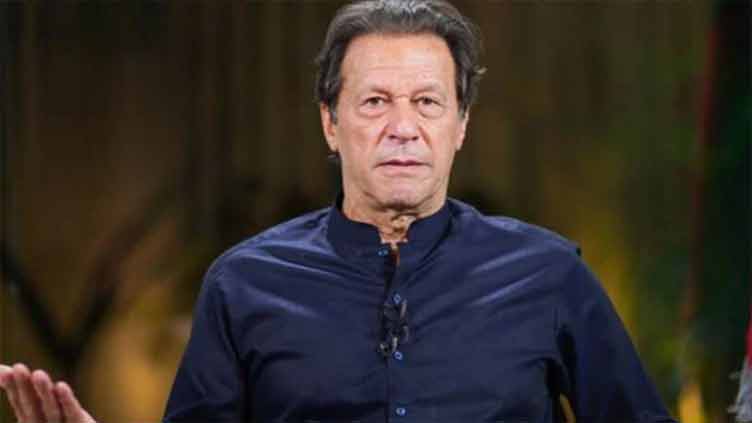 Pakistan
PTI can return to National Assembly for interim govt's sake, says Imran
LAHORE (Dunya News) – Pakistan Tehreek-e-Insaf (PTI) chief Imran Khan said on Monday the PTI could opt for the returning to the National Assembly (NA) for interim government.
Speaking to journalists, he said the party had completed the consultations over the matter. "We are in contact with some of the Pakistan Muslim League-Nawaz's (PML-N) members in the NA, however, we would offer them the PTI membership after a test," he added. He said the Pakistan Democratic Movement (PDM) was in hot waters. "The PTI-PML-Q's nominations for Punjab caretaker chief minister would be acceptable to the PML-N", he added. He was sure, he reiterated, that the general election would be held in April.
Read Also: Nawaz, PM Shehbaz discuss possibility of elections in March-April
Commenting on the local government polls in Sindh, he said the PTI's weak organisation in Karachi compounded by rigging by the Pakistan Peoples Party (PPP) in the election led to the PTI's defeat.
Know More: Political parties trade blame as PPP grabs most seats in Sindh LG polls
Responding to a question on the offer of merger of the PTI and the PML-Q, he said the PML-Q could shine in future with the PTI. "If the PML-Q merges with the PTI, it will stay successful," he added.
Earlier, the PTI had decided to test Prime Minister Shehbaz Sharif s nerves in the NA after Punjab CM Parvez Elahi advised Punjab Governor Balighur Rehman to dissolve the Punjab Assembly. However, the governor refused to sign the summary which culminated in the dissolution after 48 hours as per the constitution.