CM house among others conspiring to delay LG election: Naeem ur Rehman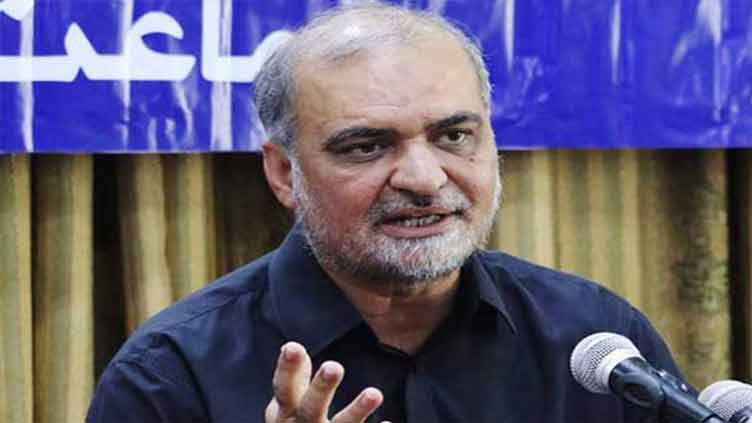 Pakistan
CM house among others conspiring to delay LG election: Naeem ur Rehman
KARACHI (Dunya News) – Jamat-e-Islami (JI) Karachi president Hafiz Naeem ur Rehman claimed on Thursday that a conspiracy was being hatched in Sindh Chief Minister (CM) house, Sindh Governor house, and Bahadurabad to delay local government (LG) election in Sindh.
He said the impression was being given that delimitation was not conducted adding the JI would not let the conspiracy succeed. "We will see how they stop the elections ", he added.
Know More: LG polls will be held at any cost, Khurram Sher Zaman tells MQM factions
Taking a dig at the Muttahida Qaumi Movement (MQM), he said this was the party that had exploited emigrants the most and murdered them brutally. "Who is giving them the courage to stand against the state", he asked. COAS Gen Asim Munir and the federal government, he said, should take notice of the MQM s statements.
Read Also: Farooq Sattar, Mustafa Kamal join ranks of MQM-P in bid to reinvigorate party
He said the Pakistan Peoples Party in connivance with the MQM had ruined the city. "Apparently, they oppose each other but they are all the same from within", he added. The JI, he said, would release its election manifesto for the elections tomorrow.
Earlier, in a joint protest against the delimitation of constituencies outside the Election Commission of Pakistan's (ECP) office, the MQM-P convener Khalid Maqbool Siddiqui said there would be no election in the city if the MQM-P did not participate in the election. The MQM filed a petition in the Sindh High Court against the elections but the SHC turned down the petition.