Published On 06 December,2020 06:43 pm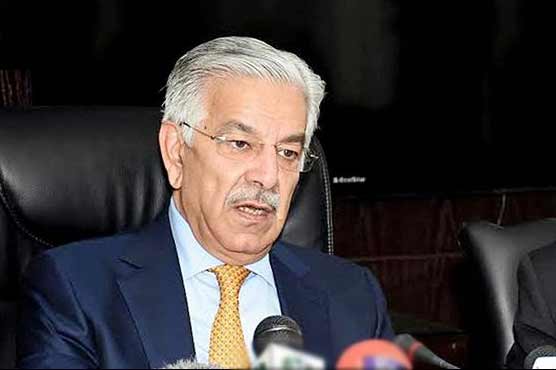 He said Nawaz Sharif is not fighting a war for his premiership but for the supremacy of constitution
LAHORE (Dunya News) – Former federal minister and Pakistan Muslim League-Nawaz (PML-N) leader Khawaja Asif on Sunday said that there was no point in sitting in the assemblies that have failed to protect the constitution and law.
Addressing the charged party workers in Lahore on Sunday, he said that former PM and PML-N supremo Nawaz Sharif is not fighting a war for his premiership but for the supremacy of constitution.
The PML-N leader said Nawaz Sharif's daughter Maryam Nawaz was also fighting for the right of general public, adding that restoration and rule of law will be decided on December 13 in PDM's Lahore rally.
Khawaja Asif went on to say that there was no point in sitting in the assemblies which could not protect the constitution, law and the people of Pakistan. December 13 will remind the people of 1940, he said.
He further said that Nawaz Sharif was in exile and was requesting loyalty from his brothers and daughters in Lahore, adding that the Lahore rally should resonate across Pakistan.
Speaking on the occasion, former prime minister and PML-N senior vice president Shahid Khaqan Abbasi said that the PML-N supremo has given his narrative, adding that he made a statement that no one in 73 years of history could make.
"People were suffering due to increasing inflation," he said and added the reason of our problems is deviation from the constitution.