FIA arrests Omni Group chairman's son in money laundering case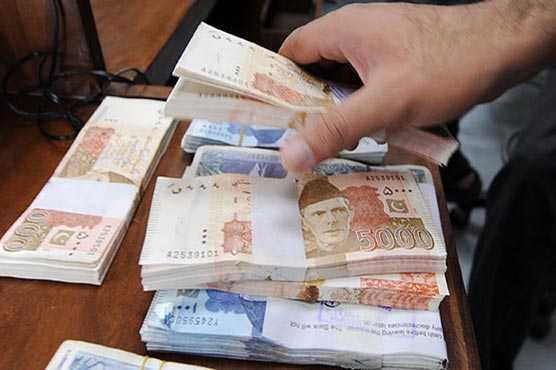 CJP resumed hearing of the money-laundering case here in SC's Karachi Registry today.
KARACHI (Dunya News) – In a major development in case pertaining to money laundering through a series of fictitious bank accounts, Federal Investigation Agency (FIA) on Saturday arrested Namar Majeed—son of chairman of Omni Group Anwar Majeed—from premises Supreme Court of Pakistan's (SC) Karachi Registry.
Namar Majeed—who was on initial bail—was summoned by the court to record statement in the case.
As the hearing went underway, CJP Justice Saqib Nisar made it overtly clear that the Supreme Court of Pakistan (SC) will look after matters of the Omni Group, a conglomerate allegedly involved in money-laundering worth billions.
CJP also barred banking court from issuing any verdict in the case as the hearing of the same was underway in top court.
On the other Sindh Chief Minister (CM) Murad Ali Shah called on CJP as former claimed that latter has termed condition of hospitals in Sindh is better than those in Khyber Pakhtunkhwa.
Sindh CM stated that he was ready for full cooperation in the probe. "Only two days were given to hand over details of contracts and other financial matters", Shah was quoted as saying.
Earlier, Federal Investigation Agency (FIA) and joint investigation team (JIT)—constituted on the directives of apex court—have informed CJP about the premeditated lack of cooperation from the Sindh govt and other provincial departments in probe related to money-laundering through fake accounts.
However, CJP remarked that he had not summoned Sindh CM but would meet in his chamber. Justice Saqib Nisar vowed to remain in Karachi till the probe into the mega-scam is completed.
FIA is probing 32 people including Pakistan Peoples Party (PPP) co-chairman Asif Ali Zardari and his sister Faryal Talpur in alleged scam of money-laundering of as much as Rs73 bln through fictitious bank accounts.