Chinese deputation's visit to Pakistan; here is what was the mission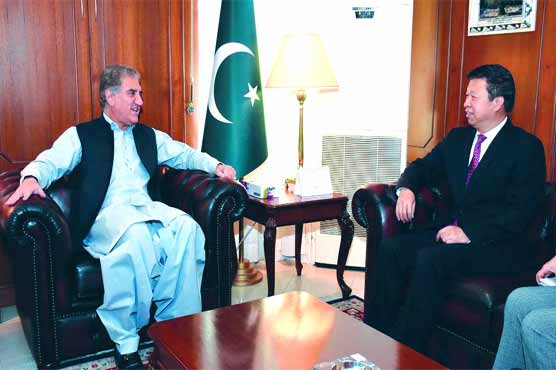 Imran Khan has already said Pakistan is to learn a lot from China's experience curbing corruption.
(Web Desk) – Though Pakistan and China, as states, have friendly relations with each other, but President of China Xi Jinping wants to maintain ruling party-level relations with Pakistan. During the tenure of Pakistan Muslim League (Nawaz), China kept on solidifying bonds with the ruling party and sent its party's deputations on visit to Pakistan. The bonds were quite resilient.
Now that the government in Pakistan has changed and Pakistan Tehreek-e-Insaf (PTI) is ruling the federal government and two provinces directly, its position is quite strong politically; state-level and party-level relations with China have yet to take shape.
Xi Jinping, considering the prevailing situation, wanted to have ruling party-level talks with Pakistan and in this regard he gave responsibility to Minister of Foreign Affairs Wáng Yì who in a recent visit conveyed this crucial message to PM Imran Khan. The contemporary visit of Minister of International Development of the Communist Party of China Song Tao to Pakistan and its meetings with leaders of is the result of that meeting.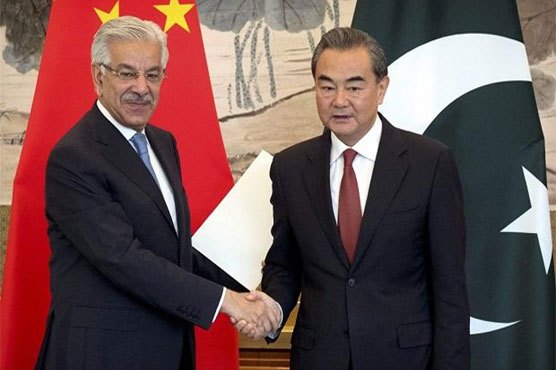 China solidified its relations with PML-N. China believes party-level talks are another vital point to strengthen bond between two states. Photo: File

---
According to reports, Minister Song Tao is in Pakistan heading a team of officials representing Communist Party of China (CPC). He also met Foreign Minister of Pakistan Shah Mehmood Qureshi in a bid to promote party-level relations and in this regard a memorandum of understanding has also been signed.
ALSO READ: Chinese Communist party, PTI sign MoU to strengthen relations
Now that it is evident that China is quite serious about its relations with Pakistan, especially after the initiation of CPEC, it is to be seen to what extent the new government of PTI solidifies its relations with all-time, time-tested friend. China really wants to take its relations with Pakistan to a next level and Chinese minister's visit to Pakistan is part of that campaign.
Read Urdu version here Roznama Dunya
Edited and translated by Junaid Ali Malik