Change in ideology or need of hour: Musharraf supporters in abundance in PTI govt.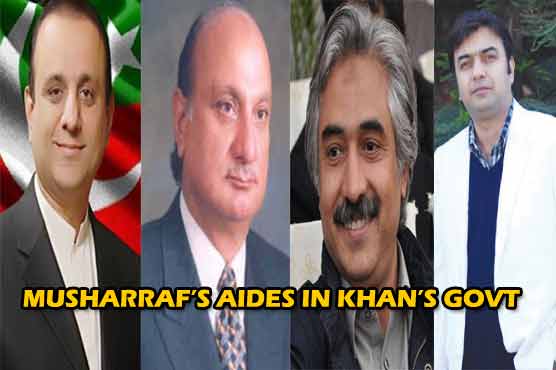 Embracing to PML-Q and Sheikh Rasheed was the need of hour for Imran Khan and PTI.
(Web Desk) – It is quite interesting to note that PTI's provincial and federal cabinet is consisted of members who once used to be in Pervez Musharraf's cabinet. Take the instance of Muhammad Basharat Raja; he presented resolution in Punjab Assembly to have Pervez Musharraf elected as President of Pakistan in uniform. He has been inducted in new cabinet of Punjab and has been rewarded with his favorite ministry of Law and Parliamentary affairs.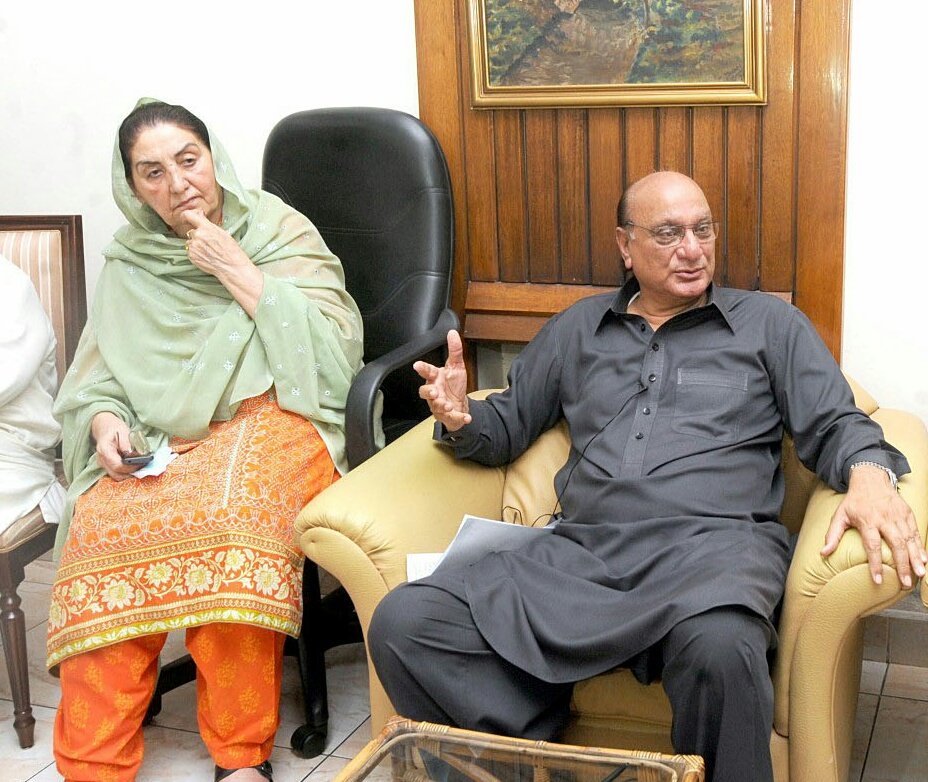 Muhammad Basharat Raja remained an active supporter of Pervez Musharraf from the platform of PML-Q. Photo: File
---
ALSO READ: PTI s Seemal Kamran protest against issuance of ticket to PML-Q s Raja Basharat
Who does not know Abdul Aleem Khan? Senior minister of PTI was introduced into the cabinet of former CM Pervez Ellahi through ex-DG Rangers General (R) Hussain Mehdi. Various inquiries including EOBI Scam of billions of rupees against him in Supreme Court are underway. This was the reason that his name was withdrawn for Punjab CM slot. But he was awarded with the most crucial ministry of Local Government.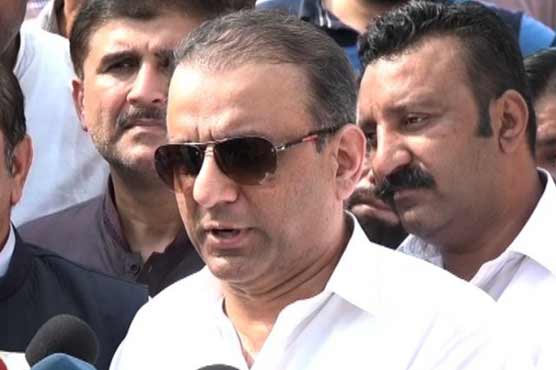 Abdul Aleem Khan was the CM of Punjab but cases against him could not let him be that. Photo: File

---
Minister for Higher Education Raja Yasir Humayun has been penalized in a medicine case. Moreover, there is another case registered against him in Lahore High Court. After that other names that have been quite imminent in Musharraf's regime include Mian Muhammad Aslam Iqbal from Lahore, Sardar Hasnain Bahadar Dreshak from Rajan Pur, Malik Muhammad Anwar from Attock, Chaudhry Zahir ud din from Faisalabad. Makhdoom Hashim Jawan Bakht, Muhammad Mohsin Khan Leghari, and Malik Nauman Langrial have also been the part of Musharraf's regime.
ALSO READ: PTI announces 23-member Punjab Cabinet
Although PTI has rewarded the genuine, loyal party workers like Arif Alvi, Yasmin Rashid, Imran Ismail, and the like, a major chunk of others has been disregarded. The upcoming time will further explore how will party and the genuine leaders, those who have been ignored, will react.
Majorly a need of hour than ideological shift
PTI chairman Imran Khan, who is on austerity drive at this moment, kept on acting upon his agenda and stood by the narrative against certain political parties and their leaders except PML-Q and Sheikh Rashid whom he used to call "dakus". He even prayed to God to not make him politician like Sheikh Rashid. PTI did need members in provincial as well as National assembly of Punjab and Pakistan respectively to form government, and joining hands with them seemed most apposite to it. To what extent Imran Khan changes or makes these electables, the term given to them by Khan, change, only time will tell. The reality is Musharraf's aides are quite visible in Khan's government.