Expected federal ministers in new government of PTI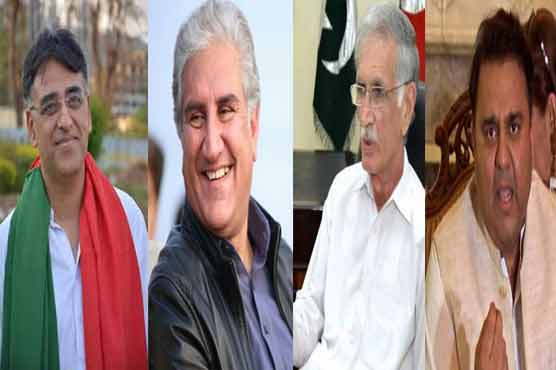 If competition for Ministry of Interior goes on, Imran Khan will retain it by himself.
(Web Desk) – As it is highly probable that Pakistan Tehreek-e-Insaf (PTI) will be forming the next government in Pakistan, speculations are being made by every stakeholder concerning the possible ministers in the federal cabinet. Imran Khan for sure is going to be the Prime Minister of Pakistan, Shah Mehmood Qureshi the Minister for Foreign Affairs, Asad Umar Minister for Finance, and Syed Fakhar Imam Minister for Food and Agriculture.
On the other side, for Interior Ministry, names of Pervez Khattak, Sheikh Rasheed Ahmad, and Shafqat Mehmood are under consideration. For Ministry of Defence, Shireen Mazari is the favorite candidate. Vice Chairman of PTI Shah Mehmood Qureshi has shown interest in having his son Zain Qureshi Minister of State.
ALSO READ: Expected cabinet members if PTI forms government
Interestingly, for the post of Interior Ministry, there seems to be a tough competition between Pervez Khattak and Sheikh Rasheed Ahmad and the prior seems to be quite favorable. According to sources, owing to multiple candidates for this post, Imran Khan is considering to have this post for himself. In that case, Pervez Khattak will be awarded with Ministry of Defence.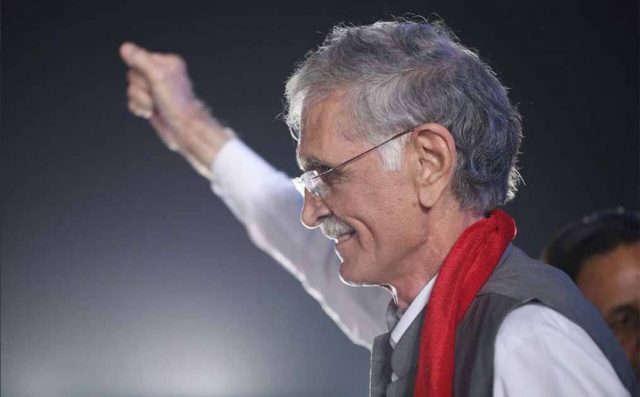 Pervez-Khattak, senior member of the party and fomer CM is likely to be awarded with Ministry of Interior. PHOTO: Khyber News

---
Ali Haider Zaidi has asked for the Ministry of Information Technology. Farrukh Habib can become State Minister for Water and Electricity or Minister for Provincial Harmony. Party's sources are of the view that there are ample chances that Fawad Chaudhry will be awarded with Ministry of Information and Broad Casting.
Fawad Chaudhry is highly expected to be Minister for Information and Broadcasting. PHOTO: FILE

---
Every such and other decision will be made by Imran Khan himself. Party's session has been called and the names for crucial posts like these and others including CM Punjab will soon be announced. There are other members of party too, including Makhdoom Khushro Bakhtiyar, Ghulam Sarwar Khan, Umer Ayub, Ali Amin Gandapur, Tahir Sadiq, Murad Saeed, Azam Swati, Ramesh Kumar, Amir Liaquat Hussain and Shahriyar Afridi, who are expected to be included in federal cabinent.
ALSO READ: PTI to name Punjab CM within 48 hours
What nation is expecting?
People across Pakistan are observing PTI's politics very diligently. They voted for change instead of same old, conservative politics that just brought feudalism and nepotism in every institution including in federal and provincial cabinets. Khan's cabinet should be as small as possible without compromising the quality in performing national duties. The principle of austerity should be applied everywhere in true letter and spirit. Only this way, Kaptaan and his team can live up to nation's expectations.
Reported by Tariq Aziz
Edited and translated by Junaid Ali Malik