Name 'finalised' for Sindh opposition leader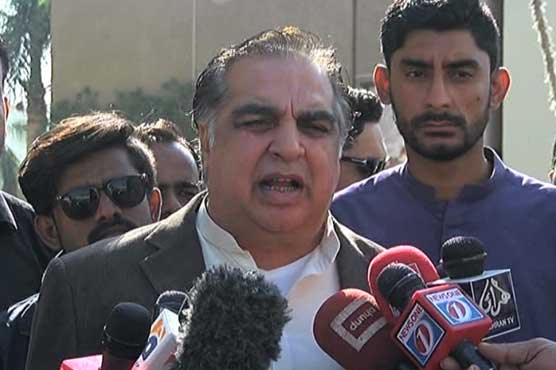 Sindh governor-designate Imran Ismail said the person is a PTI candidate.
KARACHI (Dunya News) – The name for opposition leader in Sindh Assembly has been finalised, Pakistan Tehreek-e-Insaf (PTI) leader Imran Ismail said on Sunday.
Talking to reporters, Ismail, who is PTI's candidate for Sindh governor said the party will meet with a delegation of the Muttahida Qaumi Movement-Pakistan (MQM-P) on Monday.
"The name (for the slot of Sindh Assembly opposition leader) has been finalised and the person will be a PTI candidate. More details will come with time," he added.
Ismail said the federal government will contribute to Karachi's development and he would ensure that the local governments get their share of authority and power.
He added that the PTI wants other parties to contribute to development projects and urged Bilawal to work with federation for uplift of Sindh.