In Pictures: Muttahida opposition of PML-N, PPP, MMA protesting in front of ECP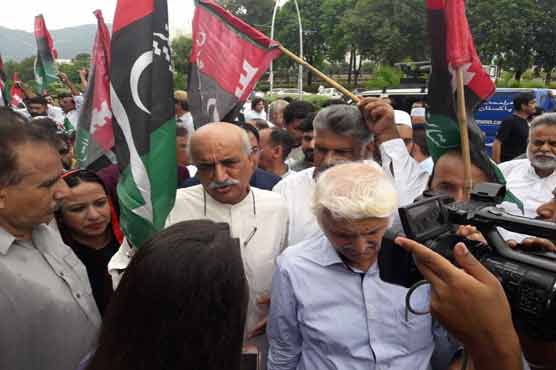 PML-N, PPP, MMA protested against alleged rigging in front of ECP. Protest could not stay long.
(Web Desk) – Following are some of the glimpses of protest staged today in Islamabad by opposition parties, PML-N, PPP, MMA, and PkMAP against ECP. Leaders of these parties are of the view ECP failed satisfy them and conducting free and fair elections. According to them it is just a token of the series of protests to be staged by them in the coming days.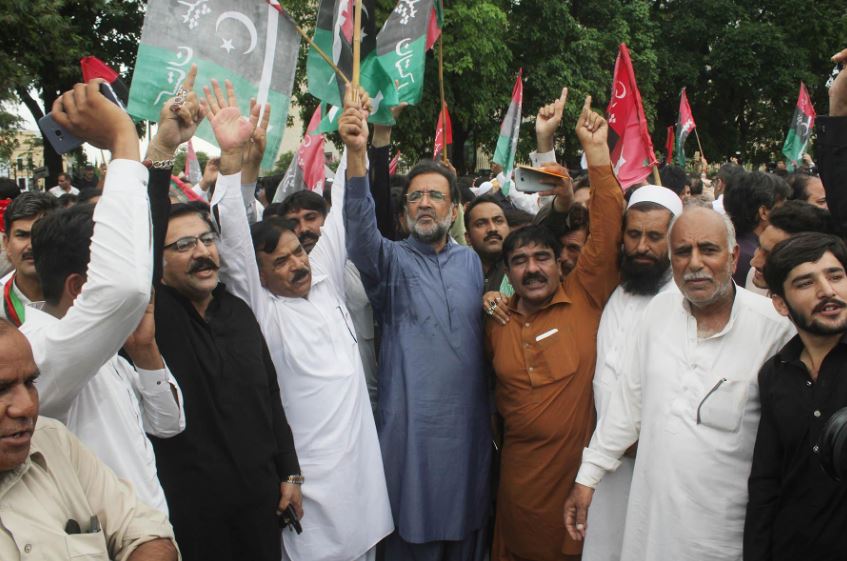 PPP leader Qamar Zaman Kaira protesting standing side by side with the protestors of his party. Photo: Online Service

---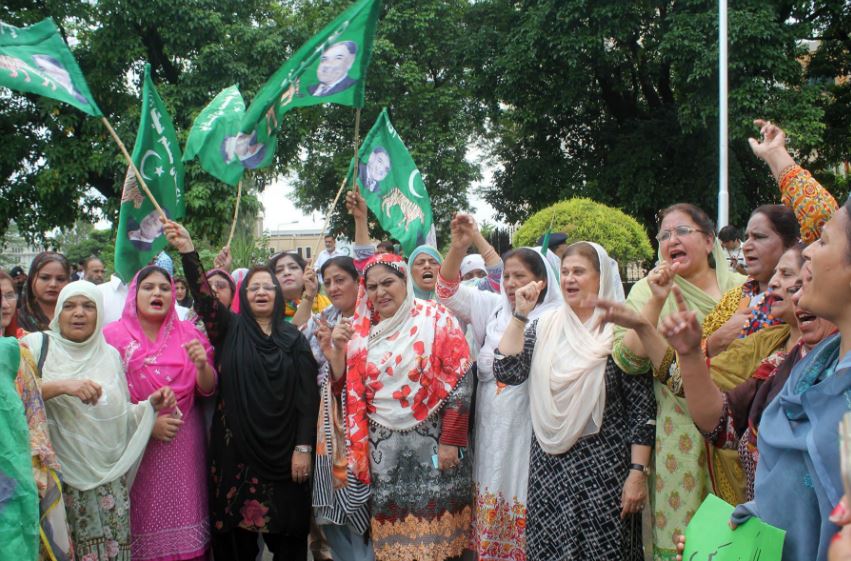 Lady political workers of PML-N protesting against ECP in front of its office. It is to be seen what result this and coming protests will bring. Photo: Online Service
---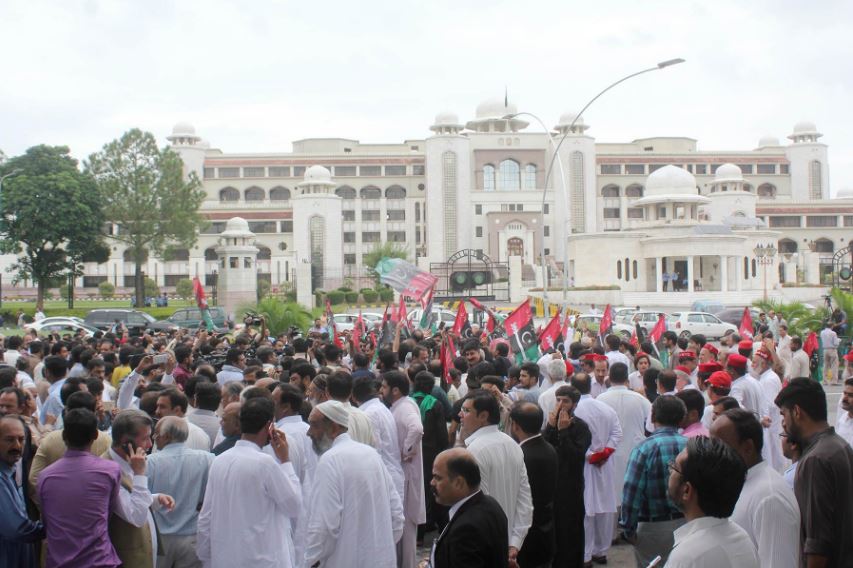 Supporters of PPP protesting against ECP, protest was short-lived. Photo: Online Services
---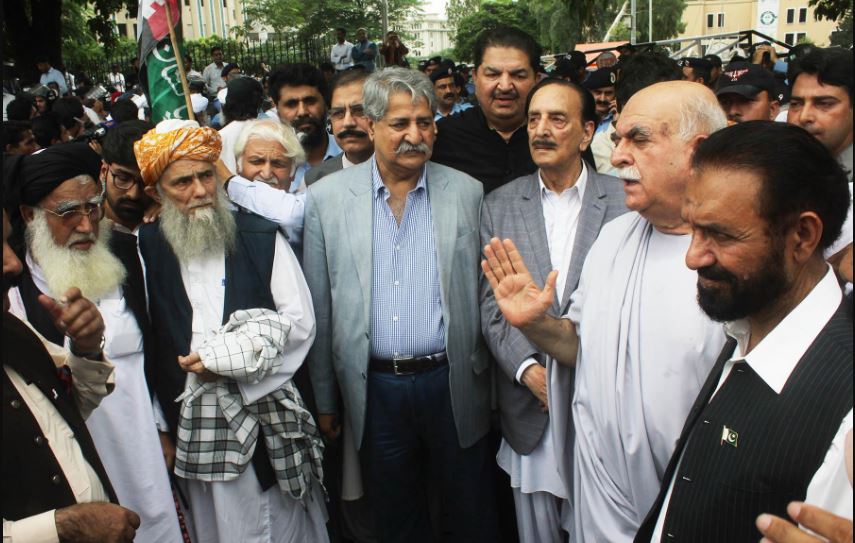 PkMAP Chief Mehmood Achakzai with leaders of PPP and PML-N. He is the proponent of protest against ECP. Photo: Online Services
---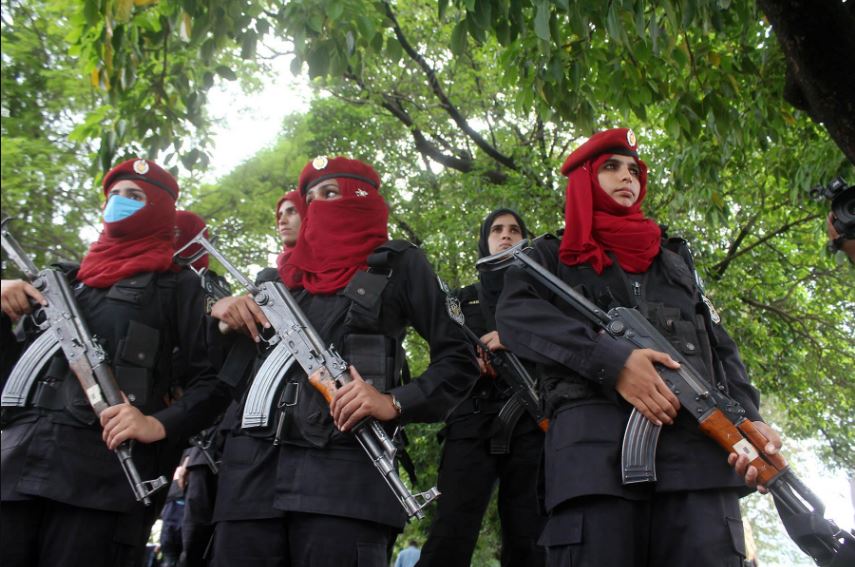 Lady Constables standing guard in front of ECP to deal with any mishap. Photo: Online Services
---