Elections 2018: PPP, PMLN and PTI manifestos and the welfare of women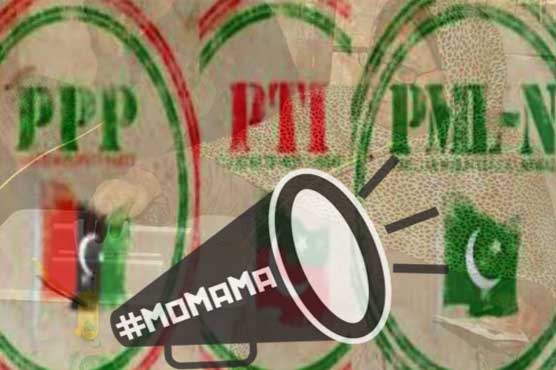 What major political parties' election manifestos hold for the welfare of women?
(WebDesk) - The three major political parties Pakistan people's Party, Pakistan Muslim League (N) and Pakistan Tehreek-e-Insaf have unveiled their manifestos. It is very buoyant that all three key players of Pakistan politics have given significant consideration to the welfare of women in their manifestos for general elections 2018.
---

Women in Pakistan are required to learn more about the sky-rocketed promises made in the political parties election manifestos for their welfare and well being in their best interests.

---
Voters usually do not pay attention to the understanding and comprehension of the pledges political parties make in their electoral manifestos. Particularly, women remain unaware of the vows political parties often pledge to empower women, to secure their well being and interests and to give equal opportunities of better health and education. Hence, the substantial attempts to translate these promises into practical implementations often remain a dream never achieved.
Also Read: Elections 2018: Manifesto - A device to translate support into Vote
Pakistan People's Party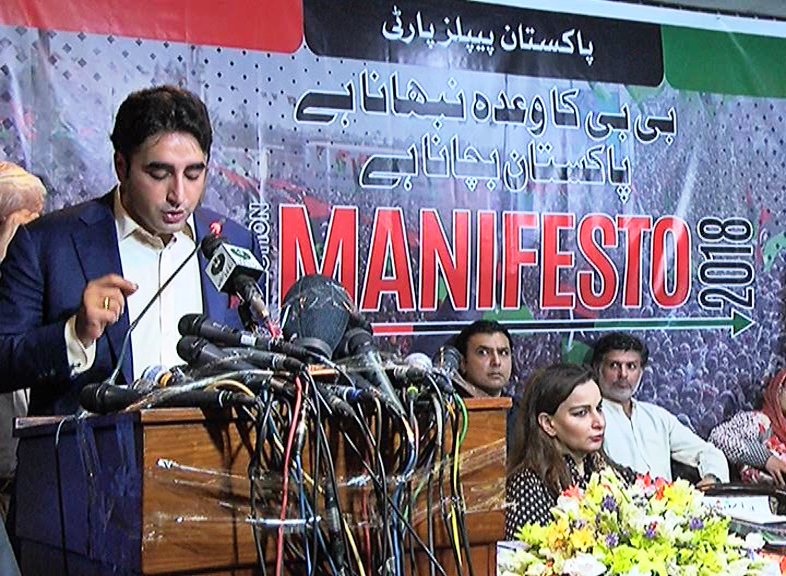 PPP Chairman unveiled election manifesto 2018. Photo: Screenshot
---
Pakistan People's party being the progressive party remains the prominent among all the political parties to highlight the issues regarding the rights of the women.
In election manifesto 2018, PPP announced women and girls to be given incentives, to initiate the programs empower them and the Mother-Child Support program to ensure their health and well being specially for the under-privileged in the far flung areas.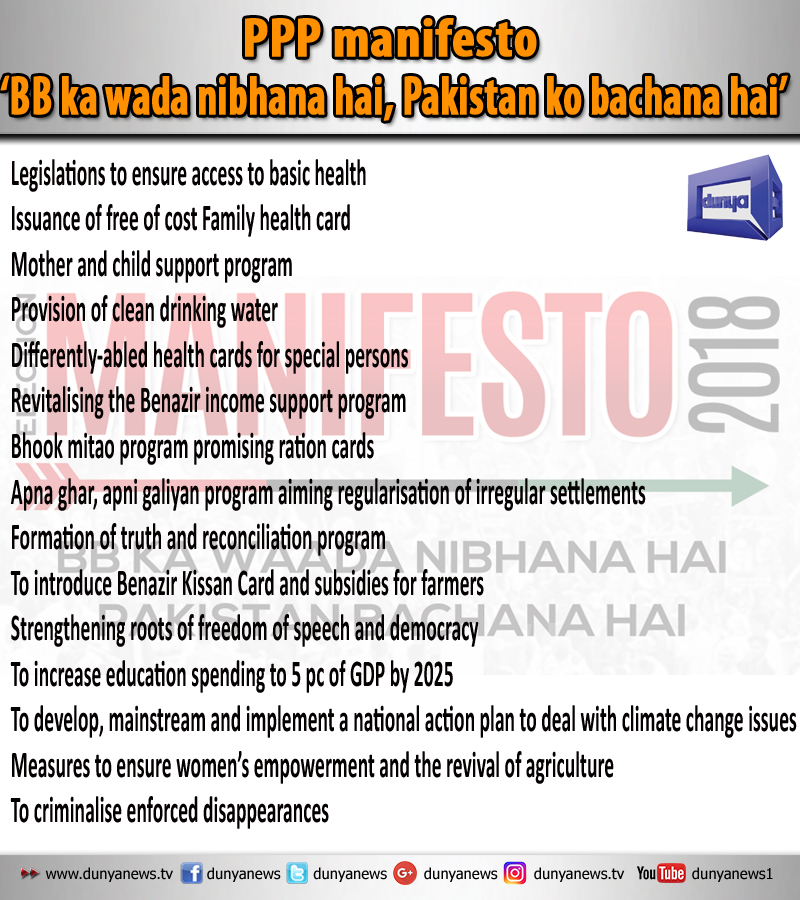 The highlights of the PPP manifesto for elections 2018. Photo: Dunya Web Graphics
---
Pakistan Muslim league (N)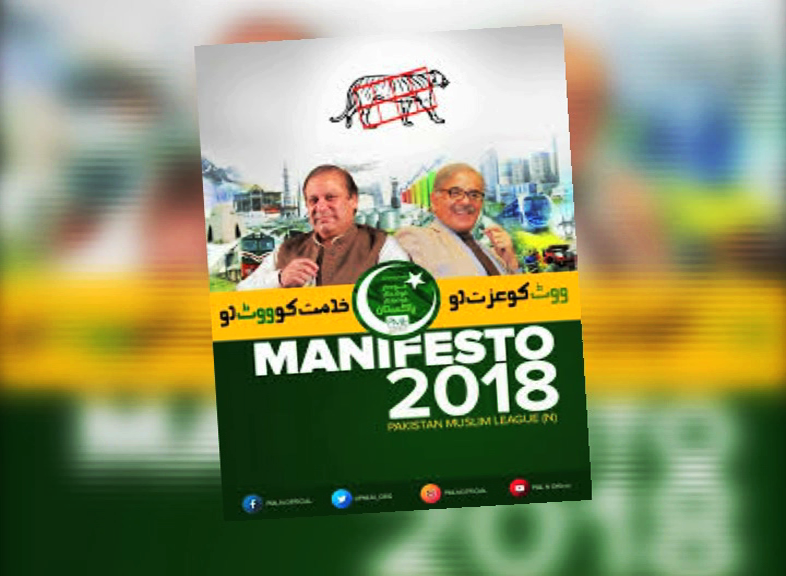 Pakistan Muslim League (N) in their manifesto rather making general and rhetorical vows repeating in every other manifestos presented by political parties ahead of general elections in Pakistan, took a practical and doable approach.
Despite making the sky-high promises to lure the voter, PMLN in its election manifesto, came up with the strategy to give a road map to fulfill those promises.
The PMLN pledges to facilitate the loan for women, the safe commute, maternal leave up to six months and to reduce the rate of neo-natal mortality to 25 pc as the most specific and required task to be achieved with regards to the maternal and neo-natal health in Pakistan. Along with this, PMLN also promises women equal education, employment, health and mainstreaming opportunities.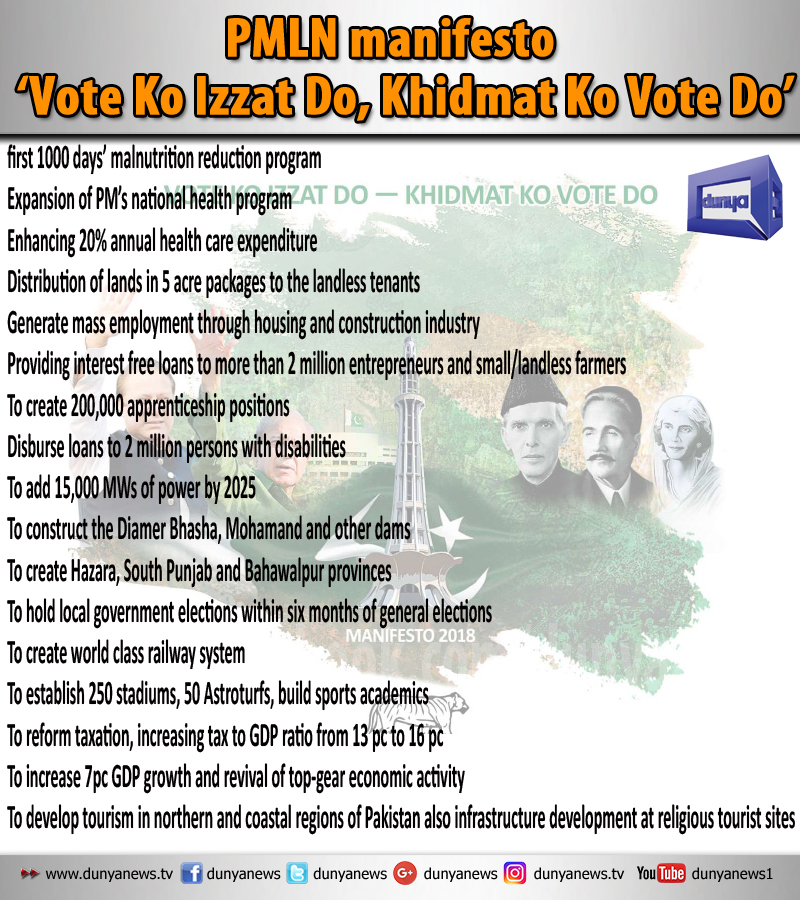 The highlight of the PMLN manifesto for elections 2018. Photo: Dunya Web Graphics
---
Pakistan tehreek-e-Insaf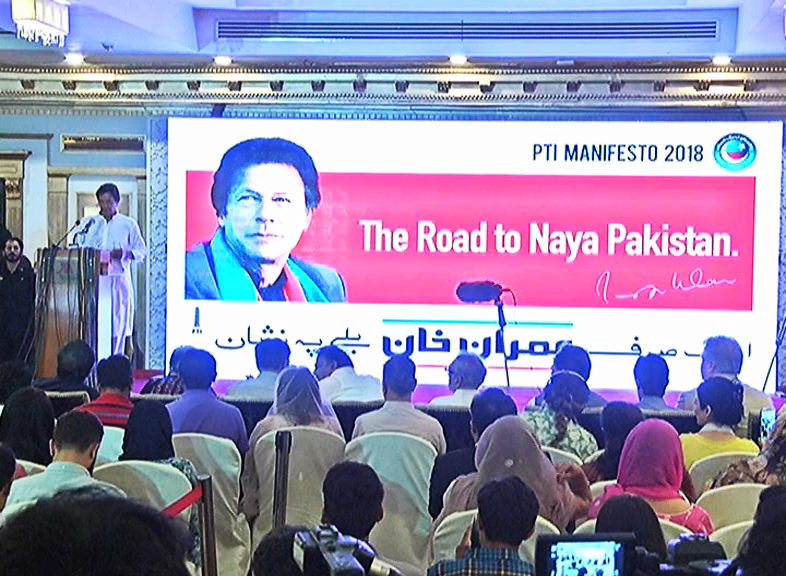 PTI Chairman Imran Khan presented the PTI manifesto before media in Islamabad. Photo: Screenshot
---
Pakistan Tehreek-e-Insaf in their manifesto has also given women a prominent and significant thought.
PTI pledge women to provide with financial assistance, the employments, maternity programs and actions against sexual harassment complaints.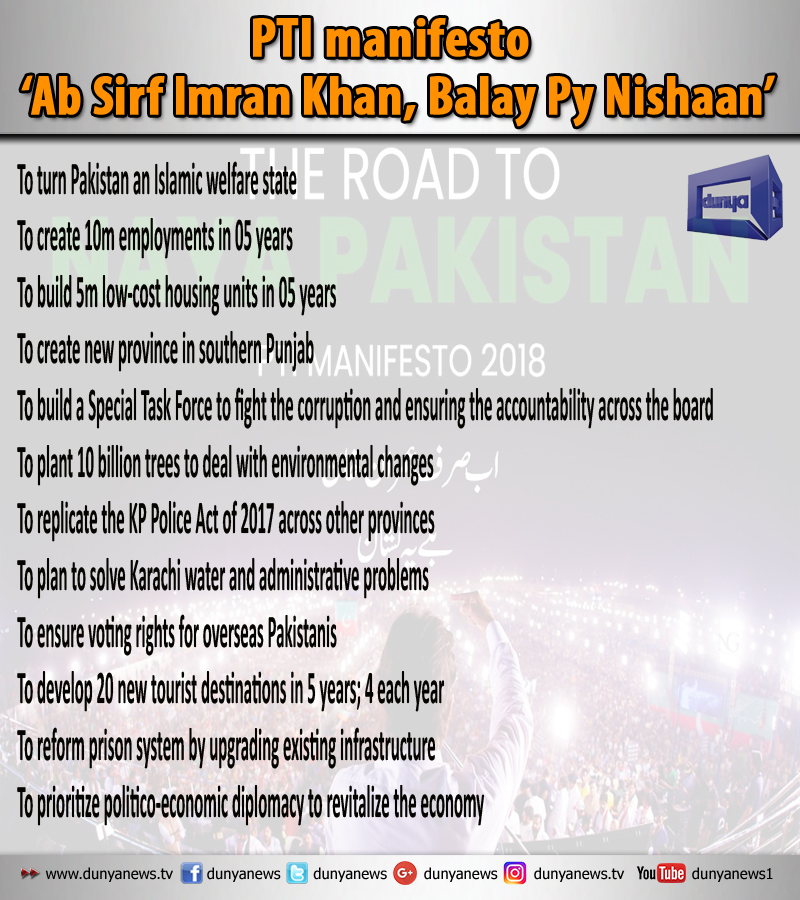 The highlights of PTI manifesto for eletions 2018. Photo: Dunya Web Graphics
---
Reported by Fauzia Ali
Edited and translated by Mehreen Fatima