Last Updated On 30 January,2018 06:27 pm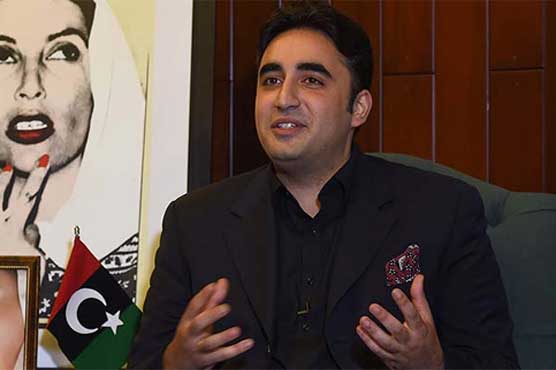 PTI has turned into 'grandmother' of heinous crimes in KP, Bilawal Bhutto said.
ISLAMABAD (Dunya News) - Chairman Pakistan Peoples Party Bilawal Bhutto Zardari has expressed his deep concern over the sheer negligence of Khyber-Pakhtunkhwa government and its police in ferreting out the real culprits in medical student Asma's murder and other cases of heinous nature.
In a statement, the PPP Chairman said that reports that 'the killers of medical student Asma, Sharifan Bibi, minor girl Isma, and student Mashal are still at large due to backing of influential people belonging to the PTI,' are disgraceful.
"It appears that PTI has become a party of several Ladlas ganged up together to protect and guard killers, murderers and even terrorists," he stated.
---
READ: Prime suspect's brother arrested in Kohat student murder case
---
Bilawal Bhutto Zardari said that a local PTI leader who incited a mob for the barbaric murder of innocent student Mashal Khan has not been arrested even after nine months. Reports have also confirmed that nephew of PTI Kohat President and the identified killer of medical student Asma have fled to Saudi Arabia, which is not possible without collusion of Khyber-Pakhtunkhwa government, he added.
PPP Chairman pointed out that as per media reports the killers of Sharifaan Bibi and minor girl Asma were also being shielded by influential leaders of PTI in KP.
Bilawal Bhutto strongly condemned the criminal complicity of the ruling group's leaders in such horrific crimes and the silence and laxity of their chief Ladla, who talks on everything under the sky minus what is happening under his nose.
It seems that PTI has turned into 'grandmother' of heinous crimes in KP, he added.