Last Updated On 23 May,2017 10:58 pm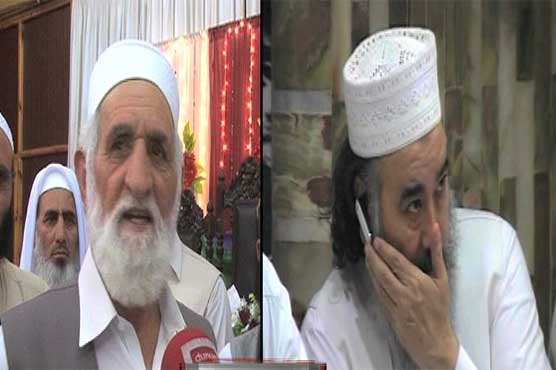 Mufti Popalzai will expectedly announce Ramazan and Eid one day earlier
PESHAWAR (Dunya News) – Khyber Pakhtunkhwa (KP) government looks helpless in front of the private moon sighting committee headed by Mufti Shahabuddin Popalzai of Masjid Qasim Khan.
It is very much expected that early moon sighting of Ramazan will be repeated in Peshawar. KP government has ordered the federal government to intervene in the matter and make the privately run committee obey Central Ruet-e-Hilal Committee.
The rift between the official Ruet-e-Hilal Committee and its privately run counterpart is not new. One-day difference between first Ramazan and Eid holiday has become a usual practice over the past few years. Any different results are not expected this year either as both of these committees will hold separate meetings for moon sighting. It is hard to hope for a consensus in the making.
In this regard, KP government has expressed utter helplessness. KP Auqaf Minister Habibur Rehman claimed it is the duty of federal government to develop consensus for Ramazan moon sighting between the committees. He said there is no law to resolve this issue, adding that the provincial authorities cannot arrest the Masjid Qasim Khan cleric. "Under which legal authority should we arrest Mufti Popalzai?" he asked.
On the other hand, senior member of KP Ruet-e-Hilal Committee Maulana Abdul Ghafoor said he is hopeful for a joint session comprising representatives from both committees. It looks as if both the provincial and federal government made no serious for same-day Ramazan and Eid nationwide. No doubt, legal limitations also add to this difficulty.