Last Updated On 17 May,2017 08:48 pm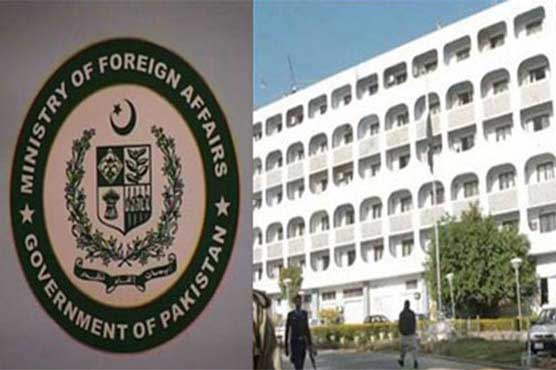 Afghan Charge d'Affaires Abdul Nasir Yousafi summoned to hand over official protest statement
ISLAMABAD (Dunya News) – Foreign Office has expressed protest against Afghan authorities on Wednesday for arresting Pakistani envoys in Kabul.
Afghan Charge d Affaires Abdul Nasir Yousafi was summoned at the Foreign Office to hand over official protest statement.
According to reports, the Pakistani envoys were taken into custody without any legal justification. These envoys were let go as soon as Islamabad raised the matter at upper level.
Pakistan said in its official protest statement foreign ambassadors have diplomatic immunity, adding that Afghan secret agency had violated the codes of diplomacy.
It also mentioned that such violations could result in disrupting the Afghanistan-Pakistan ties.
Earlier this month, Islamabad had summoned Afghan envoy to express strong protest over the unprovoked firing by the Afghan forces at Chaman Border area. Afghan forces had killed at least nine civilians with dozens injured.