PA speaker dismisses reference against Punjab CM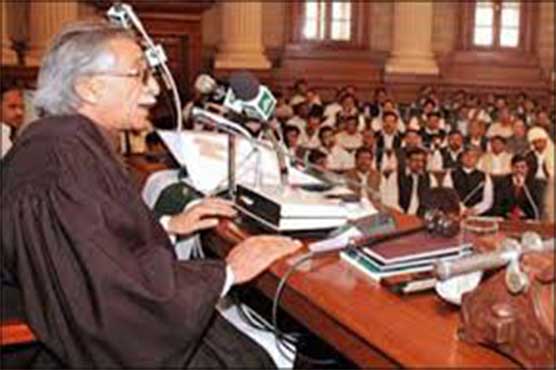 PTI submitted reference against Shehbaz Sharif in Punjab Assembly earlier
LAHORE (Dunya News) – Pakistan Tehreek-e-Insaf had earlier submitted a reference of disqualification against Punjab Chief Minister Shehbaz Sharif in Punjab Assembly.
---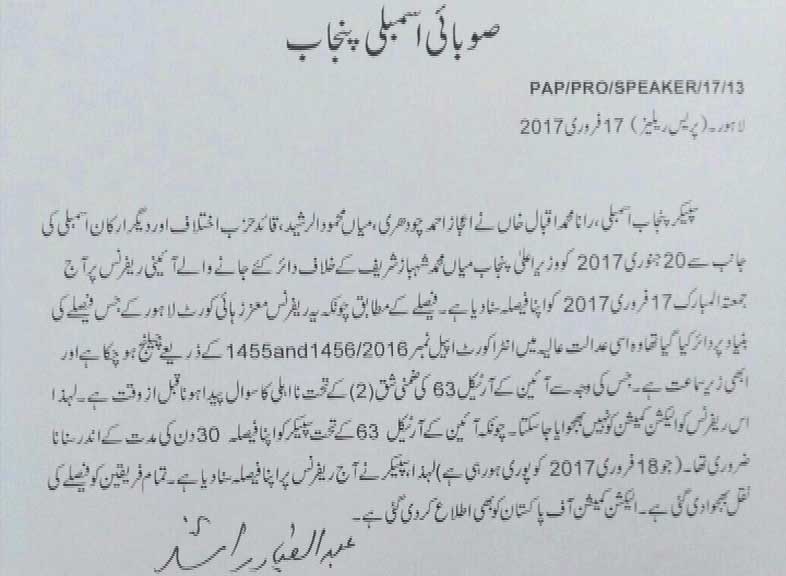 ---
The reference was dismissed by the assembly speaker Rana Muhammad Iqbal on Friday. He disagreed with the reference by stating that it is a judicial matter.
Rana Iqbal dismissed the reference on the basis of its contents and suggested that it should be taken to court. PTI leadership in the province has decided to take the matter in Lahore High Court (LHC).
---
READ: PTI submits resolution in Punjab assembly over terror attacks
---
Meanwhile, PTI submitted a resolution in Punjab assembly over recent terror attacks today following the rise in suicide bombs during the past few days.