Last Updated On 17 February,2017 07:09 pm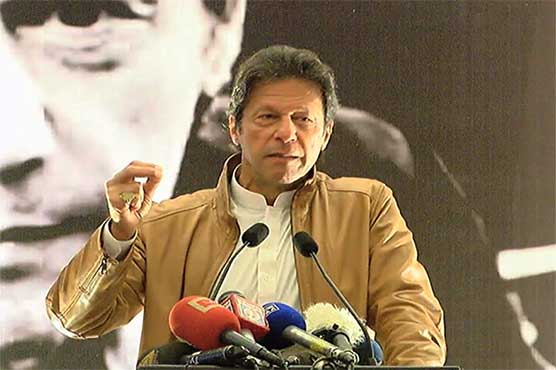 PTI chief teased Daniyal Aziz wishing that he'll get a ministry for defending PM Nawaz
ISLAMABAD (Dunya News) – While addressing the Justice Professional Forum event, PTI chairman Imran Khan teased PML-N leader Daniyal Aziz for defending PM Nawaz, wishing that may he get a ministry, reported Dunya News.
Pakistan Tehreek-e-Insaf chief stated that 2.2 million students are in Madrassa. "These centers should be brought in mainstream which is why we signed a MoU with Darul Uloom Haqqania and people labeled us as pro-Taliban", he added.
Imran Khan believes that insufficient action was taken against militant wings and banned outfits in Punjab. "Terrorism was comprised in Punjab", according to the PTI chief.
On the other hand, Imran Khan admitted that he has appeared more in Supreme Court sessions of Panama Leaks than he ever in school.
Moreover, he slammed Pakistan Super League (PSL) chairman Najam Sethi by asking that when people like him are brought in cricket then what else will be the outcome.
He said that current rulers took a debt of Rs 14 thousand billion while the total debt in sixty years in just Rs 6 thousand billion. "Today we are under the debt of Rs 20 thousand billion", Imran Khan said. He further asked where this money has been spend by the government.