KP police detain 471 people for refusing to get children vaccinated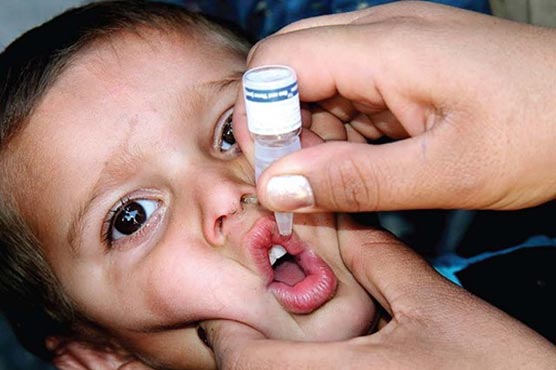 More than 1000 arrest warrants were issued for the people who refuse to get children vaccinated.
PESHAWAR (Dunya News) – As many as 471 people have been detained on Monday for refusing to vaccinate their children against polio whereas warrants of more than a thousand people have also been issued in relevance to the denial.
According to the details, 471 parents in the areas of Mathra, Budh Bheer, Sheikh Muhammadi, Sarband, Sherkera, Armar and Khazana who refused to get that their children vaccinated against polio were taken into custody under Section 3 of the Maintenance of Public Order (MPO).

Deputy Commissioner (DC) Peshawar, Riaz Mehsud, has ordered to shift the detainees to Central Jail whereas under section 3 of MPO, further arrest warrants of 1000 people who refuse to get their children vaccinated will also be issued.
---
Second phase of Sehat ka Ittehad campaign in KPK, FATA
---
Second phase of a two-day anti-polio drive 'Sehat ka Ittehad' was launched today aiming to vaccinate 2,771,456 children of nine viruses including polio. Around 7,221 mobile teams, 761 fixed teams, 227 transit and 620 area teams had been established.
Moreover, the district administration imposed a two-day ban on motorcycle riding under section 144. Strict security arrangements were in place to ensure safety of polio workers.
'Sehat Ka Ittehad' is a comprehensive and effective polio vaccination campaign launched to eradicate the disease from KPK and FATA.
This campaign has started simultaneously in KPK and FATA to reach each and every child under 5 years of age with special focus on IDPs' children.
On the other hand, the anti-polio campaign has been temporarily suspended in Quetta due to inadequate security.
According to District Health Officer (DHO) Quetta Dr Shah Jahan Panezai, all the arrangements of the anti-polio campaign have been made whereas it will be started as soon as security is provided to the polio team.