Why Shah Rukh Khan's wife never gives him gifts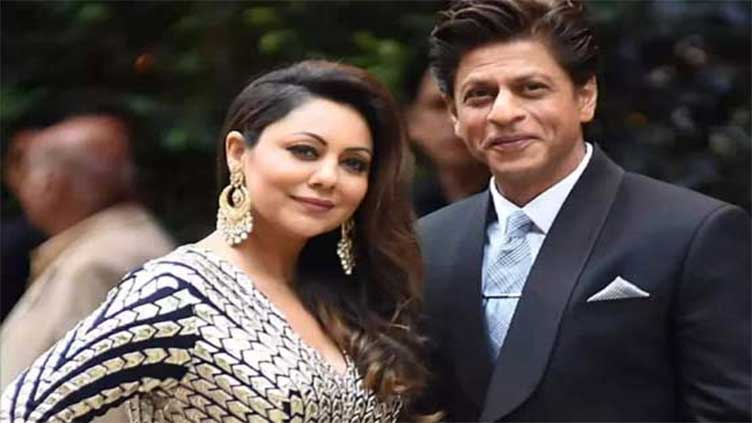 Entertainment
She claims that it is challenging to choose a gift for someone who seemingly has everything
MUMBAI (Web Desk) – In a revelation, Bollywood actor Shah Rukh Khan shared that his wife, Gauri Khan, has never given him a gift throughout their married life. The actor made this surprising revelation during a private TV show, leaving fans intrigued about their relationship dynamics.
During the interview, the renowned actor, often referred to as the "King of Bollywood," jokingly mentioned that Gauri always gives him the same reason for not giving him any gifts. She claims that it is challenging to choose a gift for someone who seemingly has everything, including her.
Shah Rukh Khan further entertained the audience with an interesting incident that shed light on their playful banter. He narrated an incident from the time he was staying in London for treatment due to a back injury. The actor explained that he bought a T-shirt while in London, but upon reaching home, he realized that it was larger than his size.
Amusingly, he turned to Gauri and asked her to exchange the T-shirt for the right size. However, upon Gauri's return, she informed him that the store did not accept returns for the T-shirt. This unexpected response left Shah Rukh Khan puzzled.
Later, when the actor shared this incident with his friends, they surprised him with an intriguing revelation. They informed him that instead of exchanging the oversized T-shirt, Gauri had actually purchased a handbag as a replacement.
She apparently assumed that a patient like Shah Rukh Khan would not require a new T-shirt.
The story unveiled a lighthearted and playful side of the couple's relationship.