Nora Fatehi inspires others by ignoring trolls, focusing on positivity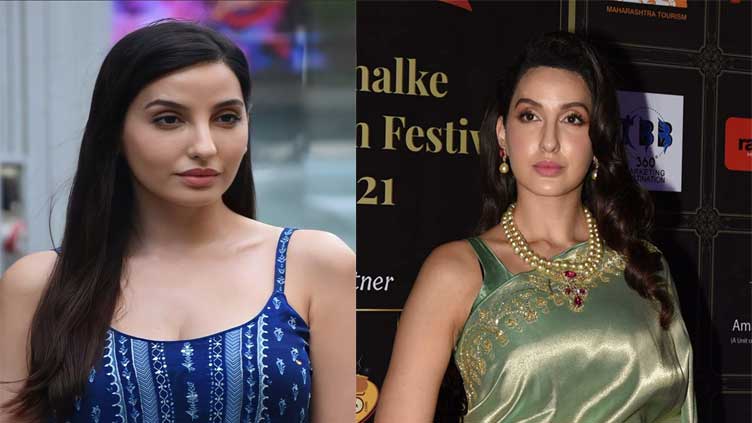 Entertainment
Fatehi's words carry weight and serve as a source of encouragement for her fans
MUMBAI (Web Desk) - Renowned Bollywood dancer and actor Nora Fatehi recently opened up about her strategy for dealing with online trolls, emphasizing the importance of not giving them undue attention. In a candid interview, the 31-year-old star shared her perspective on handling negativity and highlighted the need to focus on the positive aspects of life.
When asked about how she deals with trolls, Fatehi responded, "I ignore them. There are so many great things happening. No need to give them so much energy. I have too many supporters and lovers." Her approach reflects a conscious decision to prioritize her mental well-being and concentrate on the numerous positive aspects of her life and career.
Fatehi, famous for her captivating dance performances in songs like "Dilbar," is set to take the center stage at the upcoming International Indian Film Academy Awards (IIFFA) 2023. Expressing her feelings about the prestigious event, she said, "Mixed emotions, excited, nervous.
Trying to make sure that I nail this one. So, I really hope the audience likes it."
The talented artist also shared some insights into her preparations for the performance, stating, "I make sure I eat, I have great people around me, share a couple of jokes, laugh, get into a good song, just positive vibes." By focusing on maintaining a positive environment and surrounding herself with supportive individuals, Fatehi ensures she is in the right mindset to deliver an exceptional performance.
During the interview, Fatehi was asked about her dream dance-off partner from Bollywood or Hollywood. She promptly named two legendary dancers, Hrithik Roshan and Prabhudeva, showcasing her admiration for their talent and passion for dance.
Fatehi's ability to rise above online criticism and stay focused on her goals serves as an inspiration to others in the entertainment industry and beyond. Her message resonates with countless individuals who face similar challenges and highlights the significance of self-love, resilience, and cultivating a positive circle of influence.
As an influential figure, Fatehi's words carry weight and serve as a source of encouragement for her fans and followers. By sharing her perspective on dealing with trolls, she empowers others to overcome negativity and remain true to themselves.
Nora Fatehi's unwavering determination and poise in the face of online criticism demonstrate her strength as both an artist and an individual. As her career continues to flourish, it becomes increasingly evident that she remains dedicated to maintaining her focus, spreading positivity, and not allowing trolls to overshadow her success.