Priyanka Chopra reveals lack of experience in film industry in candid podcast interview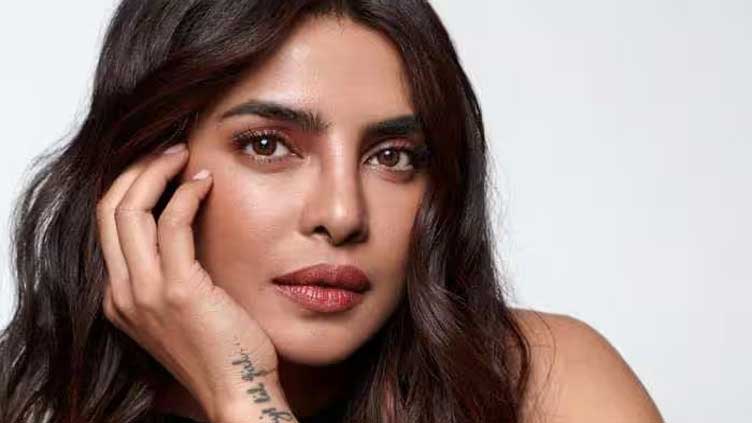 Entertainment
Chopra emphasised that her perception of success has evolved over time
MUMBAI (Web Desk) - In a recent episode of the She Pivots podcast, global star Priyanka Chopra opened up about her humble beginnings in the film industry, admitting that she had no prior experience when she first entered the industry. The actress, who has garnered international acclaim, shared her journey and the challenges she faced along the way.
During the podcast, Chopra candidly confessed, "I didn't have the experience of the movie industry or the glamour industry or entertainment at all. At that time, it was just instinctual, and my instinct just told me, I've got to learn, I've got to observe, I've got to see where I am, and just survive... I never went to acting school. I learned on the job."
Having achieved success in Bollywood, the actress took a risky leap and ventured into Hollywood, starting her career from scratch. Reflecting on this pivotal decision, Chopra expressed, "It was a big risk. You know, I had a relatively relevant career in India, [but] I was compelled to pivot and come to the States."
Chopra emphasised that her perception of success has evolved over time, just like everyone else's. She acknowledged that success means different things at different stages of her life and career.
On the work front, Chopra's latest American spy thriller series, Citadel, premiered on Amazon Prime earlier this month, captivating audiences with its gripping narrative and her stellar performance. Simultaneously, the actress is gearing up to start shooting for the Bollywood film Jee Le Zaraa, alongside renowned actresses Katrina Kaif and Alia Bhatt, as reported by Pinkvilla.
Priyanka Chopra's inspiring journey serves as a testament to her determination, resilience, and willingness to learn. Her remarkable rise to fame continues to inspire aspiring actors around the globe, proving that with passion and hard work, anyone can achieve their dreams in the world of entertainment.