'Pathaan vs Tiger': Aditya Chopra's ambitious project to feature SRK, Salman in mind-boggling action sequences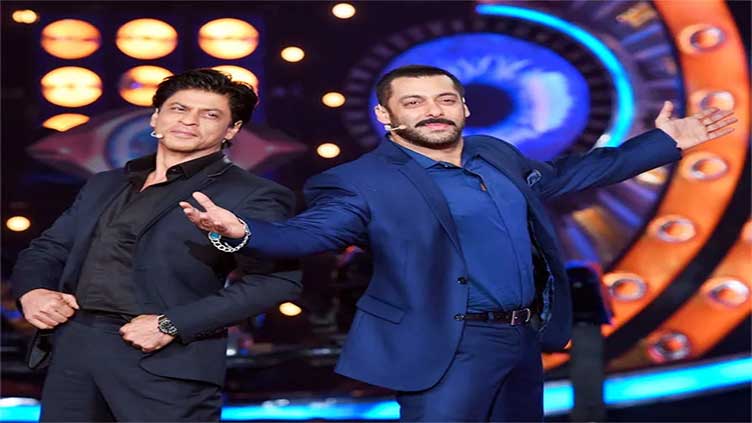 Entertainment
'Pathaan vs Tiger': Aditya Chopra's ambitious project to feature SRK, Salman in mind-boggling action
(Web Desk) - Bollywood's two biggest superstars, Shah Rukh Khan and Salman Khan, are all set to reunite on the big screen after three decades. The actors will reportedly begin shooting for Aditya Chopra's upcoming two-hero film in January 2024.
The film, which is tentatively titled 'Pathaan vs Tiger', will bring together the two actors who have not worked together in a full-length feature film since their iconic roles in Karan Arjun in 1995.
The news of the two actors collaborating again has been making headlines for the past few days. The film is being called 'Pathaan vs Tiger' after the characters they played in their previous films, Pathaan and Tiger, respectively.
The movie will be directed by Aditya Chopra, who has previously helmed blockbuster hits like Dilwale Dulhania Le Jayenge, Mohabbatein and Befikre.
According to reports, the idea for the two-hero film came after Salman Khan featured in a special cameo in Shah Rukh Khan's Pathaan.
The scene, which featured the two actors beating up their antagonists, was received well by audiences, and director Siddharth Anand praised the chemistry between the two actors.
Talking about the scene, Anand said: "They just had so much love for each other, there was just so much positivity, they wanted to give each other space rather than hog a scene or a sequence. They were selfless and that just shows onscreen."
Before the two stars collaborate on this ambitious project, they will be seen together in Salman's Tiger 3, which is also expected to be packed with adrenaline-pumping action sequences.
As per sources, "Salman and SRK will pull off crazy, adrenaline-pumping, high-intensity action sequences that will blow our minds."
The shooting for the Pathaan vs Tiger film is expected to begin in January 2024, and fans are eagerly waiting to see the two superstars sharing screen space after such a long time.