Ranbir Kapoor willing to work with Pakistanis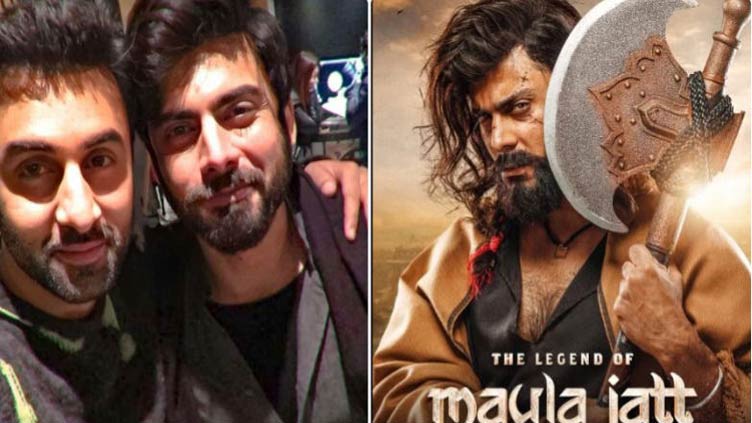 Entertainment
There are no boundaries when it comes to art
MUMBAI (Web Desk) - Ranbir Kapoor attended the ongoing Red Sea International Film Festival in Saudi Arabia, where he received the Variety International Vanguard Actor Award. He praised the Pakistani blockbuster 'The Legend Of Maula Jatt' starring Fawad Khan and Mahira Khan. He also said that there are no boundaries when it comes to art.
During a conversation, an audience member asked Ranbir Kapoor, "Now we have a platform like Saudi Arabia where we can jointly do films, I would love to sign you for a film. Would you be willing to work with the Pakistani team along with your team in Saudi Arabia?"
To which, the Brahmastra actor replied by saying that he would love to work on a project like this and congratulated the film industry of Pakistan for the success of The Legend of Maula Jatt. Ranbir said, "Of course sir. I think there are no boundaries for artistes. It is one of the biggest hits that we have seen in the last few years. Of course, I would love to."
Featuring Fawad as Maula Jatt and Mahira as Mukkho, the Punjabi-language film is a remake of the 1979 classic Maula Jatt. This marks Fawad and Mahira's second stint after their 2014 drama, Humsafar. The film is from the times when the legends were written in soil with blood and a hero was born. Maula Jatt, a fierce prizefighter with a tortured past, seeks vengeance against his arch nemesis Noori Natt, the most feared warrior in the land of Punjab. Loyalties are challenged and families are torn apart in this epic tale of truth, honour and justice. The film is Pakistan s biggest movie to date.
The film also features Hamza Ali Abbasi as Noori Natt, Humaima Malik as Daro, Faris Shafi as Mooda and Gohar Rasheed as Makha. It is produced by Ammara Hikmat's Encyclomedia and Lashari Films. The film also stars Mirza Gohar Rasheed, Faris Shafi, Ali Azmat, Nayyer Ejaz, Shafqat Cheema, Raheela Agha, Zia Khan, and Saima Baloch. The movie was released in theatres on October 13 and is reportedly releasing in India on December 23.