Last Updated On 21 July,2017 08:38 pm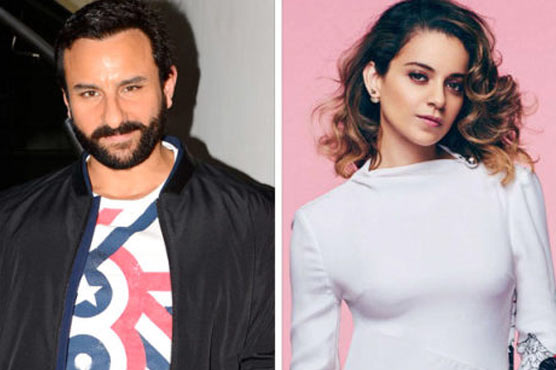 In an open letter, he made it clear that he doesn't owe an explanation or apology to anyone else
(Web Desk) – Saif Ali Khan has wrote an open letter on nepotism in Bollywood in which he said he had apologised Kangana Ranaut for a joke he made in the 18th annual International Indian Film Academy (IIFA) awards on June 14.
In a letter published in DNA, he made it clear that he doesn't owe an explanation or apology to anyone else and that the issue was over. Talking about the comments, he said they were just joking and it was nothing more than that. He wrote, "It was not supposed to be a big deal, but I realised at some point, that it might have offended Kangana (Ranaut). I called her and apologised personally."
He further said apologising to someone on social media seems quite fake and it appears as if one is just focusing on the fans and not actually apologising to the concerned person. Saif and his friends Karan Johar and Varun Dhawan were slammed in the press for screaming 'Nepotism Rocks' in front of the IIFA crowd.

While discussing the issue, Saif was not happy with Indian media who created hype over 'just a joke'. "I think it's extremely relevant in a conversation on nepotism, which means family favouritism, to talk about genetics and eugenics. Eugenics means well born and in a movie context, the genes (the DNA we're born with, not the blue trousers we wear) of, let's say Dharmendra's son or Amitabh Bachchan's son or for that matter, Sharmila Tagore's son come into play," he added.
He further explained the meaning of nepotism, "I think nepotism means when you give somebody from your family a job that somebody else is better suited for." He gave examples of some stars who made huge success in Bollywood without a filmi background including Shah Rukh Khan, Akshay Kumar, Sridevi, Madhuri Dixit-Nene and Jackie Shroff. Saif acknowledged Kangana's hard work in the industry.