Last Updated On 10 July,2017 10:07 pm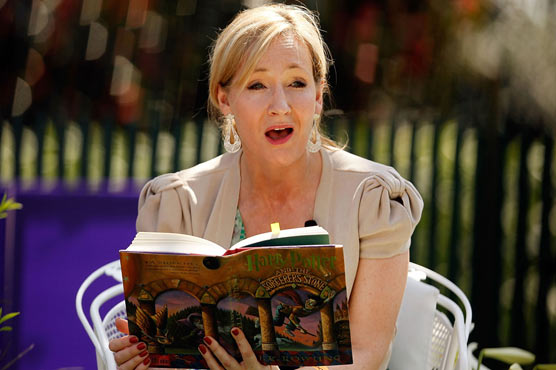 In an interview, she revealed about writing a manuscript on a dress which 'hangs' in her closet
(Web Desk) – British novelist, filmmaker and producer J. K. Rowling has revealed about a secret manuscript which she believes may never get published because it is written on a dress.
In an interview with CNN, the author of one of the best-selling book/movie series Harry Potter said, "The theme of my 50th birthday … was come as your own private nightmare. And I went as a lost manuscript."
The recipient of several awards told that her secret book is in fact a fairytale and most of it revolves around a party dress. "I don t know whether it will ever be published, but it s actually hanging in a wardrobe currently," Rowling said in the dialogue.
She told about the mystery of name initials 'J.K.' which were suggested by the publishers of Harry Potter as they didn't want people to know about her gender. Her gender didn't remain hidden for a long time and the books received huge praise from young boys and girls across the world within a brief time. "I like having a pen name because it feels like having an identity. In private life, I'm Joanne Murray … it feels like quite a nice separation," the British Book Awards Author of the Year (2000) told.
Also, Rowling told about her journey as a philanthropist. She said an emotional news report about one child influenced her to launch the children s charity Lumos.