Last Updated On 05 July,2017 11:20 pm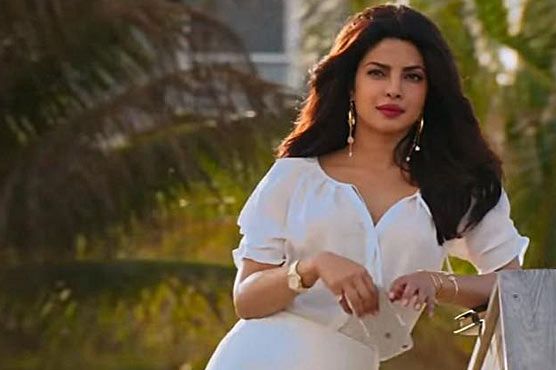 The Quantico actor wished Happy Independence Day to America and faced backlash
(Web Desk) – Priyanka Chopra is currently in Paris where the second season of her popular television series Quantico will air on M6. She received backlash for wishing America a Happy Independence Day on July 4.
Priyanka was born in India, but spent a significant time of her life in the United States where she received education. She rose to the international fame by winning the beauty pageant and being crowned Miss World and Miss World Continental Queen of Beauty- Asia & Oceania. She plays the role of Victoria Leeds in the upcoming movie Baywatch alongside Dwayne 'The Rock' Johnson, Zac Efron and Alexandra Daddario.
---
Happy Independence Day America..my second home.. #4thOfJuly2017 #RedWhiteBlue pic.twitter.com/2cBpbI93je

— PRIYANKA (@priyankachopra) July 4, 2017
---
The Hollywood diva considers America her second home which is why she wished the country a happy Independence Day. She tweeted, "Happy Independence Day America. My second home. #4thOfJuly2017 #RedWhiteBlue."
The gentle words were not welcomed by the pro-nationalist Indians who complained about her inclination towards the US. Several Indian accounts wrote nasty things about the acclaimed actor.
Why don t you make it your first home as india will not have to suffer bcz of your acting skill

— Mimi (@mimi_00007) July 5, 2017
first hi kah do pirated angrej

— Er Mujib Ansari (@Mujibansari6) July 4, 2017
#Disappointed miss you have only one in India , they have so many country u done your job but the home is only one

— Salman Khan (@KhanSalman78667) July 5, 2017
---
People recommended her to make the United States her first home, and start living in the foreign country on a permanent basis like numerous other celebrities. One of the profiles called her 'pirated angrej (foreigner)' and another accused her of having intentions to leave India forever.
"Madam first he Bol do, waise v aap ab Bollywood k movies to karte nahe," was a certain derogatory statement by an Indian.