Kenya and Russia to sign trade pact, President Ruto says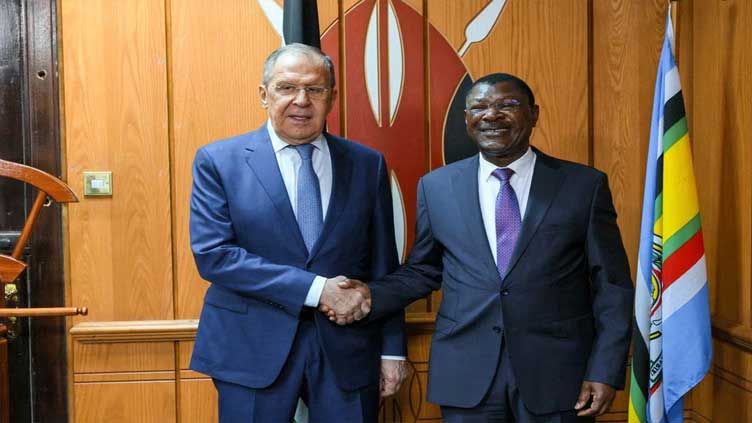 Business
Kenya and Russia to sign trade pact, President Ruto says
NAIROBI (Reuters) - Kenya will sign a trade pact with Russia aimed at boosting cooperation between businesses, President William Ruto's office said on Monday, after hosting Russian Foreign Minister Sergei Lavrov in Nairobi.
Russia has stepped up its drive to boost economic ties with Africa to help offset a big chill in relations with the West prompted by its invasion of Ukraine and plans to hold an Africa-Russia summit in St Petersburg in July.
Kenya's presidency said in a statement that bilateral trade with Russia was still low despite the potential and the pact would give a business the "necessary impetus".
It did not say when the pact might be sealed or give details on what it might encompass. Russia currently sells mostly grain and fertilisers to Kenya.
On Ukraine, the statement reiterated Kenya's support for respecting the territorial integrity of all countries, adding:
"Kenya calls for a resolution of the conflict in a manner respectful to the two parties."
Russia says its invasion of Ukraine, launched on Feb. 24, 2022, is aimed at protecting its own security against Ukraine's pro-Western leadership.
Kyiv and its Western allies accuse Moscow of waging an unprovoked war of aggression. Western nations have slapped sweeping economic sanctions on Russia, prompting it to forge closer ties with China, India, African nations and others.
Lavrov has visited the African continent at least three times this year, while Ukraine's foreign minister Dmytro Kuleba travelled to countries including Ethiopia, Rwanda and Mozambique last week.
Kenya's presidency said Lavrov was on his way to Cape Town for a June 1 meeting of foreign ministers of the BRICS group of emerging economies, which comprises Brazil, Russia, India, China and South Africa.